2012 Conference

The ACCES17 / CMBES35 Joint Conference is now complete. Thanks to all those that participated and a special thanks to all the vendors that made this conference possible.
We have pictures from the event posted here. The conference presentations will be posted on CMBES website and will be available to all those who registered.
Below we have listed some information about the conference.
Where are we from?
Papers and Sessions where presented by researchers and clinicians representing various institutions around the globe.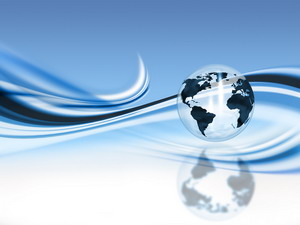 Presentations begin Wednesday, June 20th, in the Harbour Suite A of the Westin Nova Scotian (Lobby Level), in Halifax, NS, and continued until Friday, June 22nd, 2012. Subject areas include: Biomechanics, Sensors and Data Processing, Assistive Technology and Prosthetics, EMG (Electromyography), Clinical Engineering, Medical Informatics, Tissue Engineering, Biomechanical Modelling, and Tomography. Researchers and Clinicians represent an impressive list of educational and health care institutions around the world:
Carleton University, Ottawa, ON

University of Ottawa, Ottawa, ON

Queen's University, Kingston, ON

University of British Columbia, Vancouver, BC

Ryerson University, Toronto, ON

University of New Brunswick, Fredericton, NB

Stan Cassidy Centre for Rehabilitation

The Ottawa Hospital Rehabilitation Centre, Ottawa, ON

Universidad Autonoma de San Luis Potosi, Mexico

St Paul's Hospital, Vancouver, BC

Institut Universitaire de Technologie, Universite de Bretagne Sud, Lorient, France

Western Clinical Engineering Ltd., Vancouver, BC

Children's Hospital of Eastern Ontario, Ottawa, ON

University Of Western Ontario, London, ON

Capital Health, Halifax, NS

University of Ottawa Heart Institute, Ottawa, ON

University of Saskatchewan, Saskatoon, SK

University Medical Center Schleswig-Holstein, Kiel, Germany

Dartmouth College, Hanouver, NH, USA

University of Houston, Houston, TX, USA

Gwangju Institute of Science and Technology, Gwangju, South Korea

Kyung Hee University, Seoul, South Korea
Click here to see a full list of the Academic papers and Sessions
Other conference Streams
In addition to the Academic Papers at this conference there was also a Continuing Education, Clinical Engineering, and Medical Devices Sessions. Material presented at these sessions will be available to all those that attended via CMBES website.
Conference Schedule

ACCES17 & CMBEC35 Joint Conference - Schedule is available for download. This is a Final Draft updated on June 15th 2012. L
2012 Conference Schedule (104.66 kB)