Lean by Design
Lean by Design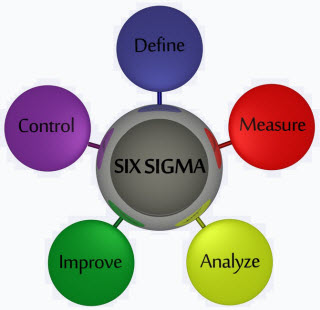 Presented by Kathy Winter
Sponsored by GE Healthcare & ACCES
Biomedical engineering departments, as other hospital departments, have significant challenges related to managing demand, resources and space. This webinar provides an overview of designing work space and flow for efficiency and improved work satisfaction. Lean and Six Sigma elements will be reviewed in addition to building sustainable change. Case studies and examples will be used to describe real results.
Cathy is a National Performance Solutions Leader GE Healthcare. We are very fortunate to have Kathy present her bio follows;
Kathy has more than 20 years of experience in healthcare. In her role as National Performance Solutions Leader at GE Healthcare, she works with healthcare partners and providers across the country to support strategies and tactics to improve access to care, efficiency and cost.
Over her career, Kathy has held clinical, administrative, academic research and teaching positions in addition to her career in healthcare consulting. Kathy has published in peer reviewed journals and is a frequent speaker at local and national conferences. Currently, Kathy is on faculty at the Cleveland Clinic where she lectures on international models of healthcare.
Before joining GE, Kathy held leadership roles in change management and performance improvement at IBM and PricewaterhouseCoopers. She has run her own successful consulting business working with clients to execute strategy. She holds a Bachelor of Science in Nursing, advanced preparation in epidemiology and biostatistics and a Master of Business Administration. Kathy is also a Lean Six Sigma Black Belt.
General Information

Webinar Name

Webinar ID

Lean by Design

601335602

Actual Start Date & Time

Actual Duration (minutes)

Jan 30, 2013 01:22 PM AST

103

Registered (#)

Opened Invitation (#)

155

15

Clicked Registration Link (#)

Total Attendees (#)

259

101
The presentation used in this Webinar and material related to it is available via our download service. You do not need to be a member of ACCES or have an account on this website however, you will need to provide your name and a valid Email address.
Download Lean By Design Presentation as a PDF
Download GEHC Pattison Case Study as a PDF
Download UOHI 5S Biomed Whitepaper as a PDF
Members of ACCES that are logged into the website can directly download the same material using the links below.
Lean By Design Presentation (3.22 MB)
Lean by Design - GE Health Care Pattison Case Study (159.15 kB)
Lean by Design-UOHI 5S Biomed whitepaper (2.86 MB)
For those members of ACCES who attended this Webinar or review the material presented here, our website will generate a certificate after the completion of a short Quiz. Click here to give the quiz a try.
{jcomments on}