Dialyzer Fluid Dynamics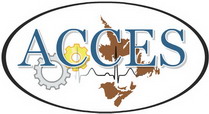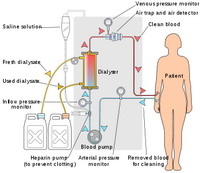 Present by John Sweeny
Sponsored by ACCES
Just think how great it would be if you could actually see the fluid movement inside a dialyzer. Removing fluid from the patient would be simple resulting in great fluid management. Unfortunately we don't have that ability, but we can still understand the fluid movement by analyzing the pressures inside the dialyzer combined with the dialyzer's Kuf. This presentation uses a step by step process to calculate the forward and reverse UFR that occurs during a typical treatment utilizing a high flux dialyzer. The numbers might surprise you!
John Sweeny has had a long career in the Dialysis field. He spent the latter part of his career as the Technical training Manager at Baxter in their florida operations. His name is well known and respected in the field. In September last year he presented a very popular Webinar The Evolution of Dialysis Technology.

General Information

Webinar Name

Webinar ID

Dialyzer Fluid Dynamics

877850962

Actual Start Date & Time

Actual Duration (minutes)

Apr 30, 2013 01:30 PM ADT

91

Registered (#)

Opened Invitation (#)

79

0

Clicked Registration Link (#)

Total Attendees (#)

142

50
The presentation used in this Webinar is available via our download service. You do not need to be a member of ACCES or have an account on this website however, you will need to provide your name and a valid Email address.
Dialyzer Fluid Dynamics Presentation PDF
Members of ACCES that are logged into the website can download the following material. To view the downloaded video you may need to install the GotoMeeting Codec on your system. The Goto Meeting Codec seems well suited to recording desktop sessions as the files are smaller then their equivalent Flash version and of better quality.
The slides used in the presentation as a PDF (217.54 kB)
The speakers Power point Presentation (212.46 kB)
Video recording of the presentation (40.8 MB)
For those members of ACCES who attended this Webinar or review the material presented here, our website will generate a certificate after the completion of a short Quiz. Click here to give the quiz a try.
You can also watch video online clicking the play button

in the video box below.
You may also wish to make the video full screen by press this button

in the video box below.
{jcomments on}