2017 Award Recipient
On the evening of May 18th, during the banquet dinner for the 2017 ACCES Annual Educational Seminar and Trade Expo, a clinical engineering professional from Atlantic Canada, Mark Ryan, was recognised as the ACCES 2017 Clinical Engineering Professional of the Year for having distinguished himself through his hard work, exceptional service, technical skills, and dedication to the clinical engineering profession.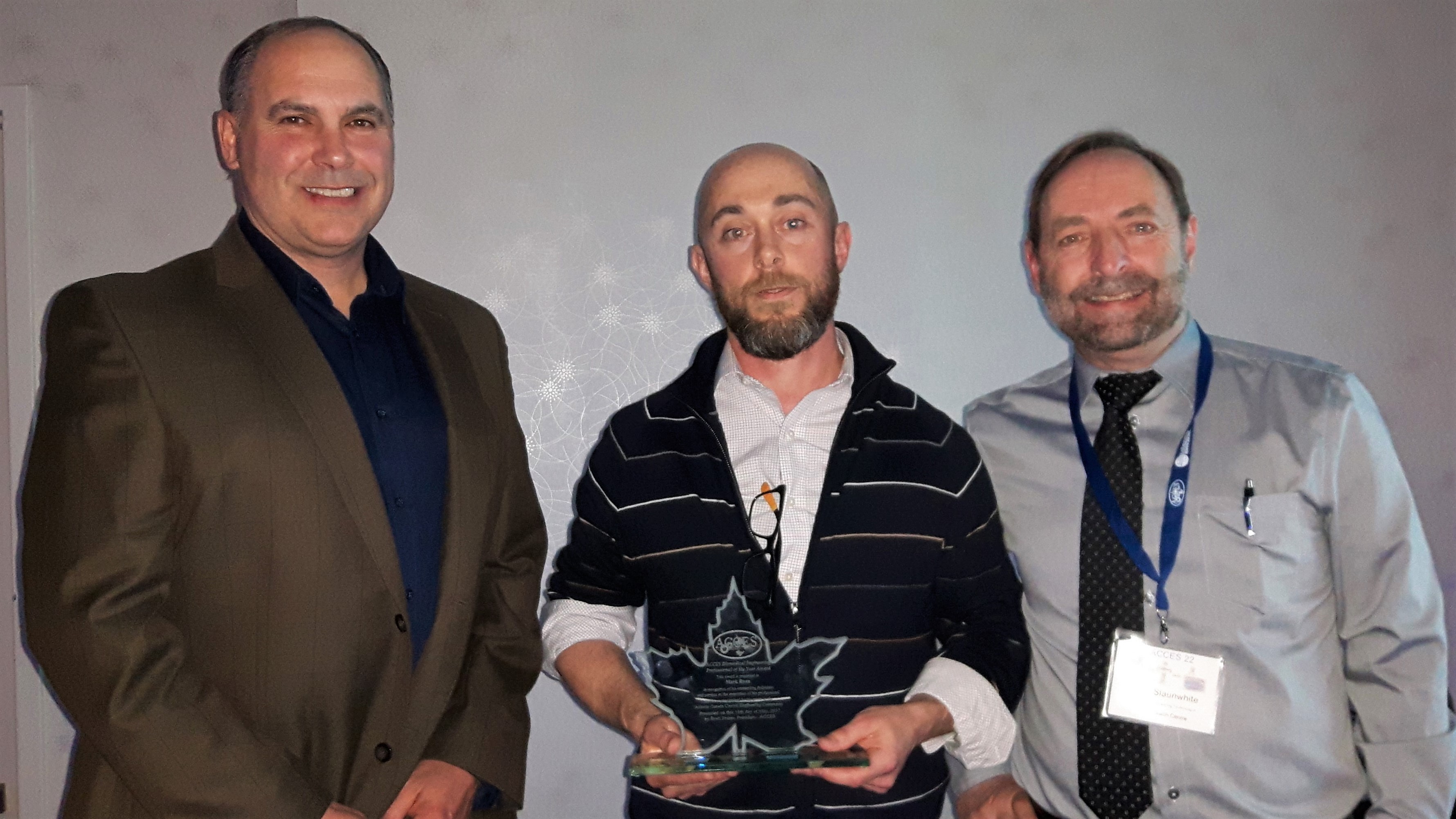 Membership Updates

Hello and Greetings to everyone out there in the ACCES Biomed Community, I am pleased to provide the following ACCES Membership update. As of today, April 2nd , we currently have 75 Regular and Associate active members in our society that have renewed as of April 1st , 2017. Our membership is currently composed of 41 from NB, 22 from NS, 6 from NF, 4 from PEI and 2 members from areas outside Atlantic Canada. We also have 56 members currently residing in a "Grace" status, meaning that they were members as of March 31st, 2017 but haven't renewed yet. So if you haven't renewed yet please do so quickly. Also keep in mind that the Swag Flashlight gift will only be available to members that have renewed their membership for this year by the end of June 2017.

Lift Load and Accessories Available

The Health Association Nova Scotia (HANS) Clinical Engineering Service is pleased to announce we are now able to offer our Lift Load Mark III and accessories for sale to other CE groups. We have been developing the product for more than 3 years, in conjunction with Stantec Engineering and Quality Machining, and it is now a mature and professional platform and warrantied for a full year from time of delivery. We have 5 of these in service with our teams and have just shipped our first system and accessories to the Regina General Hospital.