2017 Award Recipient
On the evening of May 18th, during the banquet dinner for the 2017 ACCES Annual Educational Seminar and Trade Expo, a clinical engineering professional from Atlantic Canada, Mark Ryan, was recognised as the ACCES 2017 Clinical Engineering Professional of the Year for having distinguished himself through his hard work, exceptional service, technical skills, and dedication to the clinical engineering profession.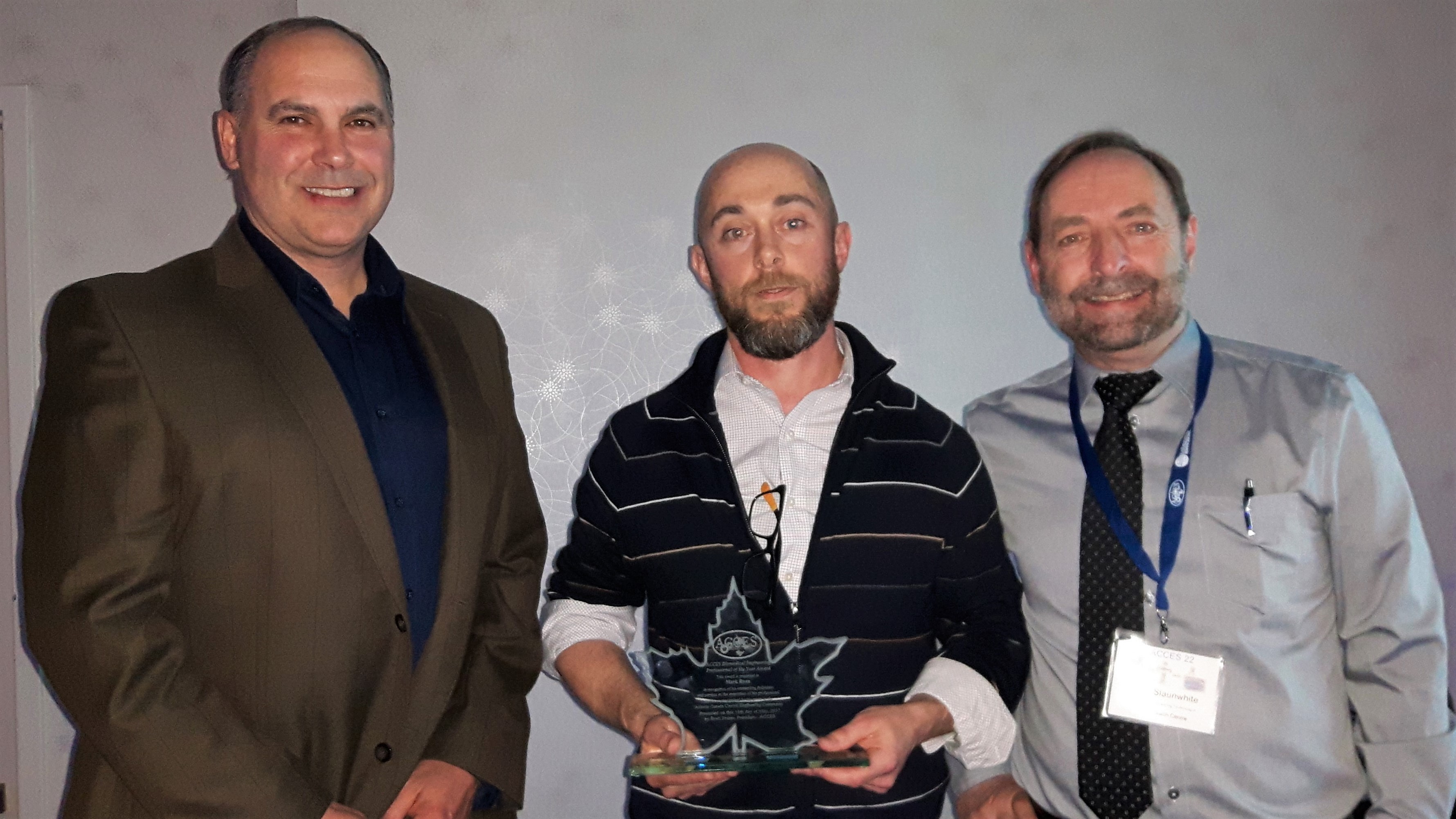 Affiliation with CMBES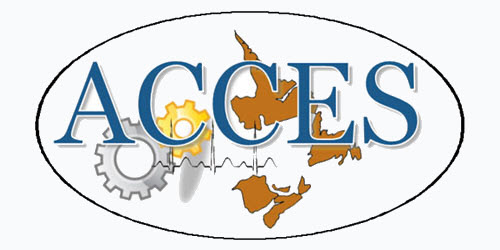 In May 2015 ACCES (Atlantic Canada Clinical Engineering Society) and CMBES (the Candian Medical and Biological Engineering Society) signed a MOU (Memorandum of Understanding) between out two Societies.
CMBES is Canada's principal society for engineering in medicine and biology. It is a member of Engineering Institute of Canada (EIC) and affiliated with the International Federation for Medical and Biological Engineering (IFMBE).
The Society's aims are twofold: scientific and educational: directed toward the advancement of the theory and practice of medical device technology; and professional: directed toward the advancement of all individuals in Canada who are engaged in interdisciplinary work involving engineering, the life sciences and medicine.
The purpose of the agreement is foster collaberation and communication between our Societies, and realize common goals to the benefit of all of our Societies' members.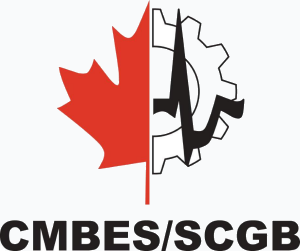 This agreements provides CMBES members a reduced price Affilate Membership With ACCES. This membership is only $12.50 a %50 diwscount of our Regular membership fee of $25.
To Join or Renew using the Affiliated Membership please contact our Director of Membership. After verification of your membership with CMBES he will provide you a link to our Affilate Membership sign up page.
Memoradum of Understanding Between ACCESS and CMBES (291.33 kB)
Membership Updates

Hello and Greetings to everyone out there in the ACCES Biomed Community, I am pleased to provide the following ACCES Membership update. As of today, April 2nd , we currently have 75 Regular and Associate active members in our society that have renewed as of April 1st , 2017. Our membership is currently composed of 41 from NB, 22 from NS, 6 from NF, 4 from PEI and 2 members from areas outside Atlantic Canada. We also have 56 members currently residing in a "Grace" status, meaning that they were members as of March 31st, 2017 but haven't renewed yet. So if you haven't renewed yet please do so quickly. Also keep in mind that the Swag Flashlight gift will only be available to members that have renewed their membership for this year by the end of June 2017.
2017 Membership Drive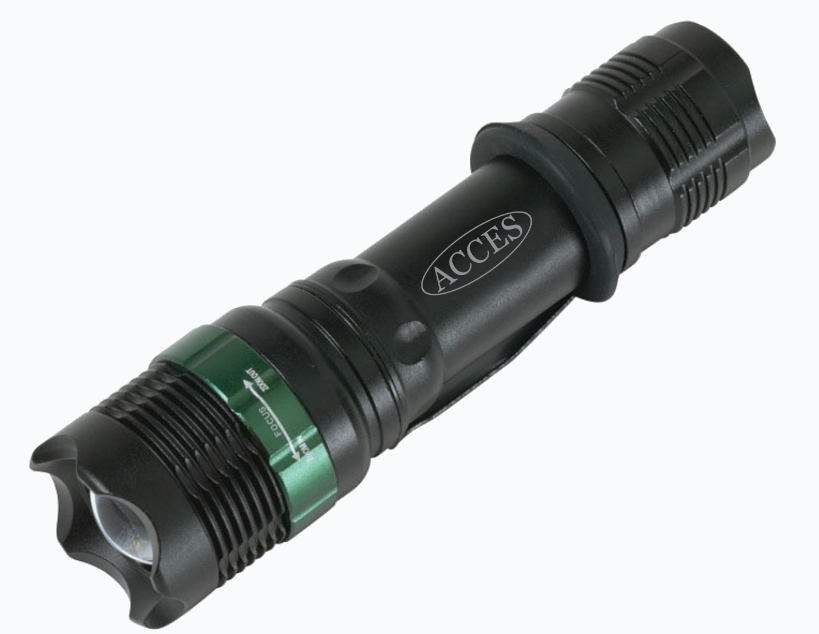 With the beginning of a New Year, ACCES is once again ramping up for its yearly Membership Drive. All new and renewed members will receive a one-of-a-kind ACCES-branded item if they purchase or renew before June 30th, 2017. This year's giveaway will be a Dual Output LED Tactical Flashlight (3 Watt) with laser engraving, three lighting settings, and rotary action focus.
It still only cost $25 to join ACCES and support your professional group in Atlantic Canada.
Keep an eye on your emails in the coming months for your personalized Membership Renewal mailing, containing a link to the ACCES membership renewal page with auto-filled information - this only takes 2 minutes! Or you can renew anytime on our website.
Sign up or renew

on line

in less than 5 minutes
or
Download our ACCES Membership Form
(All details are included on the form)