ACCES Bursary Recipients 2019
ACCES is proud to announce its 2019 bursary recipients: Jack Gillies, son of ACCES member Bob Gillies (New Brunswick); and Cameron Spencer, son of ACCES member Kelly Spencer (Newfoundland). Each recipient will be awarded $500 to help cover the cost of attending postsecondary education institutions in Atlantic Canada. Congratulations, Jack and Cameron, and best of luck in your studies!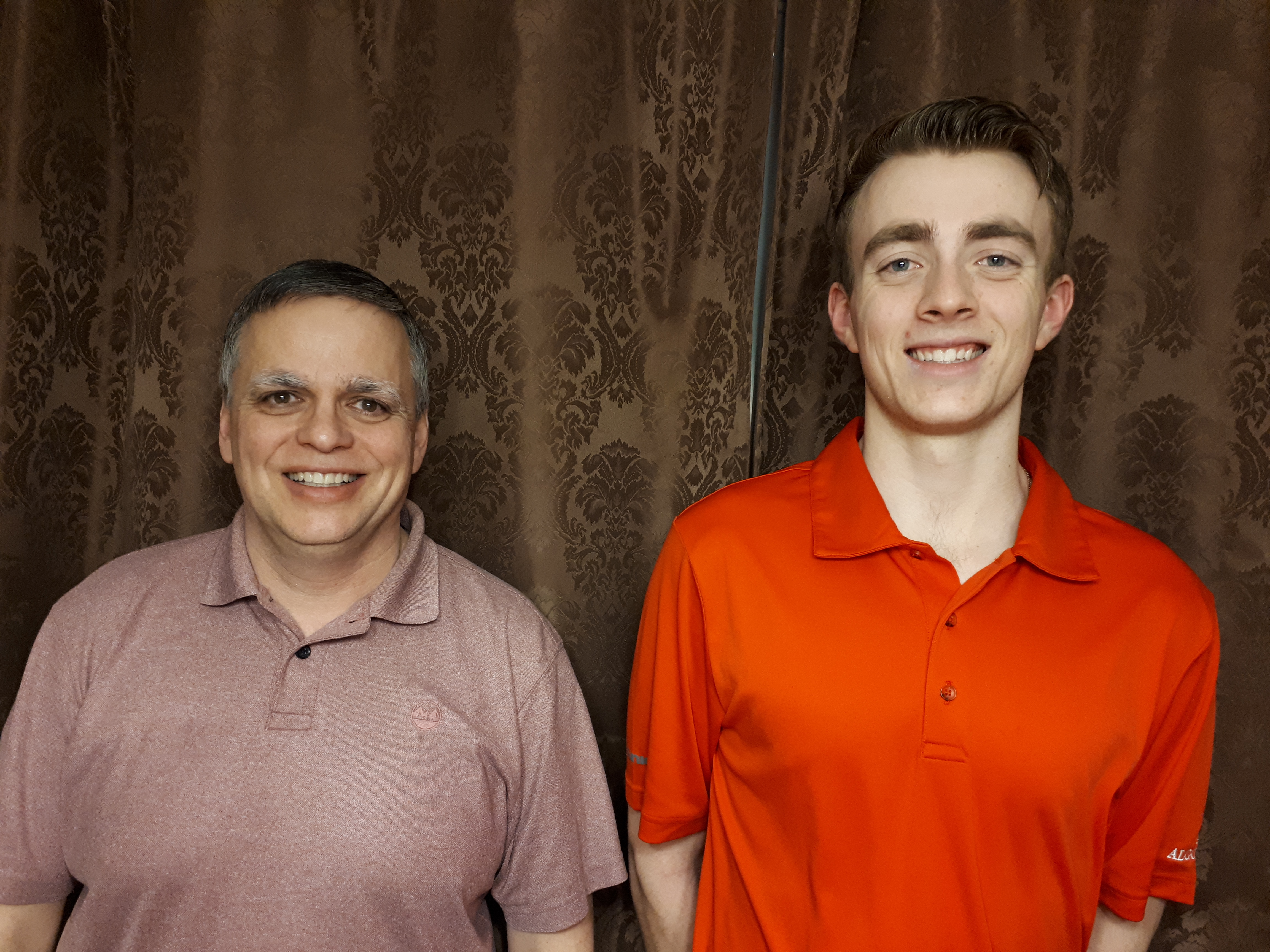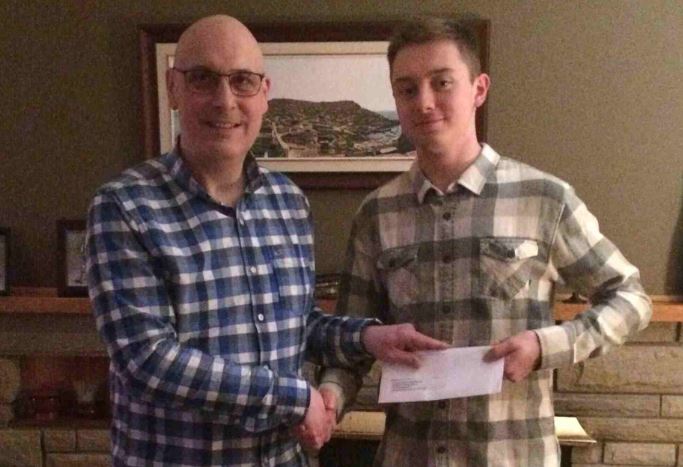 ACCES Supports Volunteer Mission in Guatemala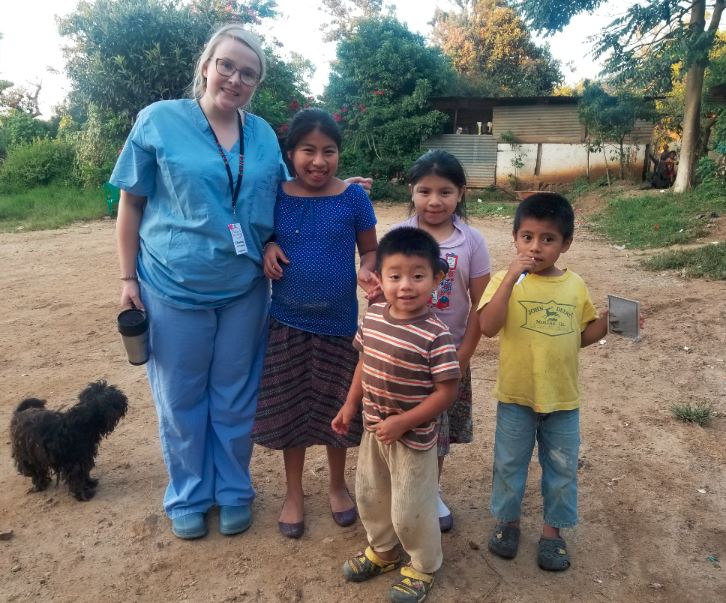 In late October, one of our very own clinical engineering technologists, Felicity Chevron MacKay, went on a special trip: she joined a volunteer task force made up of nurses, physicians, and other healthcare professionals committed to delivering and improving healthcare in Guatemala. ACCES was glad to offer some financial support in the form of a $300 donation for Felicity and the Refugee International volunteer group's mission. Felicity was more than happy to share her story with us once she returned from her mission.
CMBEC42 - Ottawa

The Canadian Medical and Biological Engineering Society will be have their 42nd conference in Ottawa from May 21-24, 2019.
More information is available HERE.
CMBES Membership Discount

Did you know that ACCES members are eligible for preferred rates with CMBES? In 2015, ACCES signed a Memorandum of Understanding with the Canadian Medical and Biological Engineering Society (CMBES), to foster collaboration and communication between our Societies and realize common goals. This agreement allows ACCES members to become members of CMBES with a 50% discount on membership fees. For more information on how you can take advantage of this wonderful offering, contact our Director of Membership.
Donation to PEI Hospital
Each year, as part of the ACCES Educational Seminars and Trade Expo, fundraising activities are held during social & networking sessions. Funds raised during these sessions are donated to local hospital foundations throughout Atlantic Canada.
This year, in partnership with the Canadian Medical and Biological Engineering Society (CMBES), the annual fundraising event received an unprecedented level of support: the ACCES23/CMBEC41 Joint Conference planning committee was able to raise funds for the Queen Elizabeth Hospital (QEH) Foundation in the amount of $2,366. Funds were raised through ticket sales to a nearly sold-out concert event at the PEI Brewing Company featuring Gordie Mackeeman and his Rhythm Boys on Wednesday, May 9th. This success was made possible by the planning committee's social & networking coordinator: ACCES Secretariat, Brendon McKenna.
ACCES Bursary Recipient 2018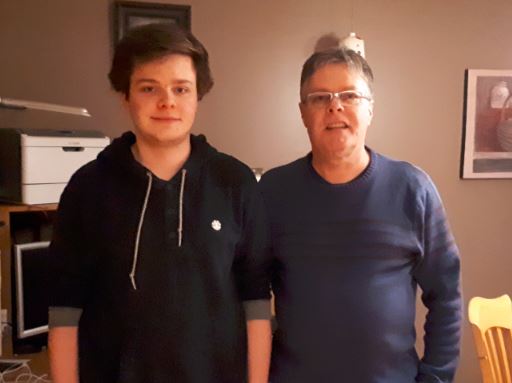 ACCES is proud to announce its very first bursary recipient in January 2018: Nicolas Chassé, son of ACCES member Mario Chassé. Nicolas will be using the $500 bursary to attend a course in electronics engineering technology, intending to follow in his father's footsteps and to one day become a clinical engineering technologist (pictured above: Nicolas Chassé with ACCES member and proud father Mario Chassé). Congratulations, Nicolas, and best of luck!
Spotlight Article Fall 2017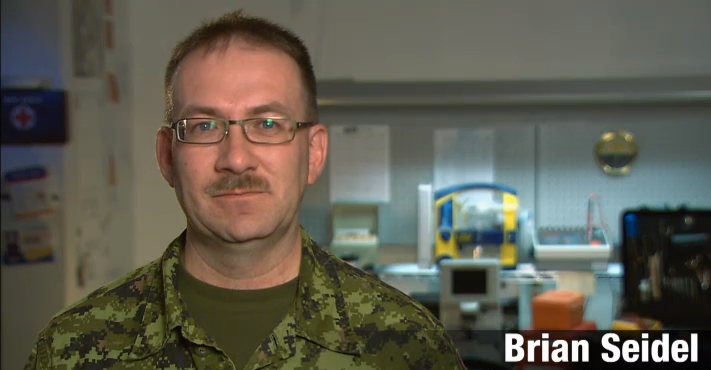 This Fall's spotlight article moves away from New Brunswick and into Nova Scotia where we meet Brian Seidel, one of the newer Biomedical Electronics Technologists (Biomed) to the province's healthcare scene… but not new to healthcare. You see, Brian started as a Biomedical Technologist back in 2008 in the military.
22nd Annual ACCES Educational Seminars & Trade Expo
This year marked the 22nd anniversary of an annual event that brings together clinical engineering professionals and key healthcare technology players in Atlantic Canada: the Atlantic Canada Clinical Engineering Educational Seminars and Trade Expo. Over 120 delegates, vendors, and speakers were present for this event in Moncton, New Brunswick, from May 17-19, 2017.

Clinical Engineering in NB Recognized for Innovation

Service New Brunswick's Clinical Engineering branch was recently recognized as a finalist for ECRI Institute's 11th annual Health Devices Achievement Award. Clinical Engineering utilized a concept called critical percentage to better improve completion rates of inspection and preventative maintenance (IPM) on medical devices throughout the province.