Webinars Go International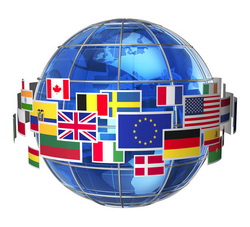 This year in addition to encouraging ACCES members in Atlantic Canada to attend our Webinars via the Learn and Win Program we are making an increased effort to attract those from outside Atlantic Canada. As our promotional mailings indicate; ACCES Webinars are free to anyone, anywhere evolved in the Biomedical and Clinical Engineering profession.
I was very please when I saw a Ian Bowen register with a New Zealand Email domain. Thinking this would make a great article for our website I contacted Ian and discovered he was indeed located in New Zealand. Ian was kind enough to tell me about the work he does and even provided a few pictures of himself and co-workers.
Ian works for Southern District Health Board as a Renal Dialysis technician. He services the renal equipment in Otago / Southland regions of New Zealand. These are at the bottom of the south island, you can't get any further south in the pacific Ocean than this.
Dialysis servicing was originally under Nephrology with one Technician looking after the machinery with the occasional call for help from biomedical (Precision). At that time there was about 14 dialysis machines. In about 1988 dialysis service came under the banner of Biomedical Engineering.
Ian works for a home training dialysis unit and all patients are expected to dialysis in their homes after training. They currently support 80 machines with a further 13 patients presently being trained. They organise the home installations and ongoing maintenance of the equipment.
The Biomedical team includes three electronic and two precision engineers plus one Renal engineer. Ian tells me the title engineer would be roughly equivalent to our title of technologist used in Canada.
Ian attended our Webinar and if you work out the time difference, that equates to real dedication to the field.
For Ian's trouble he will eventually be a proud owner of a ACCES Multitool, I suspect the mail will take a while to get there.
Thanks Ian, and from Atlantica Canada a big Hello and Welcome!
Left Dave in charge of Biomedical Engineering, Right Ian Bowen