Monitor Alarm Management: Decreasing Nuisance Alarms and Preventing Alarm Fatigue

Presented by Lois Macpherson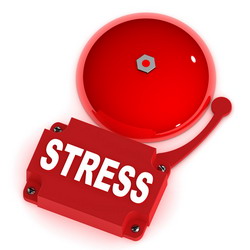 Sponsored by Spacelabs Healthcare & ACCES
Critical Care Physiological Monitors detect and notify clinicians of many types of alarms; from technical problems, changes in vital signs, to life threatening arrhythmias. Clinicians may become desensitized when they are overwhelmed with the number of alarms. This can lead to alarms being ignored or disabled. This presentation will discuss causes and prevention of false positive physiological monitor alarms and management of alarm settings for patient safety.
General Information

Webinar Name

Webinar ID

Monitor Alarm Management: Decreasing Nuisance Alarms and Preventing Alarm Fatigue

667102154

Actual Start Date & Time

Actual Duration (minutes)

Feb 20, 2012 01:27 PM AST

69

Registered (#)

Opened Invitation (#)

48

0

Clicked Registration Link (#)

Total Attendees (#)

71

33
Members of ACCES can download the video by Clicking Here but may need to install the GotoMeeting Codec on your system to view it. The Goto Meeting Codec seems well suited to recording desktop sessions as the files are smaller then their equivalent Flash version and of better quality.
You can also watch video online clicking the play button

in the video box below.
You may also wish to make the video full screen by press this button

in the video box below.
{flv}/2012-02-20 14.01 Monitor Alarm Management_ Decreasing Nuisa{/flv}
{jcomments on}