Present by Dr. Sean Connors, M.D., D. Phil, Eastern Health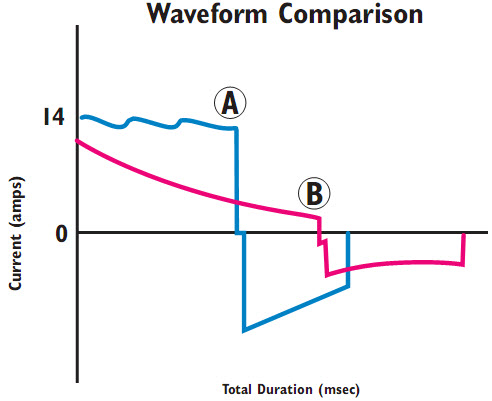 Dr. Connors discusses the Biphasic fundamentals and a in depth approach to explaining low energy defibrillation. Also explained is the ZOLL Rectilinear Biphasic Waveform.Present by Dr. Sean Connors, M.D., D. Phil, Eastern Health
Orginal Webinar sponsor

ed by

Zoll Medical Canada Inc. &

ACCES

, November 9, 2011
The debate still remains; low energy vs high energy defibrillation. With a quick look at the various developments in external defibrillation, Dr. Connors discusses the Biphasic fundamentals and takes a more in depth approach to explaining low energy defibrillation. Various clinical studies that support the low energy defibrillation argument are explored. Dr. Connors also explains the ZOLL Rectilinear Biphasic Waveform.
The second part of the presentation argues the importance of CPR feedback in crash cart defibrillators. Various studies and CPR tools that increase patient survival are also touched on.
General Information

Webinar Name

Webinar ID

Recent Trends in External Defibrillation

176974482

Actual Start Date & Time

Actual Duration (minutes)

Feb 28, 2012 01:27 PM AST

94

Registered (#)

Opened Invitation (#)

78

0

Clicked Registration Link (#)

Total Attendees (#)

95

51
Members of ACCES can download the video by Clicking here but may need to install the GotoMeeting Codec on your system to view it. The Goto Meeting Codec seems well suited to recording desktop sessions as the files are smaller then their equivalent Flash version and of better quality.
You can also watch video online clicking the play button

in the video box below.
You may also wish to make the video full screen by press this button

in the video box below.
{flv}/2012-02-28 14.01 Recent Trends in External Defibrillation{/flv}
{jcomments on}