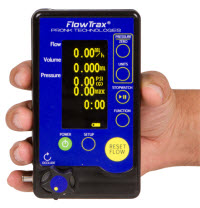 Present by Julio Castro
Sponsored by Pronk Technologies, Medset & ACCES
Infusion pumps have recently come under greater scrutiny due to an increase in patient incidents. This presentation provides an overview of the various infusion pump technologies available in the market, safety concerns raised by the US Food and Drug Administration (FDA) and provides maintenance and troubleshooting tips to improve their safety and effectiveness.
General Information

Webinar Name

Webinar ID

Fundamentals of Testing Infusion Pumps

696811370

Actual Start Date & Time

Actual Duration (minutes)

Oct 24, 2013 01:45 PM ADT

82

Registered (#)

Opened Invitation (#)

80

0

Clicked Registration Link (#)

Total Attendees (#)

161

57
Sorry no additional materials where provided by the presenter.
{jcomments on}