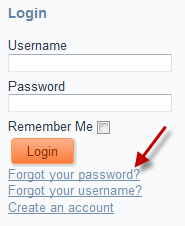 If you deal with computers then you deal with Passwords. Part of dealing with passwords is the inevitable forgetting a password, it happens to all of us. As with any other web site the ACCES website has an automated way to retrieve your username and reset your password. This will work provided you have access to the Email address used to set up the account.
The process is very straight forward with plenty of prompting along the way so feel free to just ignore these instructions if you are comfortable doing so.
To the far left of the main ACCES website there is the Login box. Click on Forgot your password? See picture to the left, don't try clicking on this picture though.

Next you will be given the opportunity to enter the Email address you think was used to create the account. If the Email address entered was not used to establish an account, the message to the left will be shown.
There is no harm in trying additional Email addresses that may have been used. However remember you must have access to the Email account to retrieve the Password Reset Email that will be sent.
If you provide an Email address that is on file you will get the message Please check your email and follow the instructions to reset your password. An email such as the one shown below will appear in your inbox. The name following the Salutation is your Username the password will not be sent to you but rather by clicking the link provided you will be taken to the ACCES website.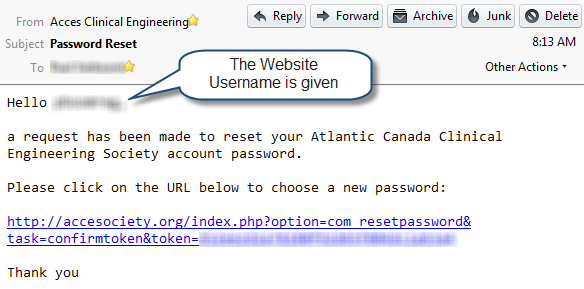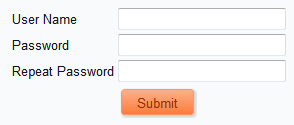 After clicking the link in the Email you will be taken back to ACCES website where you can enter your Username (remember it was in the Email). And set a new password. As shown below to the left.
If the user name is entered correctly and the passwords provided match the message Password Updated - Thank You will be displayed and the log in screen will be shown giving you the oppertunity to try out the new password.
If you do not have access to the Email account that was used to set up your account or this just doesn't work for you please contact the Webmaster via the Contact ACCES menu option. Please provide your full name the Email address in question a valid Email address and day time phone number. We may wish to confirm the request if the domain of the email addresses provided does not make the ownership clear.