ACCES Thanks the vendors listed below for their support of ACCES and Clinical Engineering and Biomedical profession in Atlantic Canada through their willingness to become corporate members of ACCES. The information provided here has been provided by the companies or has been taken from their Public websites. The listing of Vendors here does not indicate an endorsement of these vendors by ACCES. Clicking on any of the logos will take you off the ACCES website. ACCES has no control off or responsibility for the content of the material provided on via these links.
Visit the ACCES Corporate Membership Offerings to find out about the perks of being an ACCES Corporate Member.
---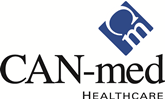 We are one of Canada's most integrated healthcare companies.
From Newfoundland to British Columbia and 13 cities nation-wide, our 210 associates deliver on our promise of providing proven, cost effective products and services.
---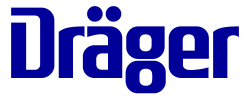 Technologies from Dräger offer more than direct value for your patients and support for your clinical team. They help you enhance cross-departmental or even hospital-wide management activities. It is our passion to develop Technology for Life to improve quality and reduce the cost of care at the same time.
---

We're a company that draws on a heritage of more than 85 years of innovation and excellence to provide solutions that enhance outcomes for patients and their caregivers.
---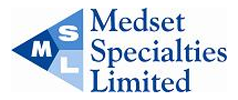 Medset is constantly focused on customer service. Products have been delivered over night for early morning hospital procedures. Product quality is constantly monitored to meet the highest standards. We shop the world for 'Best in Class" products.
---

Philips Healthcare Education can help unlock the full potential of your staff, technology, and organization through innovative, meaningful, and evidence-based healthcare education. Our comprehensive, clinically-relevant courses, programs, and learning paths are designed to help enhance operational efficiency and provide high-quality patient care.
---

The mission of Vocera is to simplify and improve the lives of healthcare professionals and patients, while enabling hospitals to enhance quality of care and operational efficiency.
Interoperability between our platform and more than 140 clinical systems helps reduce alarm fatigue; speed up staff response times; and improve patient care, safety, and experience.
In addition to healthcare, Vocera is at home in luxury hotels, nuclear facilities, schools, libraries, retail stores, and more. Vocera makes a difference in any industry where workers are on the move and need to connect instantly with team members and access resources or information quickly.
---