Mission Statement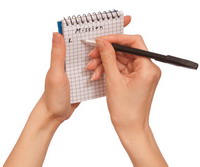 Our mission is to support clinical engineering professionals working in Atlantic Canada. We strive to develop and promote opportunities for continuing education, personal growth, sharing of experience, adoption of standards of practice, and certification. We will represent our members to government and promote the profession within the health care community.
To promote, encourage, and provide opportunities for the training o

f Clinical Engineering professionals.

To offer guidance and support to our members and organiza

tions striving t

o attain certification and recognition for our profession.

To encourage and support organizations which develop and/or implement Standards of Practice.

To promote our profession to government.

To support members in their growth and development through regular exchange of information, ideas, and experience.
History of the ACCES Conference

Beginning in 1995, Paul Auffrey of the Regional Clinical Engineering Service in Moncton, NB, organized and hosted twelve annual conferences for clinical engineering colleagues. They proved to be very successful, drawing Clinical Engineering professionals from all parts of Canada. With each year's success, more and more people attended while drawing an increasing number of vendors/sponsors who play a large part in the success of the conferences. A measure of the success of these events was the inevitable outgrowing of the available space at the George Dumont in Moncton.

Executive Structure

ACCES Clinical Engineering Society is administered by a volunteer executive. The executive has the following positions.

The Beginning

A brief History of our Beginning - 2006 to 2008 Background

The Moncton Clinical Engineering group, lead by Paul Auffrey and M'Hamed Ratmi, invited interested individuals to a meeting to discuss the formation of an Atlantic Clinical Engineering Organization. The facilitated meeting was held on November 2nd 2006. It was attended by representatives of several Clinical Engineering services across the region. Present were Michel Arsenault (NB), Hubert Arseneau (NB) , Paul Auffrey (NB), Michael Barton (NS), Daniel Burrill (NB), Stephane Couture (NB), Jeremy Dann (NS), Ron Johnson (NFLD), Stafford Macswain (PEI), Bert MacDonald (NB), Dave Melnick (NB), Mary price (NB), M'Hamed Ratmi (NB), Daniel Theriault (NB), and Jean-Guy Vienneau (NB).