Recap: 24th Annual Educational Seminars & Trade Expo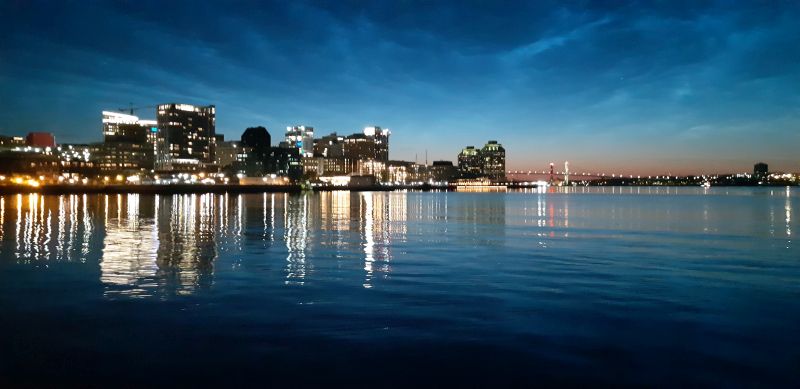 This year marked the 24th anniversary of an annual event that brings together clinical engineering professionals and key healthcare technology players in Atlantic Canada: the Atlantic Canada Clinical Engineering Educational Seminars and Trade Expo. Over 150 delegates, vendors, and speakers were present for this event in Halifax, Nova Scotia, from June 11-14, 2019.
2019 Award Recipient

On the evening of June 13th, during the banquet dinner for the 2019 ACCES Annual Educational Seminar and Trade Expo, a clinical engineering professional from Atlantic Canada, Sean Nobles, was recognised for having distinguished himself through his hard work, exceptional service, technical skills, and dedication to the clinical engineering profession.

ACCES Supports Volunteer Mission in Guatemala

In late October, one of our very own clinical engineering technologists, Felicity Chevron MacKay, went on a special trip: she joined a volunteer task force made up of nurses, physicians, and other healthcare professionals committed to delivering and improving healthcare in Guatemala. ACCES was glad to offer some financial support in the form of a $300 donation for Felicity and the Refugee International volunteer group's mission. Felicity was more than happy to share her story with us once she returned from her mission.

ACCES Bursary Recipients 2019

ACCES is proud to announce its 2019 bursary recipients: Jack Gillies, son of ACCES member Bob Gillies (New Brunswick); and Cameron Spencer, son of ACCES member Kelly Spencer (Newfoundland). Each recipient will be awarded $500 to help cover the cost of attending postsecondary education institutions in Atlantic Canada. Congratulations, Jack and Cameron, and best of luck in your studies!

2018 Clinical Engineering Week Photo Contest Winners

Clinical Engineering departments across Atlantic Canada celebrated the National Biomedical and Clinical Engineering Week last year from May 20-26. As part of the celebrations, ACCES launched its annual photo-contest to registered members.

The criteria were simple: snap a picture of Clinical Engineering week activities or celebrations – with the ACCES logo visible in the photo. We were quite surprised with the creativity, smiles, and cakes in this year's submissions. In the end, the judges were finally able to agree on three winning submissions ...