21th Annual ACCES Educational Seminars & Trade Expo
This year marked the 21th anniversary of an annual event that brings together clinical engineering professionals and key healthcare technology players in Atlantic Canada: the ACCES Educational Seminars and Trade Expo. Over 100 delegates, vendors, and speakers were present for this event in bustling Halifax, Nova Scotia, from May 18-20, 2016.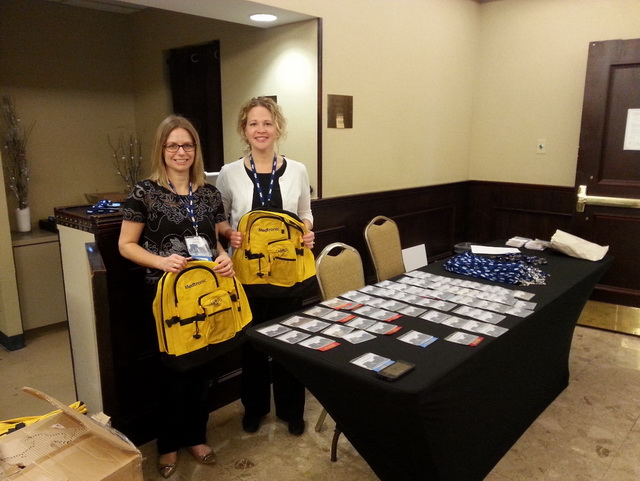 Defining a Medical Device in Clinical Engineering

Medical devices have been used in hospitals even before clinical engineering or biomedical engineering departments ever existed. However, a clear definition of "medical device" consistent with Clinical Engineering's scope of services is a bit more difficult to come by. This article has been put together to explore the different definitions that exist for medical devices, and how these can be applied to Clinical Engineering (CE).

When asked to define a medical device, a clinical engineering professional might mention electrical or mechanical energy transfer used to diagnose or treat a patient, such as in an x-ray system or a cardiac monitor. Other healthcare professionals might think that medical consumables, such as a catheter or a tongue depressor, are more what come to mind when they hear the words "medical device". These words might also mean something different to a veterinarian or a dentist, who both use consumables and electrical treatment devices in their practices.

Let's first consider Health Canada's definition of a device, as per the Food and Drugs act of Canada:

Lift Load and Accessories Available

The Health Association Nova Scotia (HANS) Clinical Engineering Service is pleased to announce we are now able to offer our Lift Load Mark III and accessories for sale to other CE groups. We have been developing the product for more than 3 years, in conjunction with Stantec Engineering and Quality Machining, and it is now a mature and professional platform and warrantied for a full year from time of delivery. We have 5 of these in service with our teams and have just shipped our first system and accessories to the Regina General Hospital.