21th Annual ACCES Educational Seminars & Trade Expo
This year marked the 21th anniversary of an annual event that brings together clinical engineering professionals and key healthcare technology players in Atlantic Canada: the ACCES Educational Seminars and Trade Expo. Over 100 delegates, vendors, and speakers were present for this event in bustling Halifax, Nova Scotia, from May 18-20, 2016.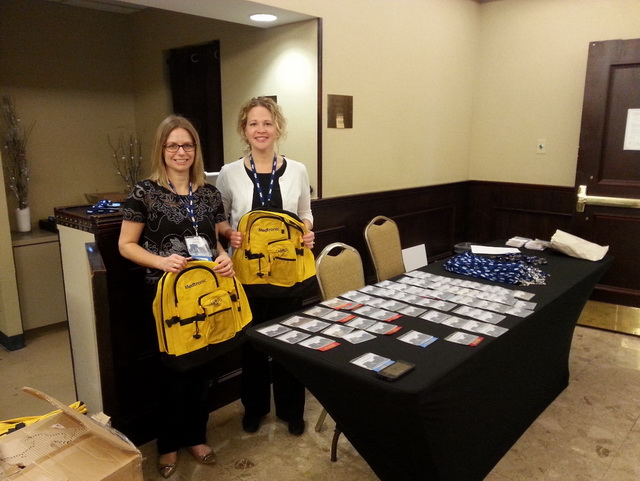 Condolences to the family of Dave Melnick

ACCES is offering sincerest condolences to the family of Dave Melnick after the passing of his wife, Wendy Melnick, on September 9th, 2016. Obituary

For those who don't know Dave he has been the Director of Finance for ACCES since our founding in 2007.

For those who wish, remembrances may be made to the Canadian Cancer Society, Fredericton SPCA or the charity of the donor's choice.

Two New ACCES Awards Recipients Recognized

On the evening of May 19th, during the awards ceremony for the 2016 ACCES Annual Educational Seminar and Trade Expo, two clinical engineering professionals were recognized for their hard work, commitment, and dedication to the clinical engineering profession: Robert Haché and Claude St-Laurent.

Defining a Medical Device in Clinical Engineering

Medical devices have been used in hospitals even before clinical engineering or biomedical engineering departments ever existed. However, a clear definition of "medical device" consistent with Clinical Engineering's scope of services is a bit more difficult to come by. This article has been put together to explore the different definitions that exist for medical devices, and how these can be applied to Clinical Engineering (CE).

When asked to define a medical device, a clinical engineering professional might mention electrical or mechanical energy transfer used to diagnose or treat a patient, such as in an x-ray system or a cardiac monitor. Other healthcare professionals might think that medical consumables, such as a catheter or a tongue depressor, are more what come to mind when they hear the words "medical device". These words might also mean something different to a veterinarian or a dentist, who both use consumables and electrical treatment devices in their practices.

Let's first consider Health Canada's definition of a device, as per the Food and Drugs act of Canada:

Certification for Biomedical Technicians and Technologists in Atlantic Canada

The International Certification Commission provides formal recognition for Clinical Engineering and Biomedical Technology. Certification as a Biomedical Engineering Technician or Technologist (CBET) demonstrates excellence in theoretical as well as practical knowledge of the principles of biomedical equipment technology and the underlying physiologic principle, and the practical, safe, clinical application of biomedical equipment. His/her capabilities may include installation, calibration, inspection, preventative maintenance, repair, modification, design and development of general biomedical and related technical equipment, and in equipment control, safety and maintenance. It also demonstrates a strong commitment to your professional career.

Lift Load and Accessories Available

The Health Association Nova Scotia (HANS) Clinical Engineering Service is pleased to announce we are now able to offer our Lift Load Mark III and accessories for sale to other CE groups. We have been developing the product for more than 3 years, in conjunction with Stantec Engineering and Quality Machining, and it is now a mature and professional platform and warrantied for a full year from time of delivery. We have 5 of these in service with our teams and have just shipped our first system and accessories to the Regina General Hospital.