Elections and Nominations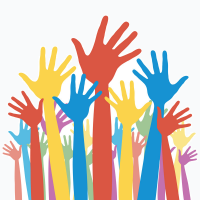 Time is flying by for the ACCES executives. Some of our two-year terms are already coming to an end in May, and we have an immediate need for individuals who will invest themselves in making for a strong executive dedicated to the mission and objectives of the society. The future of the society depends on the involvement of clinical engineering professionals like you!
We are currently looking to fill the positions of Education Director, Finance Director, Director of Memberships, and President, but will also accept nominations to other executive positions as well. If you're interested in any of these roles, you can This e-mail address is being protected from spambots. You need JavaScript enabled to view it for more information. You can also
Click Here
to submit your nomination or nominate someone you know who would be interested. Elections will be held in conjunction with the annual meeting at the conference in Halifax, Nova Scotia, in late May 2016.
Thanks in advance for all the nominations!
Natalie Cormier, EIT
Director of Communications
Atlantic Canada Clinical Engineering Society (ACCES)"
And the Winners Are!

Biomedical and Clinical Engineering departments across Atlantic Canada celebrated the Biomedical and Clinical Engineering Week last year from May 17-23, 2015. As part of the celebrations, ACCES launched a photo contest to all its registered members.

The criteria were simple: snap a picture of Biomedical and Clinical Engineering week activities or ceremonies – with the ACCES logo somewhere in the photo. We were quite surprised with the creativity, smiles, and cakes in this year's submissions. In the end, the judges were finally able to agree on the four winning submissions for this year:

ACCES Supports Help for Haiti

In late October, one of our very own clinical engineering technologists, Patrick Clarke, went on a special trip: he joined a volunteer task force made up of nurses, physicians, and other healthcare professionals from Newfoundland committed to delivering and improving healthcare in Haiti by getting involved with Team Broken Earth. ACCES was glad to offer some financial support in the form of a $300 donation for Patrick and his volunteer group's mission, which he was glad to share with us once he got back "…a little tired but a better person for having been there".

Defining a Medical Device in Clinical Engineering

Medical devices have been used in hospitals even before clinical engineering or biomedical engineering departments ever existed. However, a clear definition of "medical device" consistent with Clinical Engineering's scope of services is a bit more difficult to come by. This article has been put together to explore the different definitions that exist for medical devices, and how these can be applied to Clinical Engineering (CE).

When asked to define a medical device, a clinical engineering professional might mention electrical or mechanical energy transfer used to diagnose or treat a patient, such as in an x-ray system or a cardiac monitor. Other healthcare professionals might think that medical consumables, such as a catheter or a tongue depressor, are more what come to mind when they hear the words "medical device". These words might also mean something different to a veterinarian or a dentist, who both use consumables and electrical treatment devices in their practices.

Let's first consider Health Canada's definition of a device, as per the Food and Drugs act of Canada:

Certification for Biomedical Technicians and Technologists in Atlantic Canada

The International Certification Commission provides formal recognition for Clinical Engineering and Biomedical Technology. Certification as a Biomedical Engineering Technician or Technologist (CBET) demonstrates excellence in theoretical as well as practical knowledge of the principles of biomedical equipment technology and the underlying physiologic principle, and the practical, safe, clinical application of biomedical equipment. His/her capabilities may include installation, calibration, inspection, preventative maintenance, repair, modification, design and development of general biomedical and related technical equipment, and in equipment control, safety and maintenance. It also demonstrates a strong commitment to your professional career.

Lift Load and Accessories Available

The Health Association Nova Scotia (HANS) Clinical Engineering Service is pleased to announce we are now able to offer our Lift Load Mark III and accessories for sale to other CE groups. We have been developing the product for more than 3 years, in conjunction with Stantec Engineering and Quality Machining, and it is now a mature and professional platform and warrantied for a full year from time of delivery. We have 5 of these in service with our teams and have just shipped our first system and accessories to the Regina General Hospital.