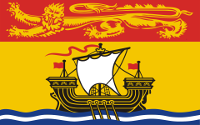 We know there has been a lot of work and extra efforts required of Clinical Engineering teams throughout Atlantic Canada. You may know of your efforts inside your own province, but we thought this would be a great avenue to share some other experiences.
Exceptional work of our Clinical Engineering teams meant that we were prepared for the worst and that we will be ready for the next wave. This Heartbeat article will focus on New Brunswick's Clinical Engineering Team.
Multiple Critical Care areas throughout 11 of New Brunswick's larger regional hospital required major equipment planning and redeployment. This included the set up of dedicated COVID-19 units to prepping and reconfiguring equipment for pre-existing critical areas such as Emergency and Operating Rooms. External Care areas were also established outside the hospitals as was seen at the Moncton Coliseum where patient monitoring equipment to Mobile X-rays units were deployed.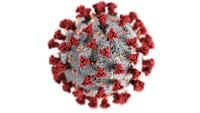 An increase in equipment inventory required to treat and test for COVID-19 across the province. Following is a short list equipment that were added:
Extracorporeal Membrane Oxygenation (ECMO) - 66% Increase
Ventilators – 65% increase
Portables RO System – 15% Increase
Mobile X-Ray Units – 10% Increase
Humidifiers – 7% Increase
Laboratory Analyzers Used for testing
And much more
Incoming inspections and setup were needed for all this equipment. Challenging enough with a full compliment of staff, but still accomplished while working in some areas with only 50% of the staff scheduled during a shift rotation as part of a mitigation strategy to minimize the spread of COVID-19 within their departments.
Continually working closely with hospital/regional infection control committees to adapt Clinical Engineering's processes to align and roll-out infection control guidelines and general precautions specific to COVID-19.