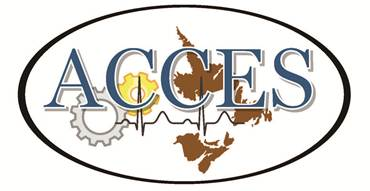 All

the

best

of

the

season

from

the

executive

team

at

ACCES




For Clinical Engineering Professionals


Volume 16 – December 2012

Season's greetings to all Clinical Engineering Professionals in Atlantic Canada. It has been a year of great achievement for the society, its members, and our dedicated executive.


Many thanks to those who work on teams and have strived, and succeeded, in putting together world class events and managing the business of the Society.

I would like to extend my appreciation to all who participate in events and programs, promoted our profession, and do great work in the health system.

All the best for 2012,
Jeremy Dann CET CBET
ACCES President
In this Issue
Our New Website
ACCES is very pleased to announce our new website at www.accesociety.org. And many thanks to Steven Lockyer for all his many hours of work getting us on our feet with the original site. The new site expands our ability to manage the society and provide increasing value to members. Paul Verboom has stepped up to the plate and taken on this enormous challenge. Many thanks Paul, and to Rob Martin for the graphics and behind the scenes support.
What's new on the site? An overview from Paul Verboom, Capital Health
It features an improved menu system and a wealth of information on our educational opportunities. We have posted our first recorded video of a Webinar presentation on ceiling lifts and material from several other Webinars as well. More to come!
For those in the Clinical Engineering Community that established an account on the old ACCES website, these accounts has all been transferred over to the new site.
Logging into the site will allows you access to the Member Menu. From this menu any member of the Clinical Engineering Community to submit articles and photos to the website. If you have information that you feel may be of use to others in our community please take the time to submit it.
The new ACCES website makes use of the CiviCRM Joomla extension. "CiviCRM is a free and open source software constituent relationship management solution. CiviCRM is web-based, internationalized, and designed specifically to meet the needs of advocacy, non-profit and non-governmental groups.". CiviCRM is a much like the Customer Relationship Management packages used by every one of the companies we deal with, only, it is intended for the nonprofit sector. CiviCRM allows tracking and full renewals of your membership online. It allows event tracking and registrations on line.
While we are still in the process of implementing CiviCRM on the new Website. You can already see some of its output. Upcoming Events are managed via CiviCRM and the listing displayed on the website is generated by CiviCRM. Under the Member Menu you can View Your Profile maintained by CiviCRM. While a little empty at this point we working to back fill this information in CiviCRM from a variety of sources.
ACCES Membership renewal time is fast approaching and we are working hard to get the renewal process fully integrated into the website. So stay tuned.
Paul Verboom
Director of Publications
Clinical Engineering Week
It is not too early to give CE week a bit of thought and some attention to early planning. The week celebrating our profession's contribution to healthcare is scheduled for the May 2012.
Please share your plans and success with the ACCES team and we will post the information and resources developed on the website.
2012 Halifax Conference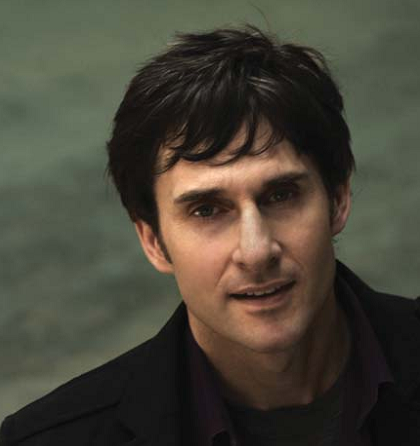 Preparation for the 2012 conference is moving quickly ahead. This year's event will be the premier CE conference in Canada. We have partnered with the Canadian Medical and Biological Engineering Society (CMBES) to ensure we continue to bring a national perspective at regular intervals to Atlantic Canada. The conference will be held at the Westin in downtown Halifax and a large conference team has already begun lining up a great program for delegates.
The conference's keynote address will be delivered by Dave Carroll. Dave achieved instant fame with his United Breaks Guitars trilogy of YouTube videos. He now shares, at venues worldwide, his "Customer Experience" story and what it means for each of us as employers and employees in today's social media world. Dave has many first-hand insights on the power of one person and how leading organizations must compete through exceptional customer experiences.
As always, we have a great social calendar in the planning stage for delegates to ensure they meet and mingle in their off hours. Stay tuned for more information.
These Vendors and Organizations were sponsors for the 2011 conference - Please be sure to say thank-you!
Your New Executive
Do you have questions about the society/ Your 2011-2013 ACCES Executive team;
Membership
Join the rapidly growing number of CE professionals ACCES members working in Atlantic Canada!  Tired of only getting bills in the mail? Membership kits continue to ship. Freebies and a low membership rate = Good news for you! Sign up now at the full member rate – still only 25 dollars.
You can soon join online at http://www.accesociety.org.
Contact Jason Symmonds (This email address is being protected from spambots. You need JavaScript enabled to view it.) for questions
Website Photos
We are always looking for more photos to display on the home page in the header animation – your team at work.
If anyone has any suggestions for the site go to the contact section for the site and e-mail Paul Verboom This email address is being protected from spambots. You need JavaScript enabled to view it.