This year marked the 22nd anniversary of an annual event that brings together clinical engineering professionals and key healthcare technology players in Atlantic Canada: the Atlantic Canada Clinical Engineering Educational Seminars and Trade Expo. Over 120 delegates, vendors, and speakers were present for this event in Moncton, New Brunswick, from May 17-19, 2017.

Supported by the Atlantic Canada Clinical Engineering Society (ACCES) since 2008, the event is made possible by many sponsors and a new conference committee every year. The 22nd Annual ACCES Educational Seminars and Trade Expo conference committee, chaired by Ronald Sturge, has been able to bring us yet another successful installment.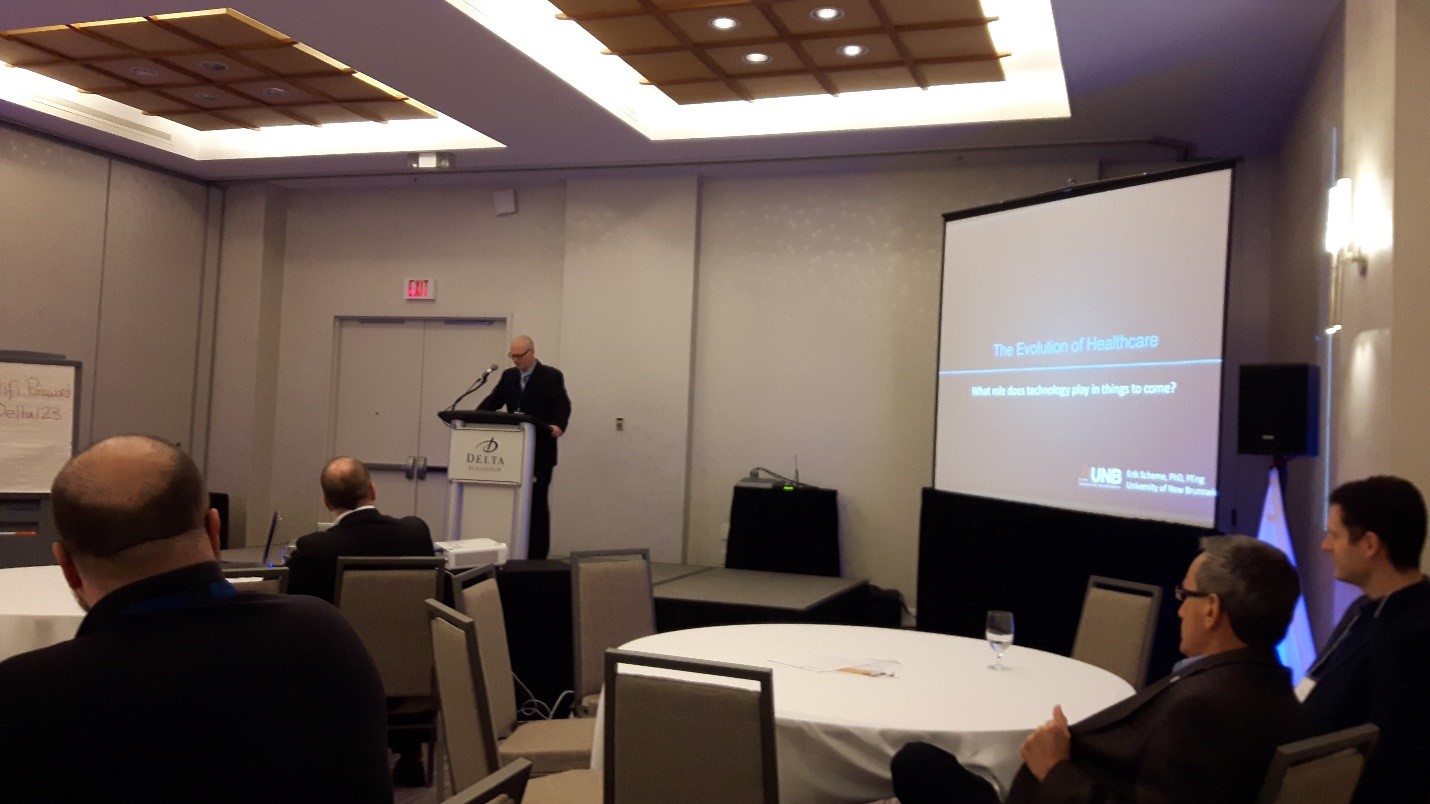 The theme of this year's event was "The Evolution of Clinical Engineering: Adapting to Today's Healthcare", and it was highlighted through various educational sessions being offered by speakers with multidisciplinary roles in Healthcare, Information Technology, Business, Management, Telecommunications, and many more.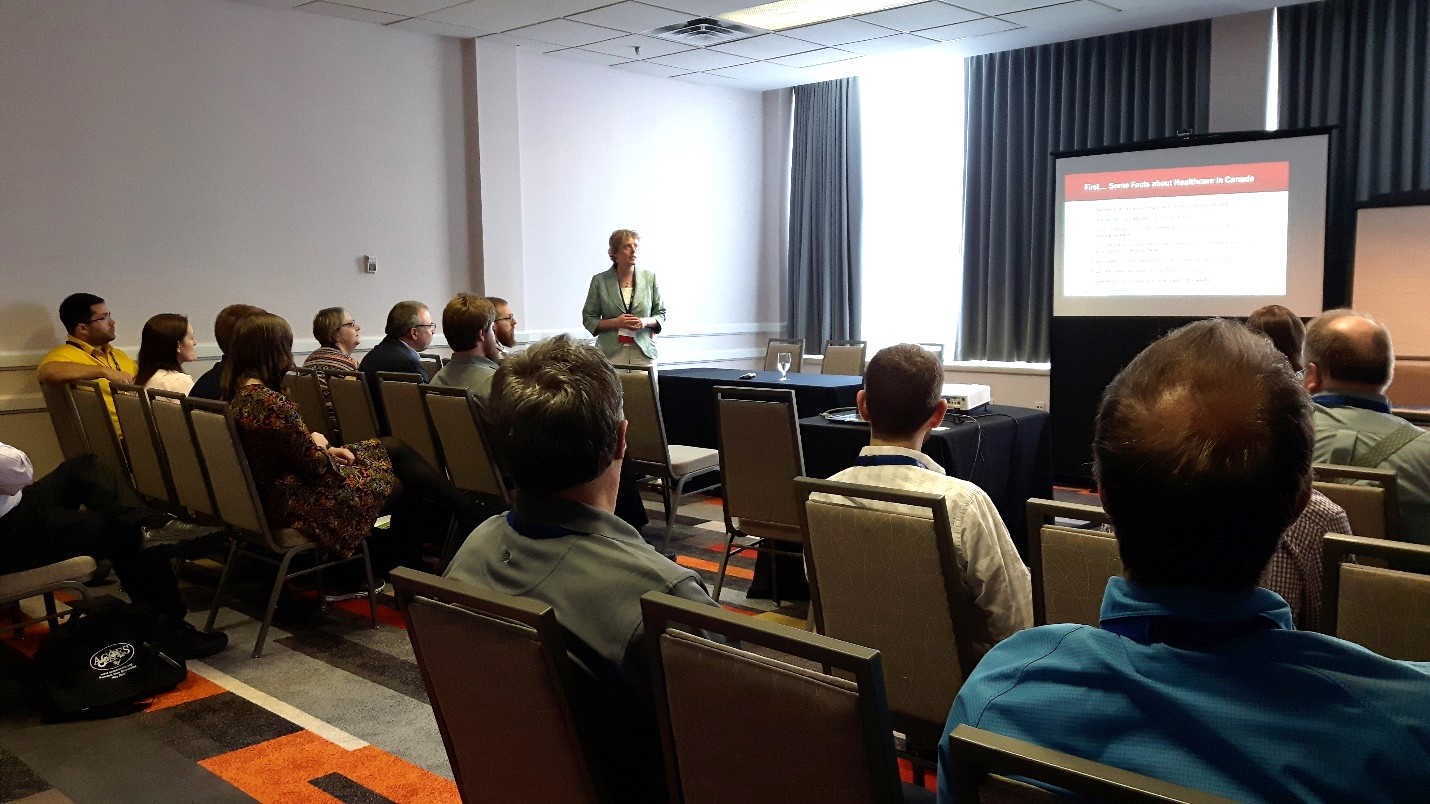 With over 30 educational sessions covering three core streams, Clinical Engineering Technology, Internet of Things, and Leadership; as well as two keynote speakers and a lunch and learn, our delegates had a chance to enrich themselves with a wide variety of educational topics. It is no wonder that the only real complaint organizers received from delegates was that there was not enough time to do it all!
The variety and quantity of sessions offered, paired with the quality of the sessions themselves, made for an exceptionally enriching learning experience. The event also featured a well-attended Exhibitor Hall with over 35 booths from medical equipment vendors and biomedical equipment & service providers.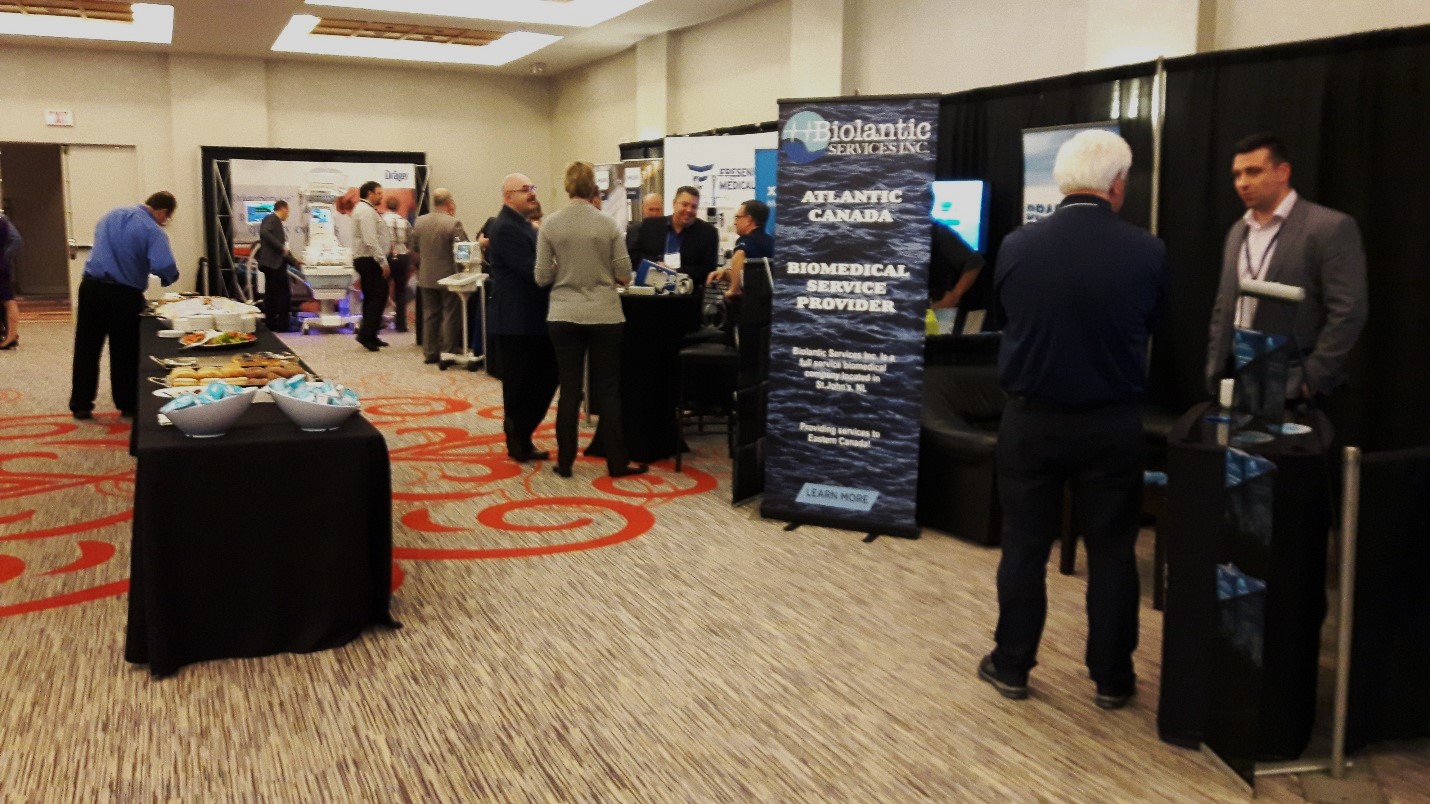 The days being packed with educational sessions and vendor activities, evenings were not a time for delegates to slow down: with networking opportunities, ACCES board meetings, the ACCES annual general meeting, a fundraiser that raised a record-breaking $800 for hospitals in Moncton, and recognition ceremonies, not a moment of this three-day event was wasted.
All things considered, the 2017 ACCES Educational Seminars and Trade Expo was a great success, and we hope to see the healthcare technology community coming together in such great numbers again at next year's joint CMBES/ACCES event in Prince Edward Island!