---

---
ACCES NEWSLETTER – Winter 2022
In this issue
President's Message
2021 Clinical Engineering Week Photo Contest Winners
ACCES Bursary Application
ACCES Joins LinkedIn
News from our Members
News from our Corporate Members
---
President's Message
February 2022
Hello ACCES, the first thing that I would like to say is Happy New Year to everyone and let us hope for a better 2022 than 2021, although we have started out on the wrong foot.
Unfortunately, once again the ACCES25 conference had to be cancelled. It was a tough call to make back in late September 2021 but a gut feeling, and sense of uncertainty paid off with the Omicron strain being so prevalent throughout the world. I am confident that I will be writing a different story in 2023 so be ready to attend a May 9th to 12th conference and have some overdue networking with your peers.
It is also that time of year when the ACCES Executive team will offer bursary opportunities to our members and their immediate family. This will be the fifth year of offering two $500 bursaries. Please take the time to submit as a benefit of your membership.
We had a great response from our Corporate membership drive this year whose contribution help support ACCES. See our website for a full list of Corporate members as well as some interesting content which they have supplied to our newsletter.
Finally, I am very happy to welcome the first publication of 2022, and edited by our new Director of Communications, David Gillis. I look forward to having this role filled and for that, thank you David.

Brett Fraser
President, Atlantic Canada Clinical Engineering Society
---
2021 Clinical Engineering Week Photo Contest Winners
Now that we discussed this upcoming photo contest for CE week in 2022, it's only right we announce the winners from the 2021 photo contest, which took place during the week of May 16th – 22nd, 2021. The criteria were pretty simple, snap a picture of your department's version of celebrating the CE week activities/celebrations – with the ACCES logo visible in the photo. As always, the submissions did not disappoint, especially given the ongoing impact of continued social distancing and restrictions. After all was said and done, the judges decided on the three winning submissions…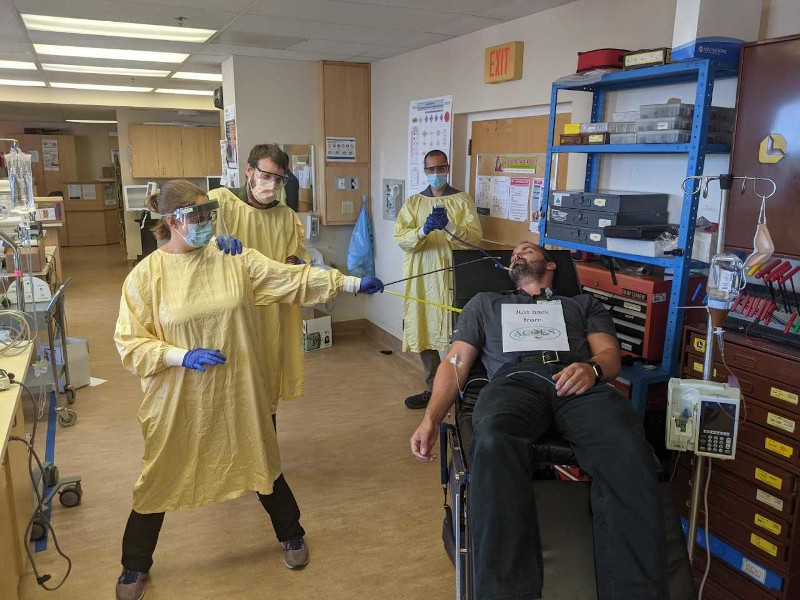 Service New Brunswick, Moncton City Hospital, NB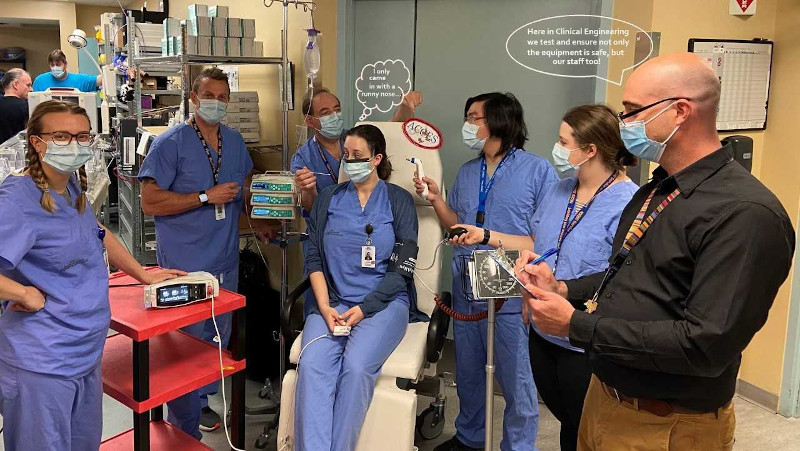 IWK Clinical Engineering Department – IWK Health, Halifax, NS (See full size)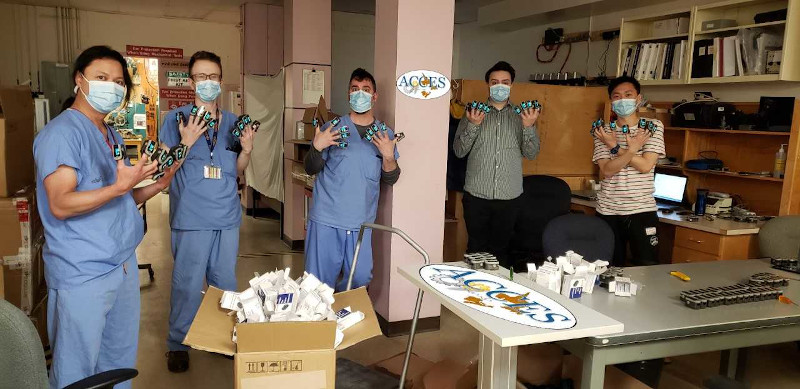 V.G. Hospital Clinical Engineering Department – Halifax, NS
Each department has received a $200 cheque from ACCES to be used as they wish to help promote and recognize their team. Many thanks to all who participated in the 2021 photo contest. Keep promoting this amazing field of work and we look forward to seeing your submissions for the 2022 contest!
---
ACCES Bursary
Atlantic Canada Clinical Engineering Society
Bursary Application
The Atlantic Canada Clinical Engineering Society (ACCES) has a mission to promote the clinical engineering profession within the healthcare community and to support clinical engineering professionals working in Atlantic Canada. As such, ACCES is invested in developing and promoting opportunities for continuing education, personal growth, and certification amongst its members.
In keeping with its mission, ACCES has created two $500 bursaries. Each bursary will be awarded yearly to an ACCES member with a Regular Membership in good standing for the last two consecutive years, or to a person considered immediate family* of that ACCES member, who is attending a course or program at a post secondary institution in North America and is experiencing financial need. Applicants must be in good academic standing.
The ideal candidates will be pursuing studies in a field related to clinical engineering or healthcare, will have worked or be intending to work in clinical engineering, and will be leaders in their community, capable of promoting or advancing the clinical engineering profession within Atlantic Canada.
All potential candidates are encouraged to apply regardless of their field of study or work history, but preference will be accorded to those potential candidates directly studying or working in a field related to clinical engineering.
Applicants will be scored on their field of study, work history, academic standing, community involvement, and financial need.
Deadline to apply is February 28th. The application can be found here. Please forward application and relative documents to This email address is being protected from spambots. You need JavaScript enabled to view it..
* For the purposes of the selection process for this Bursary, immediate family is defined as: spouse or common-law partner, parents, siblings, and children, where family ties can be either direct, in-law, adoptive, half, or step. ACCES reserves the right to request proof of relationship at any time during the selection process.
---
ACCES Joins LinkedIn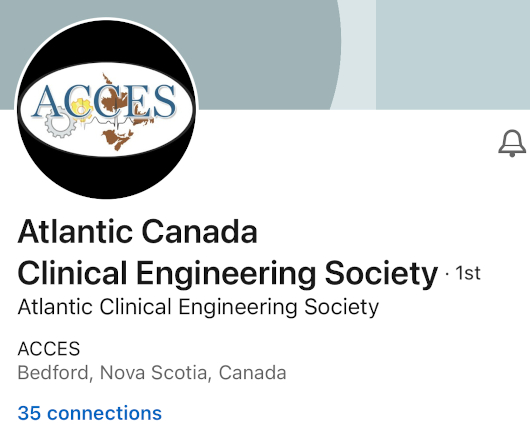 The rumours are true, ACCES has joined social media with a LinkedIn account. Our official handle is "Atlantic Canada Clinical Engineering Society" – you can connect with us here: https://ca.linkedin.com/in/atlantic-canada-clinical-engineering-society-073937222
If you or your department have any Clinical Engineering news or stories promoting Clinical Engineering you'd like shared, reach out to our Communications Director at This email address is being protected from spambots. You need JavaScript enabled to view it..
---
News from our Members
If you have any noteworthy stories or events you would like to share with ACCES, I invite you to forward them to us via our This email address is being protected from spambots. You need JavaScript enabled to view it. mailbox.
---
Spotlight: Gary Slaunwhite – Recipient of the Outstanding Canadian Biomed of the Year Award (CMBES)
Gary Slaunwhite was CMBES' 2021 selection for the Outstanding Biomedical Engineering Technologist award. Gary is currently employed in the Clinical Engineering department of the IWK Health, in Halifax, Nova Scotia as a Biomedical Engineering Technologist, Team Lead.
Gary's path to the Clinical Engineering world began nearly 40 years ago, after graduating from NSCC (then NSIT) in Engineering Technology. Soon after graduating, Gary took a job with GE in the servicing of Diagnostic Imagining equipment back in 1979, servicing ultrasound, CT, and nuclear medicine devices. Gary quickly discovered a passion for the line of work and was eager to continue learning, while also meeting new customers and building strong relationships with the users, something that he believes is a fundamental tool that all BMETs should strive for. Gary continued this role for 24 years, and near the end of his tenure with GE, managed to simultaneously complete his B.Tech degree from Memorial University remotely. After doing so, he decided he wanted to try something new that would have him closer to home spending more time with his family, and not on the road as much. So in 2005, Gary accepted a position at the IWK. When asked about this decision, Gary mentioned that at first, it felt like he was starting from scratch, but quickly realized that he was surrounded by great coworkers who shared the same passion for the field, and were extremely friendly and accommodating. With this, Gary knew he made the right decision to join the team at the IWK.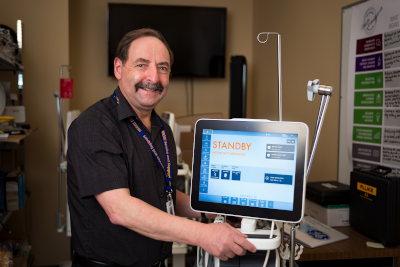 Gary has been there for over 15 years now and even accepted the role of Team Leader around 2015, where he continues to provide excellent service, as well as mentoring newer Biomeds entering the field. Gary never shies away from helping others with problems no matter what he's doing, or how busy he is and believes that sharing knowledge and strong communication skills are the backbone of a good BMET. When asked what advice he would have for newer BMETs entering the field, Gary said the following:
"I think the most important thing that younger Biomeds who are entering the field can do is to have a constant thirst for knowledge, and never pass up an opportunity to learn something new. A willingness to learn and share knowledge with your colleagues goes a long way. Following up on your work and communicating with the users to ensure completeness to help build confidence with said end-users. Adaptability will also be a crucial skill for any new biomed, given the ever-changing landscape of medical technology. Finally, be proud of the profession and help promote it to other disciplines throughout healthcare."
Outside of the Clinical Engineering world, you can find Gary active in his community of Halifax, where he grew up and has never left. He met his wife Beth while servicing with GE at the VG hospital, and they now have 4 children. In his leisure time, Gary enjoys being active in sports including baseball, squash, and golf. He also enjoys live music, travelling, and spending quality time with friends and family, all of which he swears helps him stay young at heart!
Below is a picture of Gary (left) accepting this prestigious Outstanding Biomedical Engineering Technology the Year award being presented by another ACCES member (and Gary's former manager) – Joel McEvoy. We at ACCES would like to personally congratulate Gary on this outstanding achievement and thank him for his tireless efforts in promoting the Clinical/Biomedical Engineering field on a national level. Way to go Gary!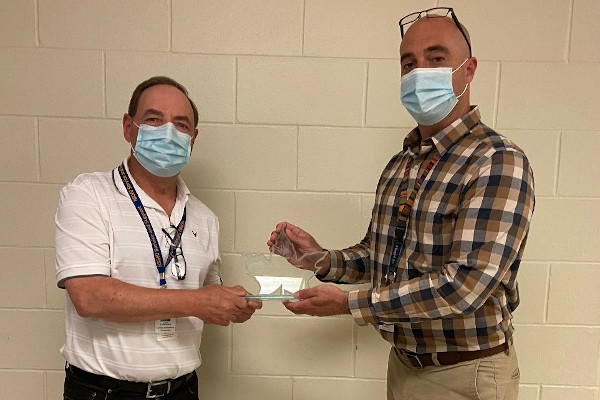 ---
News from our Corporate Members

A-Series Advantage – Anesthesia Machines

The A-Series Advantage platform adds significant functionality. Offering compelling benefits that enhance clinical care and improve user satisfaction. With more choices and support, you can build the precise system configuration to meet the needs of the most challenging patients, from neonatal to bariatric. Visit https://bomimed.com or email This email address is being protected from spambots. You need JavaScript enabled to view it. for more information.
BOMImed Technical Support Team offers prompt professional service for Anesthesia, Respiratory, Infant Warming, Patient Monitoring and Veterinary equipment. We ensure you get the best service possible. Our service representatives undergo continual factory level training and refresher courses to stay current with changing technologies. We are here to help, This email address is being protected from spambots. You need JavaScript enabled to view it.
---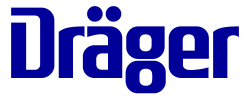 Welcome to Service Request and Service Tracking – open 24/7!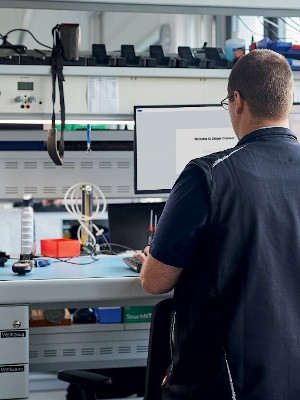 Service Request and Service Tracking are applications within the new Dräger Connect Digital Services platform.
Service Request is Dräger's new online way to request service for your devices – such as calibration, maintenance or repair – and obtain a reference number so you can send the devices to Dräger immediately.
Service Tracking lets you track the progress of your devices through our Service Centre. You will receive update emails at defined steps in the process.
Service Request and Service Tracking are available to all customers 24/7, so you can use them at your convenience.
Please watch this short video demonstration!
Welcome to DrägerConnect - YouTube
For further information, please visit Service Request and Tracking | Draeger or go directly to Dräger Connect (draeger.com) to register and start using these new applications.
---

Introducing the New F&P 950 Humidifier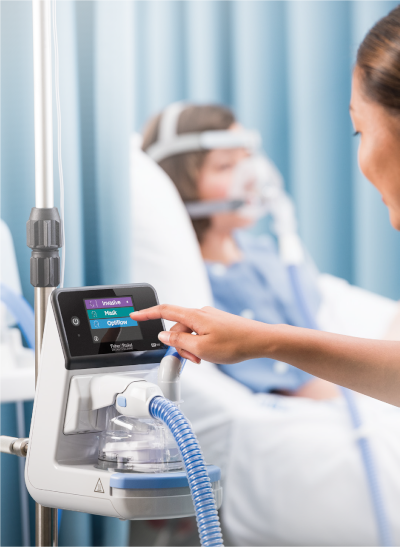 Fisher & Paykel Healthcare is passionate about producing world-leading healthcare solutions and is driven by innovation to enhance user experience and deliver greater health benefits. That is why we have advanced the design of the MR850 to produce the F&P950, a heated humidifier that offers greater usability and system performance. The F&P 950 System delivers consistent humidity over a wide range of environmental conditions, and up to 70 L/min with Optiflow™ Nasal High Flow therapy.
The F&P950 is easy to setup and use. Features include:
• Integrated probes.
• Temperature and flow probes have been integrated into the inspiratory limb and sensor cartridge, contributing to easier setup of the F&P950.
• The integrated patient-end temperature sensor is disposed of with the single-use circuit, eliminating the need for disinfection or sterilization.
• An interactive touch screen offers selection of Invasive, Mask, and Optiflow modes via a drop-down menu.
• While operating in either Mask or Optiflow mode, the temperature can be adjusted to support patient comfort.
• Fewer assembly connections. The number of connections is limited to enable easy assembly and decrease the potential for system alarms due to incorrect setup.
Link to F&P 950: https://www.fphcare.com/en-ca/hospital/adult-respiratory/invasive-ventilation/950-system/
F&P 950 education: https://resources.fphcare.com/public-courses/d14240c3-174d-4462-aa36-aae5a78dfb71/story.html
---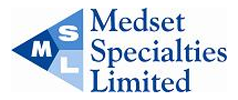 Medset's newest product: Flow Analyzer PRO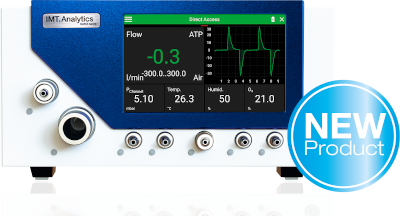 One of our recent products from IMT: a reconfigured and versatile premium gas flow analyzer. The updated analyzer PRO boasts new features/apps and an easy-to-use interface.
Check out the link below for detailed specs or call us at 1-800-331-3187 to set up a customer-driven Q&A with our manufacturer consultants.
FlowAnalyser-Pro.pdf (medset.ca)
---

Medical Cables, Sensors & Accessories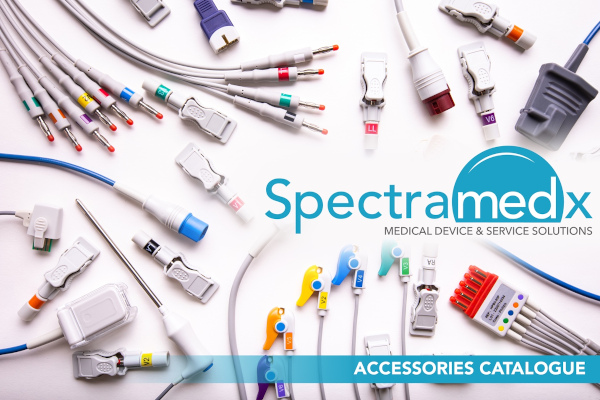 Spectramedx is excited to offer a complete line of Health Canada approved medical cables & sensors compatible with all major OEMs, including but not limited to:
ECG Leadwires (3/5/6 leads in Snap & Grabber style)
Trunk Cables (3/5/6/10 lead)
Portable 10 lead ECG (Banana, Grabber, Snap, No adaptor)
SpO2 Sensors & Adaptor Cables (Nellcor, Masimo, Philips, GE, Mindray)
Disposable SpO2 Sensors (Nellcor & Masimo)
NIBP Hoses & Connectors
Disposable NIBP Cuffs
IBP Adaptor Cables (Medex Abbot, Argon, Edwards, Utah, BD, BBraun)
Temperature Probes & Adaptor Cables
Our cables are compatible to be disinfected with Cavi wipes & Oxivir TB. Products are readily available for next day shipping and available at a financially feasible price. Contact us today to learn more:
Email: This email address is being protected from spambots. You need JavaScript enabled to view it.
Phone: (226) 666-1114
Learn more about our products & services at our website https://spectramedx.ca