---

---
ACCES NEWSLETTER – Spring 2021
In this issue
President's Message
Director of Communications Vacancy
2021 Membership Drive
2021 Clinical Engineering Week Contest
2020 Clinical Engineering Week Photo Contest Winners
Heartbeat - SNB's New Service Request Portal Completed
News from our Members
News from our Corporate Members
---
President's Message
May 17, 2021
Hi ACCES, the first thing I would like to do is wish everyone a happy National Biomedical/Clinical Engineering Appreciation Week. Once again you may not be sharing your celebration with others in your facilities but do take the time to sit back and reflect on last years achievements.
Each year ACCES celebrates this week with a photo contest where the three top entries are selected, and a prize is awarded to each. I must say, once again there was some great ideas entered in 2020, I really enjoyed the extreme Social Distancing concept. I encourage all areas to step up and submit, either just with your team or with some extra creativity added.
In prep for past conferences, we were always excited to showcase an individual as the Outstanding Clinical Engineering Professional. We do not want to lose sight of this in lack of the 2021 venue. I encourage you to step back, look at your peers, and recognize a deserving individual through a nomination. The presentation will be awarded through a virtual celebration. On a side note, we will be putting off the Lifetime Achievement award once again this year as we do want to save that for the conference.
Our Membership drive has just begun so have a look in your emails. I am very glad to see an influx of memberships come in last week when it was launched. Thank you for your support.
Our communication comes to our ACCES community in two forms. First though our website accesociety.org and secondly through emails. We have seen in some cases where local email security policies may cause these emails to be screened out and sent directly to spam or junk email box. Please check these areas periodically or set up rules in your email service to allow them through. We don't want you to miss important communications or opportunities offered by ACCES.
As we move forward through 2021, I am looking forward to increased vaccinations and lower COVID infections. I will be excited to see at least the Atlantic Bubble back up so that I can travel back into our neighbouring provinces and enjoy the sites and hospitality we Atlantic Canadians are known for. Perhaps I may be fortunate enough to cross your path.

Brett Fraser
President, Atlantic Canada Clinical Engineering Society
---
Director of Communications Vacancy
Have you ever wanted to expand your professional horizons and looking for opportunities that could help open new doors. We may just have that opportunity.
The ACCES Executive Team is seeking such an individual to work on our team as the Director of Communications. This role will require you to collaborate with a team of volunteers from across Atlantic Canada dedicated to supporting the Clinical Engineering professionals within our region. We strive to meet our mission to develop and promote opportunities for continuing education, personal growth, sharing of experience, adoption of standards of practice, and certification.
As the Director of Communications, you will ensure that the ACCES community is kept well informed of upcoming events and initiatives though periodic notifications and quarterly news letters. Our Executive meeting are held monthly and conducted virtually with outcomes on how we can fulfill our mission statement and grow the Clinical Engineering community.
If you would like to find out more, please contact Brett Fraser at This email address is being protected from spambots. You need JavaScript enabled to view it.
We are looking forward to hearing from you and having the opportunity to work with you to grow in this position.
---
2021 Memberhsip Drive

ACCES is once again ramping up for its yearly Membership Drive. Cost of membership is only $25, and as a new and renewed member you will receive a one-of-a-kind ACCES-branded item if purchased or renewed before June 11th, 2021. Keep an eye on your emails in the coming weeks for your personalized Membership Renewal mailing, containing a link to the ACCES membership renewal page with auto-filled information – it only takes 2 minutes to renew!
This year's promotional item is a digital pressure measuring multi-tool which also includes an emergency seatbelt cutter, window striker and knife.
---
2021 Clinical Engineering Week Contest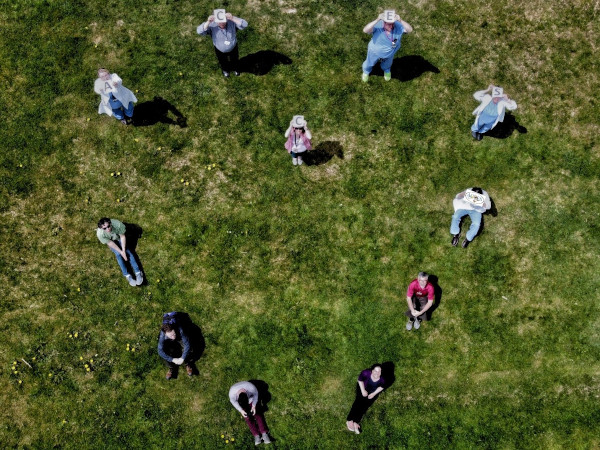 Biomedical and Clinical Engineering departments across Canada are celebrating the National Biomedical/Clinical Engineering Appreciation Week on May 16 - 22, 2021. As part of the celebrations, ACCES is once again launching a photo contest to all its registered members in Atlantic Canada.
In the past we have received many pictures from your departmental CE Week activities. From celebrating with others while sharing cakes in your cafeteria, holding interactive contests, to standing alongside your displays in your lobbies. Although once again, this year will not allow for those type of photos, we do encourage that you submit snap shot on ways that you have found to celebrate this week. Keep them simple or take them one step further to make your photo stand out but send them in, the only caveat is that the ACCES logo must be visible in the photo as can be seen from one of the 2020 successful winners.
Please submit your eligible Photos to our This email address is being protected from spambots. You need JavaScript enabled to view it. by June 25th, 2021 to qualify. Please limit submissions to one (1) per department. There will be three (3) winners drawn from the submissions, who will each receive a $200 cheque from ACCES to be used for a future event within your department.
The ACCES Executives wish you all a happy Biomedical and Clinical Engineering appreciation week, full of festivities. After all, your celebrations help our Society's mission and objectives by promoting awareness of our shared profession throughout our hospitals and communities!
---
2020 Clinical Engineering Week Photo Contest Winners
Clinical Engineering departments across Atlantic Canada celebrated the National Biomedical and Clinical Engineering Week last year from May 17 - 23. As part of the celebrations, ACCES launched its annual photo-contest to registered members.
The criteria were simple: snap a picture of Clinical Engineering week activities or celebrations – with the ACCES logo visible in the photo. With the impact of social distancing and lack of large celebrations, we were very surprised with the creativity used in this year's submissions. In the end, the judges were finally able to agree on three winning submissions ...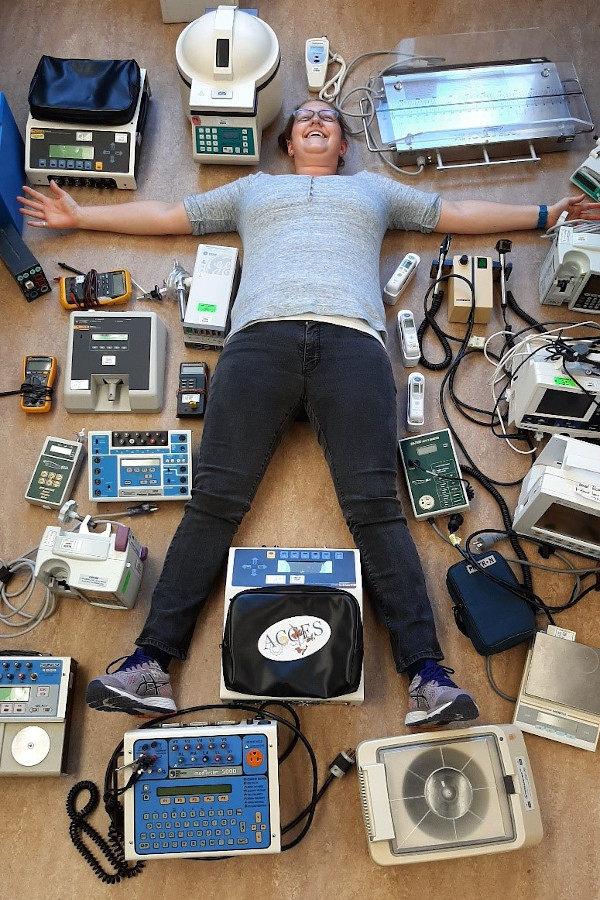 Service New Brunswick, Moncton Hospital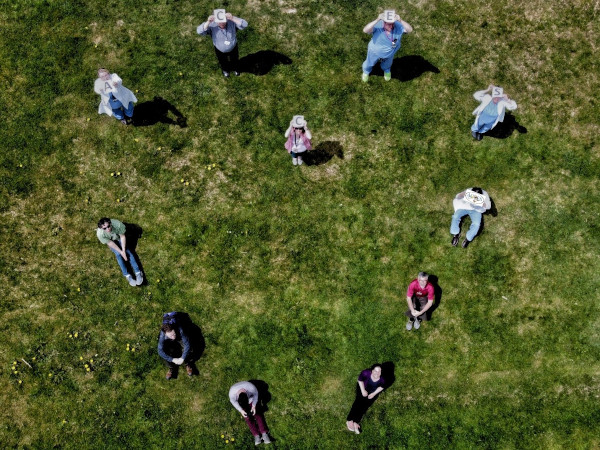 Clinical Engineering Department – QE II Halifax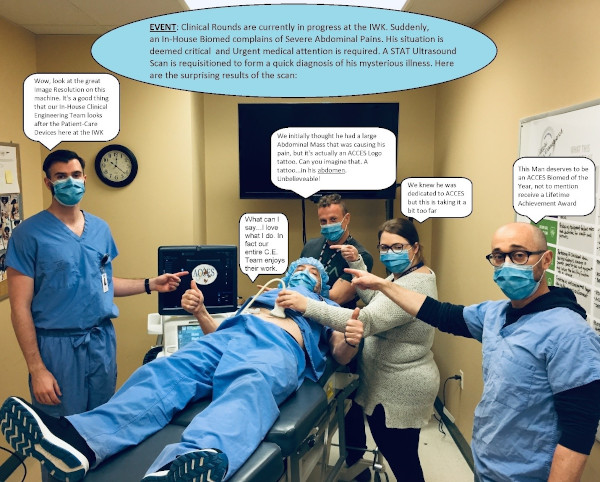 IWK Clinical Engineering Department – IWK Health Center (See Full size)
Each department will receive a $200 cheque from ACCES to be used for their Clinical Engineering Week activities in May 2021. Many thanks to all who participated in the 2012 photo contest. It is nice to see Clinical Engineering professionals proudly displaying their achievements and contributions to healthcare!
---
Heartbeat - SNB's New Service Request Portal Completed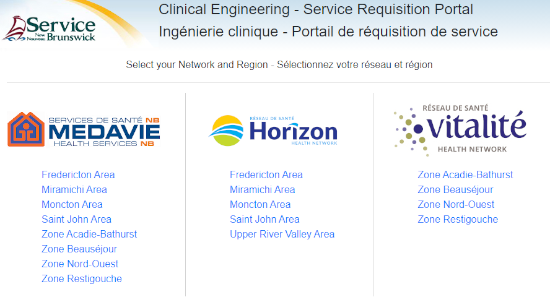 When the government of New Brunswick declared a state of emergency on March 19th, 2020 because of the COVID-19 pandemic, Service New Brunswick (SNB) Clinical Engineering (CE) reviewed their infection control policy with the help of both Regional Health Authority's (RHA) infection Control teams. As a result of this review, Clinical Engineering identified an important gap: the history of the contaminants the medical device has recently been in contact with during it's use was unknown.
This was an issue according to ECRI:
"there is a risk of infection when servicing equipment where the interior of the device is exposed to SARS-CoV from room air – most likely air drawn into the device by a cooling fan and when servicing equipment that has been in contact with a patient's oral secretions or other excretions and cannot be readily disinfected."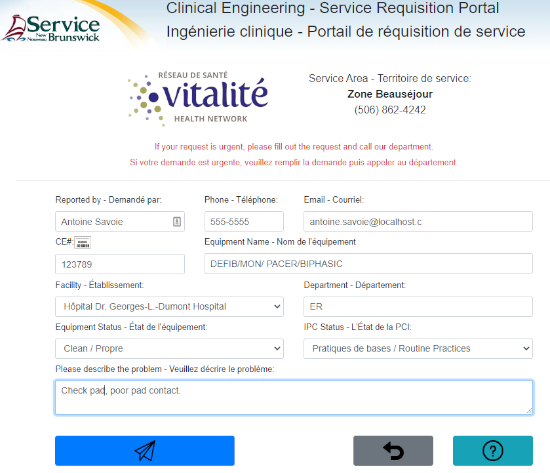 Not having this information upfront posed a risk the technologists as they would not know the appropriate level of Personal Protective Equipment to wear (PPE) while servicing medical equipment. This resulted in the push for the development of a new service request portal. This portal gave CE the ability to receive and track infection control information on the equipment being serviced.
The service requisition portal allows clinical users to send Clinical Engineering all the necessary information, including Clean Status and Infection Prevention and Control Precautions of the equipment before it ever enters CE's shops. The clinical departments receive a confirmation that their request was processed through a confirmation window and to the email submitted in the request.
The information entered via the portal is automatically transmitted into CE's database, Resource Management System (RMS), as a Task and assigned to the appropriate technologist thus eliminating the need to reprocess data and saving a lot of time.
The new portal serves as a standardized solution for receiving service requests across the province.
Article written by Eric Babineau, Dominick Valdron and edited by Ishtar Al-Tahir
---
News from our Members
If you have any noteworthy stories or events you would like to share with ACCES, I invite you to forward them to us via our This email address is being protected from spambots. You need JavaScript enabled to view it. mailbox.
---
News from our Corporate Members


Patient Monitors for Healthcare Professionals

With a portfolio of innovative and adaptive Mindray patient monitors, we will arm you with powerful monitoring tools necessary to deliver high-quality, patient-centric care. Your caregivers will have access to comprehensive, meaningful patient data, at the bedside and beyond. Visit www.bomimed.com or email This email address is being protected from spambots. You need JavaScript enabled to view it. for more information.
BOMImed Technical Support Team offers prompt professional service for Anesthesia, Respiratory, Infant Warming and Patient Monitoring equipment. We ensure you get the best service possible. Our service representatives undergo continual factory level training and refresher courses to stay current with changing technologies. We are here to help, This email address is being protected from spambots. You need JavaScript enabled to view it.
BOMImed is excited to announce our new service technical representative for Atlantic Canada, Shawn Langille, This email address is being protected from spambots. You need JavaScript enabled to view it..
---

Centrella with CFCM Description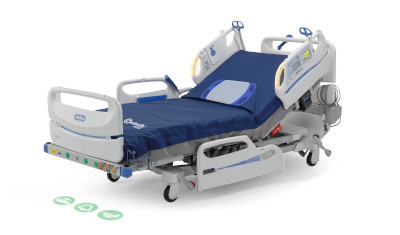 Centrella® Smart+ Bed offers contact-free, continuous monitoring of heart rate and respiratory rate to help you:
Identify signs of patient deterioration
Intervene early
Help promote patient safety
With patient acuity and complexity increasing, and patient-to-nurse ratios rising, the med-surg environment can be challenging. Amidst this reality, too many patients are dying from preventable causes. Unrecognized patient deterioration can lead to mortality that may affect as many as 17% of hospital admissions.1 Since heart rate and respiratory rate are the two most important predictors of such adverse events,2 early intervention is crucial to keeping patients safe.
1 Zimlichman, et al. Contactless respiratory and heart rate monitoring: validation of an innovative tool. J of Med Eng & Tech, Vol. 34, Nos 7-8, Oct-Nov 2010, 393-398.
2 MC11587: Welch Allyn White Paper: Telemetry Monitoring on the Medical/Surgical Floor.
---
New Services at Medset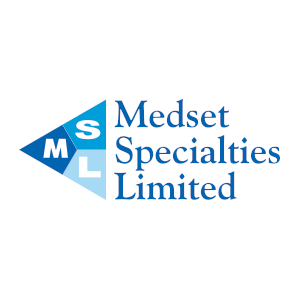 Given today's challenges, Medset is working hard at enhancing our service to our Canadian healthcare customers. We have recently implemented these complementary value-added services:
Calibration Reminder Notification
All customers who have purchased or had repairs/calibration(s) on biomedical test equipment with Medset, receive calibration reminder emails per manufacturer guidelines. Customers requiring a calibration will have the option of a turnkey service (Medset facilitating the calibration). Note this service is value added: customers pay costs-only for calibrations and we take care of the paperwork.
Delivery/Tracking info to End-users
When test equipment and repairs are shipped from Medset, our front desk service or sales reps notify the end user (whenever possible) of shipping date and tracking information.
Test Equipment Selection Support
Evaluating test equipment is a challenging task. Medset will coordinate a targeted virtual Q&A at your convenience, along with our manufacturer consultants (Pronk, BC Group and IMT) to address needs specific to your department and/or hospital.
New Product
Pronk has released information for CMMS integration with their Mobilize app with two suppliers for seamless testing, report generation and storage. Click here to download the PDF or access more info through our website www.medset.ca