In May 2015 ACCES (Atlantic Canada Clinical Engineering Society) and CMBES (the Candian Medical and Biological Engineering Society) signed a MOU (Memorandum of Understanding) between out two Societies.
CMBES is Canada's principal society for engineering in medicine and biology. It is a member of Engineering Institute of Canada (EIC) and affiliated with the International Federation for Medical and Biological Engineering (IFMBE).
The Society's aims are twofold: scientific and educational: directed toward the advancement of the theory and practice of medical device technology; and professional: directed toward the advancement of all individuals in Canada who are engaged in interdisciplinary work involving engineering, the life sciences and medicine.
The purpose of the agreement is foster collaberation and communication between our Societies, and realize common goals to the benefit of all of our Societies' members.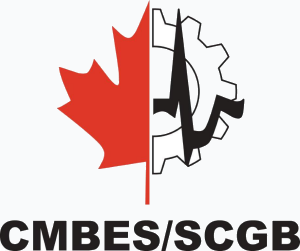 This agreements provides CMBES members a reduced price Affilate Membership With ACCES. This membership is only $12.50 a %50 diwscount of our Regular membership fee of $25.
To Join or Renew using the Affiliated Membership please contact our Director of Membership. After verification of your membership with CMBES he will provide you a link to our Affilate Membership sign up page.
Memoradum of Understanding Between ACCESS and CMBES (291.33 kB)