Click on the "Read More" button to view the Newsletter
ACCES NEWSLETTER – WINTER 2017
Dear ACCES Member,
We hope this newsletter finds you well, as we wish you joy, health, and happiness in the new year!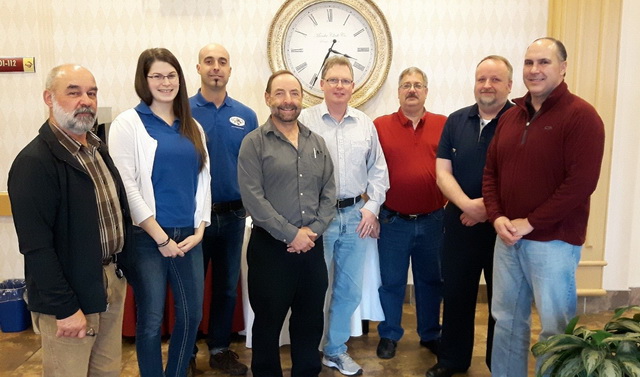 We have been very busy these past months, working on a few big projects and educational offerings. Please have a read below to learn more, and follow the links to interesting articles posted on our website:
---
Save the Date – The 22nd annual ACCES Educational Seminars & Trade Expo will be taking place in Moncton, New-Brunswick, May 17-19, 2017. Keep an eye on our website www.accesociety.org for more details as they become available.
---
Call for Nominations (Awards) – We are calling out to ACCES Members and non-members for nominations to the ACCES Clinical Engineering Professional of the Year Award, handed out yearly at the ACCES Annual Educational Seminars & Trade Expo. Travel expenses, accommodations and conference fees will be covered for the award recipient. You can find more information on the Award at: http://accesociety.org/awards. Nominations need to be submitted through this website. Nominations deadline is March 1st, 2017.
---
Education Webinar – Save the date:on Feb 21st, at 1:00 pm, we will be hosting a Town Hall meeting (webinar) with the following topic: "Health Technology Management versus Clinical Engineering". Last year, AAMI (Association for Advancement of Medical Instrumentation) adopted Healthcare Technology Management (HTM) as a professional field. All new documents being publish by AAMI no longer refer to Clinical Engineering (CE) as a professional field, but instead refer to HTM. Our Education Director, Daniel Thériault, will be the moderator for this Town Hall meeting with one person exposing the CE side, then another will introduce the HTM concept. Hopefully, a passionate discussion with our members will follow! Keep an eye on your emails and our website for more details as they are made available.
---
- This month's member spotlight article moves to Saint John, New Brunswick, where another of Clinical Engineering's veterans resides, Bertram McDonald, or who we all know as Bert.
- It is with great sadness that we announce the passing of Marcel Landry, one of our past members from Bas-Cap-Pelé, New Brunswick. Marcel passed away on December 29, 2016.Our thoughts and prayers are with his family and friends during this difficult time.
- (Reminder: spotlight and news articles featuring colleagues and fellow ACCES members can be submitted at any time to our Director of Communications)
---
Clinical Engineering Week – The winners from last year's ACCES Clinical Engineering Week photo-contest have finally been revealed on the ACCES website. We were quite surprised with the creativity in this year's submissions, incorporating the theme "When Healthcare Meets Technology". The bar has definitely been raised a few notches with these submissions! We encourage all ACCES members to put on their thinking caps and start thinking of ideas for creative ways to celebrate and promote our profession during this year's upcoming Biomedical and Clinical Engineering Week in May 2017.
---
Survey – Want a chance to win great prizes in exchange for just 5 to 10 minutes of your time? ACCES will be distributing a survey to all members and non-members working in Clinical Engineering in New Brunswick this month. Keep an eye on your inbox or on the ACCES website for a chance to win a Fitbit Charge 2 Fitness Tracker or a gift card to Tim Horton's.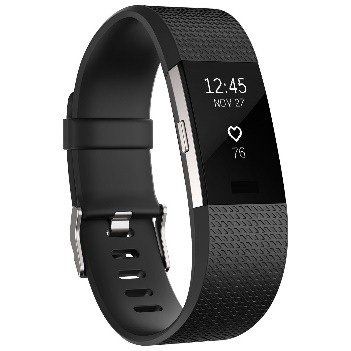 ---
Membership Renewal – With the beginning of a New Year, ACCES is once again ramping up for its yearly Membership Drive. Cost of membership is only $25, and all new and renewed members will receive a one-of-a-kind ACCES-branded item if they purchase or renew before June 30th, 2017. This year's giveaway will be a Dual Output LED Tactical Flashlight (3 Watt) with laser engraving, three lighting settings, and rotary action focus. Keep an eye on your emails in the coming months for your personalized Membership Renewal mailing, containing a link to the ACCES membership renewal page with auto-filled information – it only takes 2 minutes to renew!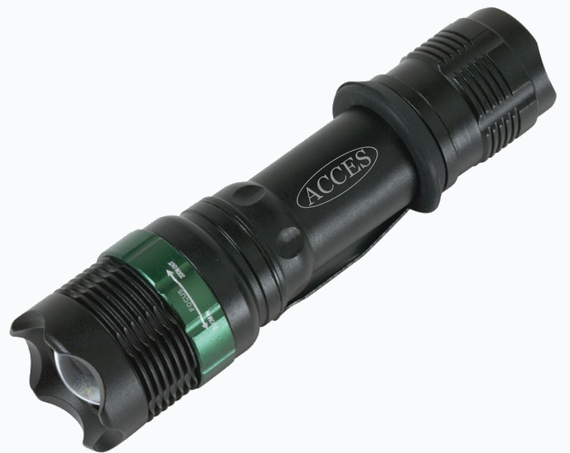 ---
News from our Corporate Members – We have welcomed three new Corporate Members to ACCES since our last Newsletter: Biolantic, Mobia, and Philips. Keep an eye on our upcoming Newsletters for information about new products and training offerings from our Corporate Members.
---
Regards,
Natalie Cormier, MIT
Director of Communications
Atlantic Canada Clinical Engineering Society (ACCES)