ACCES NEWSLETTER – WINTER 2019
In this issue
Need Help Getting to ACCES24?
Now Open: ACCES24 Award Nominations
ACCES Supports Volunteer Mission in Guatemala
ACCES 2019 Bursary Recipients
CE Week 2018 Photo-Contest Winnersts
News from our Members
News from our Corporate Members

---
Need Help Getting to ACCES24?
ACCES is once again able to offer financial assistance to a number of its members that wish to attend the annual ACCES Educational Seminars and Trade Expo. Funding is available to regular ACCES member within Atlantic Canada, under certain conditions. Visit our website to learn more on how to apply. Application deadline is March 31st, 2019.
---
Do You Know an Outstanding Clinical Engineering Professional?
We are calling out to ACCES Members and non-members for nominations to the ACCES Clinical Engineering Professional of the Year Award, handed out yearly at the ACCES Annual Educational Seminars & Trade Expo. Travel expenses, accommodations and conference fees will be covered for the award recipient. You can find more information on the Award at: http://accesociety.org/awards. Nominations need to be submitted through this website. Nominations deadline is March 1st, 2019.
---
ACCES Supports Volunteer Mission in Guatemala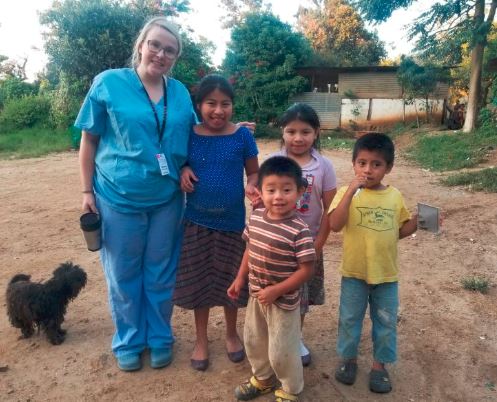 In late October, one of our very own clinical engineering technologists, Felicity Chevron MacKay, went on a special trip: she joined a volunteer task force made up of nurses, physicians, and other healthcare professionals committed to delivering and improving healthcare in Guatemala. ACCES was glad to offer some financial support in the form of a $300 donation for Felicity and the Refugee International volunteer group's mission. Felicity was more than happy to share her story with us once she returned from her mission. You can read her story and see pictures from her trip here.
---
ACCES 2019 Bursary Recipients
ACCES is proud to announce its 2019 bursary recipients: Jack Gillies, son of ACCES member Bob Gillies (New Brunswick); and Cameron Spencer, son of ACCES member Kelly Spencer (Newfoundland). Each recipient will be awarded $500 to help cover the cost of attending postsecondary education institutions in Atlantic Canada.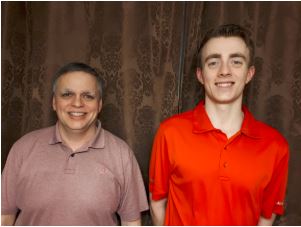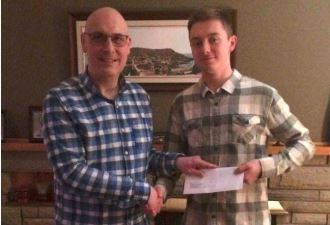 Congratulations, Jack and Cameron, and best of luck in your studies!
---
CE Week 2018 Photo-Contest Winners
The winners from last year's ACCES Clinical Engineering Week (CE Week) photo-contest have finally been revealed on the ACCES website. We were quite surprised with the creativity in this year's submissions – don't believe us? Have a look!

The bar has definitely been raised a few notches with these submissions. We encourage all ACCES members to put on their thinking caps and start thinking of ideas for creative ways to celebrate and promote our profession during this year's upcoming Biomedical and Clinical Engineering Week in May 2019.
---
2019 Membership Drive
With the beginning of a New Year, ACCES is once again ramping up for its yearly Membership Drive. Cost of membership is only $25, and all new and renewed members will receive a one-of-a-kind ACCES-branded item if they purchase or renew before April 30th, 2019. Keep an eye on your emails in the coming months for your personalized Membership Renewal mailing, containing a link to the ACCES membership renewal page with auto-filled information – it only takes 2 minutes to renew!
---
News from our Members
Spotlight and news articles featuring colleagues and fellow ACCES members can be submitted at any time to our Director of Communications
---
News from our Corporate Members

Philips IntelliVue X3
Philips IntelliVue X3 patient monitor is a dual-purpose patient monitor for monitoring critical care patients during transport and at the bedside. IntelliVue X3 provides rugged housing materials tested to withstand infection control cleaning efforts, smartphone-style operation, plus scalable measurement options.
There is always a way to make life better. Discover how at https://www.usa.philips.com/healthcare/product/HC867030/intellivue-x3-patient-monitor
---
Natalie Boudreau
Director of Communications
Atlantic Canada Clinical Engineering Society (ACCES)