ACCES NEWSLETTER – FALL 2018
In this issue
ACCES24 Save The Date
Bursary Applications Now Accepted
Want to be part of the TEAM
Upcoming Educational Sessions
CMBES Membership Discount
News from our Members
News from our Corporate Members
---
ACCES24 Save The Date
Are you looking for an opportunity to network and share best practice with your colleagues across Atlantic Canada? Do you want to keep abreast of the latest technological advances and practices in our profession? Mark your calendars: the 24th anniversary of the ACCES annual Educational Seminars and Trade Expo will take place in Halifax, Nova Scotia, on June 11-14th, 2019.
The conference planning team has already started meeting, and the wheels are in motion for a truly memorable event. For more information, or to join one of the many planning sub-committees, contact Sarah Meades at 902-678-5994 or This email address is being protected from spambots. You need JavaScript enabled to view it..
---
Bursary Applications Now Accepted
Two $500 bursaries will be awarded in January 2019 to ACCES members in good standing and their immediate family. If you or a member of your immediate family is attending a course or program at a postsecondary institution in North America, we highly encourage you to apply before December 15.
These bursaries are awarded annually, and have been created by ACCES in its mission to promote the Clinical Engineering profession within the healthcare community and to support Clinical Engineering professionals working in Atlantic Canada. Please follow this link to download the Bursary Application.
Questions and completed application forms should be forwarded to This email address is being protected from spambots. You need JavaScript enabled to view it..
---
Want to be Part of the TEAM?
The "Temporary Executive Apprenticeship Member" or "TEAM" position encourages members to participate in the growth of ACCES and in building the society with a 6-month term. This will allow you to be involved in several monthly meetings, letting you see how the society operates. At the same time, you will be exposed to some behind-the-scenes experience on how major events, such as the annual conference, are brought together.
If interested or you have further questions, please reach out to our Director of Communications.
We are looking forward to working with you on the ACCES Executive Committee!
---
Upcoming Educational Sessions
The newly appointed Director of Education, Jason Symmonds, has been very busy since his appointment this spring: reaching out to colleagues across Atlantic Canada to form a webinar planning team, and contacting medical equipment vendors and manufacturers to put together a lineup of educational sessions, the first of which is being planned for November. Keep an eye on your email for information on how to register for each of the upcoming webinars.
---
CMBES Membership Discount
Did you know that ACCES members are eligible for preferred rates with CMBES? In 2015, ACCES signed a Memorandum of Understanding with the Canadian Medical and Biological Engineering Society (CMBES), to foster collaboration and communication between our Societies and realize common goals. This agreement allows ACCES members to become members of CMBES with a 50% discount on membership fees. For more information on how you can take advantage of this wonderful offering, contact our Director of Membership.
---
News from our Members
Spotlight and news articles featuring colleagues and fellow ACCES members can be submitted at any time to our Director of Communications
---
News from our Corporate Members

It's time to focus on Cybersecurity!
At the ACCES / CMBES conference in May, Dräger's Scott Bristol, Senior Manager, Product Security presented "Cybersecurity: A Manufacturer's Perspective". If you were not able to attend this talk, please click here to watch the presention.
For more information about Cybesecurity please refer to
https://www.draeger.com/en-us_ca/Hospital/Insights-To-Solutions/Cybersecurity
---

Better patient care with the touch of a finger.
Philips Azurion's easy-to-use, intuitive platform is designed to help you perform procedures more efficiently and consistently. With Azurion, a smooth workflow will quickly become a reality.
There is always a way to make life better.
Discover how at https://www.philips.ca/healthcare/resources/landing/azurion
---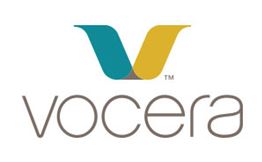 Join Vocera and two clinical informatics leaders from Texas Health Resources as we discuss how to use technology to improve patient care and outcomes.

Join this webinar, hosted by Becker's Hospital Review, to hear how nurse leaders can:
Reduce nurses' cognitive burden by reducing interruptions from technology sources and making it easier for nurses to get the information they need.
Use technology and communication tools to enhance clinical workflow efficiency.
Organize information in ways that help decrease documentation burden, while enabling more effective communication.
Date: October 23rd 1pm ET (10am PT).
Can't make the live webinar? No problem – we can send you the recording. Just register and my team will ensure you get the recording link.

Panelists:
Mary Beth Mitchell, MSN, RN, BC, CPHIMS, Chief Nursing Informatics Officer, Texas Health Resources
Jon Padden, DNP, APRN, BC, CPHIMS, Nursing Informatics Specialist, Texas Health Resources
Rhonda Collins, DNP, RN, Chief Nursing Officer, Vocera Communications

---
Natalie Boudreau
Director of Communications
Atlantic Canada Clinical Engineering Society (ACCES)