ACCES NEWSLETTER – SUMMER 2018
In this issue
Want to be Part of the TEAM?
ACCES23/CMBES41 Joint Conference Recap
ACCES AGM & Executives
2018 Award Recipient David Hancock
Donation to PEI Hospital
CMBES Membership Discount
News from our Members
News from our Corporate Members
---
Want to be Part of the TEAM?
ACCES is excited to announce the creation of a new position within the Executive Committee: the "Temporary Executive Apprenticeship Member" or "TEAM" position encourages members to participate in the growth of ACCES and in building the society.
We know that taking on the role as an ACCES executive member can be challenging and seems daunting, but the new TEAM position will allow you to experience this with no long-term commitment.
A 6-month term will allow you to be involved in several monthly meetings, letting you see how the society operates. At the same time, you will be exposed to some behind-the-scenes experience on how major events, such as the annual conference, are brought together.
The ACCES Executives will make this experience easy for you: we won't ask you to put your name on the line or vote when it comes to decision-making and you won't be assigned any tasks.
We do want you to be part of the discussions and really hope that you can use this experience as a take-away to encourage you to be part of other committees within your healthcare area. Sometimes, you just need to see what is involved before you start raising your hand for other like duties.
If interested or you have further questions, please reach out to our Director of Communications.
We are looking forward to working with you on the ACCES Executive Committee!
---
ACCES23/CMBEC41 Joint Conference Recap

For the 23nd anniversary of its annual Educational Seminars and Trade Expo, the Atlantic Canada Clinical Engineering Society (ACCES) partnered with the Canadian Medical and Biological Engineering Society (CMBES) to create the ACCES23/CMBEC41 Joint conference, which took place in Charlottetown, Prince Edward Island, on May 8-11th, 2018.
The sheer number of vendors, which exceeded capacity of the conference room, and the overall quality of educational offerings – which included a presentation from a world-renown guest speaker within the clinical/biomedical engineering community: Binseng Wang, ScD – made this event a huge success. Click here for a summary and pictures of this successful event.
---
ACCES AGM & Executives
At the 2018 ACCES Annual General Meeting (AGM), which took place during the ACCES23/CMBEC41 Joint Conference, four ACCES Executive Director Positions were open for nominations: President, Secretariat, Director of Education and Director at Large. After the Directors presented their year-end reports, the floor was opened for nominations, and we are pleased to present your new Board of Directors, with some returning Directors and a newly appointed Director of Education:
| | |
| --- | --- |
| Brett Fraser | President |
| Jason Symmonds | Director of Education |
| Gary Slaunwhite | Director of Membership |
| Brendon McKenna | Secretariat |
| Dave Melnick | Director of Finance |
| Natalie Boudreau | Director of Communications |
| John Inch | Director at Large |
| Peter Butt | Director at Large |
| Joel McEvoy | Director at Large |
---
2018 Award Recipient
On the evening of May 10th, during the banquet dinner for the 2018 Joint ACCES/CMBEC Annual Educational Seminar and Trade Expo, a clinical engineering professional from Atlantic Canada, David Hancock, was recognised for having distinguished himself through his hard work, exceptional service, technical skills, and dedication to the clinical engineering profession. Read on to find out why we feel David is worthy of accepting the 2018 ACCES Clinical Engineering Professional of the Year award.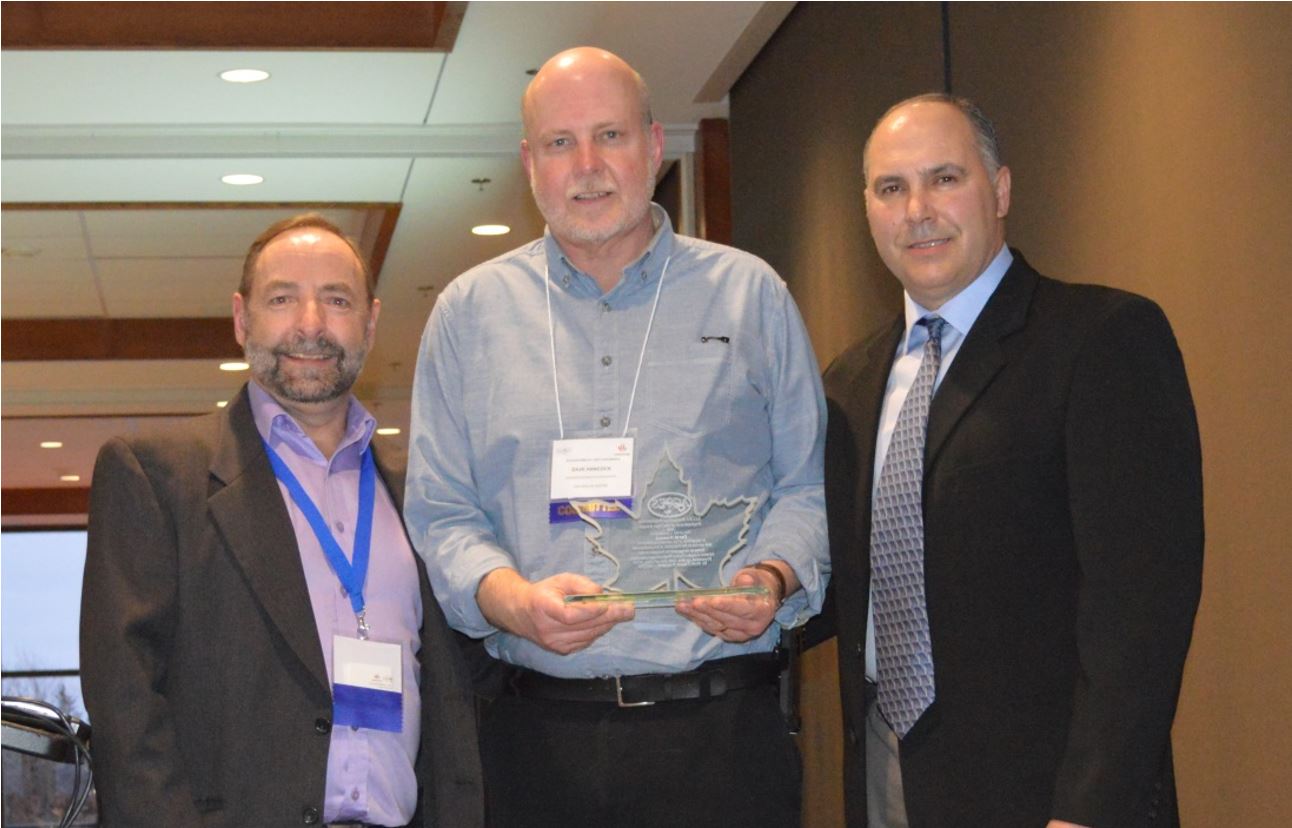 Gary Slaunwhite, ACCES Director of Membership; Dave Hancock, recipient of the 2018 ACCES Clinical Engineering Professional of the Year award; and Brett Fraser, ACCES President
---
Donation to PEI Hospital
Each year, as part of the ACCES Educational Seminars and Trade Expo, fundraising activities are held during social & networking sessions. Funds raised during these sessions are donated to local hospital foundations throughout Atlantic Canada. This year, the fundraising event received an unprecedented level of support: the ACCES23/CMBEC41 Joint Conference planning committee was able to raise funds for the Queen Elizabeth Hospital (QEH) Foundation in the amount of $2,366! Read more…
---
CMBES Membership Discount
Did you know that ACCES members are eligible for preferred rates with CMBES? In 2015, ACCES signed a Memorandum of Understanding with the Canadian Medical and Biological Engineering Society (CMBES), to foster collaboration and communication between our Societies and realize common goals. This agreement allows ACCES members to become members of CMBES with a 50% discount on membership fees. For more information on how you can take advantage of this wonderful offering, contact our Director of Membership.
---
News from our Members
Spotlight and news articles featuring colleagues and fellow ACCES members can be submitted at any time to our Director of Communications
---
News from our Corporate Members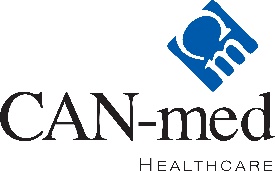 Superior performance of Genano Technology® is based on a patented method for purification, which captures particles down to nanosize, eliminates microbes, and removes gases and odours.
Genano Technology can remove particles down to nanometre size (1 nanometre = 0.001 micrometres = 1 millionth of a millimetre). The powerful voltage field inside the unit eliminates microbes, such as viruses, bacteria, moulds and yeast. In addition, Genano units are equipped with an effective active carbon collector which removes gases, fumes and odours.
Mobile Genano units have an automatic washing function which reduces the need for maintenance and keeps the cleaning efficiency high at all times.
Due to the advanced technology and strong construction of the units, the purification efficiency of Genano stays high – from year to year. All Genano units are designed and manufactured in EU.
The purification efficiency of Genano units has been verified by several research institutes and universities.
Research results available at:
https://www.youtube.com/watch?v=MTOeT6SYYdM&sns=em
For a free trial contact your CAN-med Healthcare representative or call 902 455-4649
---
Draeger Introduces RMA Status notifications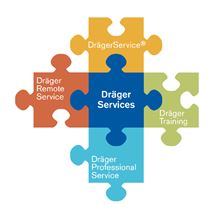 Draeger is pleased to announce that we are introducing automated RMA Status notifications for devices which are sent to our Canadian service centre for repair or calibration.
What does this mean for you?
When you contact us to send your device for service, you will receive an email with the RMA number and a QR code.
Please print and include this document with your shipment.
When the device is received at the Service Centre, and at defined stages of the service process, the QR code will be scanned and you will receive automated emails as your device moves through the service department.
For further information about Draeger's services, please refer to our website.
---

Bring your team's medical expertise with you. Anytime, anywhere.
Philips Lumify powered by Reacts technology: the ­first ever integrated tele-ultrasound. Our latest ultraportable ultrasound solution lets users connect and collaborate in real time, thanks to two-way video and audio and live ultrasound streaming.
There's always a way to make life better. Discover how at http://www.philips.ca/sites/healthcare/lumify.
---

Ease the work of nurses, doctors, and everyone who delivers care. Vocera solutions integrate patient information with your workflow and make it easier to communicate, collaborate, and make informed decisions quickly.
The Vocera difference:
System Interoperability: Our platform interfaces with the majority of clinical and operational systems used in hospitals today – more than 140 in all.
Alarm management:

Our alarm management solution can determine the best caregiver to receive alert and alarm notifications based on rules you help define. This workflow intelligence helps ensure that the right clinician receives only prioritized, actionable notifications accompanied by relevant context, while non-actionable notifications are filtered out.

Unmatched clinical expertise:

Our nurses design consistent, accurate clinical workflows as part of the largest, most experienced professional services team in the industry.

Flexibility for your work:

Users choose the right device for their role: hands-free Vocera Badge, iOS or Android smartphones, VoIP devices, or desktop console.

Defense-grade security:

The security credentials we've earned from the military and industry are unsurpassed.

Scalable for your enterprise:

Vocera (NYSE: VCRA) is publicly traded with the resources and fortitude to help ensure your success with our solutions over the long term.

Bold, international community:

We invite you to join us in the movement to strengthen quality and safety, elevate patient-centered care, and improve efficiencies while fostering caregiver resiliency.
For more information contact Shelly Bond, Senior Area Sales Manager O 416.323.4427 M 647.241.5072 email This email address is being protected from spambots. You need JavaScript enabled to view it., or visit us at www.vocera.com
---
Natalie Boudreau
Director of Communications
Atlantic Canada Clinical Engineering Society (ACCES)