ACCES NEWSLETTER – SUMMER 2017
---
Message from our president
Dear ACCES Community,
It is finally nice to see that summer has arrived to the Atlantic Provinces, bringing with it the nicer weather, which we all deserve. Especially deserving are those individuals who participated in hosting ACCES22 this year in Moncton.
Each year, this event just grows and grows, and builds off past years to improve in quality. I have heard a lot of positive feedback from both the delegates and the vendors. The only negative comment that I have heard was that the education streams were so well prepared that delegates had a difficult time choosing which concurrent stream to attend.
I also had the chance to represent Service New Brunswick this year in Winnipeg at CMBEC40. Being able to attend this event for the first time gave me an opportunity to experience another Canadian Clinical Engineering conference. With both ACCES22 and CMBEC40 having been such great conferences, I am very excited to see how outstanding next years' combined ACCES/CMBES conference, being held in Charlottetown PEI, will be.
Enjoy your summer and have a great vacation time with you family.
Brett FraserPresidentAtlantic Canada Clinical Engineering Society (ACCES)
---
2017 ACCES Award Recipient
On the evening of May 18th, during the banquet dinner for the 2017 ACCES Annual Educational Seminar and Trade Expo, a clinical engineering professional from Atlantic Canada, Mark Ryan, was recognised as the ACCES 2017 Clinical Engineering Professional of the Year for having distinguished himself through his hard work, exceptional service, technical skills, and dedication to the clinical engineering profession. Click here to read the full article on our website and to learn more about Mark's achievement.
---
ACCES 22 Educational Sessions and trade expo
This year marked the 22nd anniversary of an annual event that brings together clinical engineering professionals and key healthcare technology players in Atlantic Canada: the Atlantic Canada Clinical Engineering Educational Seminars and Trade Expo. Over 120 delegates, vendors, and speakers were present for this event in Moncton, New Brunswick, from May 17-19, 2017. With over 30 educational sessions, two keynote speakers, a lunch and learn, over 35 booths from medical equipment vendors, and awards ceremony, and social events and fundraisers, this year's organizing committee definitely raised the bar. Click here to visit our website for pictures and a summary of the event.
---
New Education Committee
The ACCES board of directors recently held their Annual General Meeting, which took place on Thursday, May 18th 2017, in Moncton, New Brunswick. The floor was opened for nominations to the vacant Director of Education position, but none were received. However, after a few members showed interest in lending a hand, an Education Committee was formed. The Education Committee has since met, and together they have laid the groundwork for a series of educational offerings through online webinars based on speaker sessions from ACCES22. Expect emails to be sent to the ACCES distribution list as soon as webinars are scheduled and available. Coming soon!
---
News from our Members
The ACCES Executives would like to recognize and congratulate one of our members, Peter Butt, Regional Manager of Biomedical Engineering Services at Western Health in Newfoundland and Director at Large for ACCES, on receiving his Bachelor of Technology - Health Science Technology Option Degree from Memorial University on May 18th. Congratulations!
(Reminder: spotlight and news articles featuring colleagues and fellow ACCES members can be submitted at any time to our Director of Communications)
---
Clinical Engineering in NB Recognized for Innovation
Service New Brunswick's Clinical Engineering branch was recently recognized as a finalist for ECRI Institute's 11th annual Health Devices Achievement Award. Clinical Engineering utilized a concept called critical percentage to better improve completion rates of inspection and preventative maintenance (IPM) on medical devices throughout the province. Click here to learn more.
---
Interest for ACCES/CMBES 2018 Committees
The organizing committee for the ACCES/CMBES Educational Seminars and Trade Expo, which will take place in Charlottetown PEI in May 2018, is currently looking for Clinical and Biomedical Engineering professionals interested in getting involved with one of the following organizing committees:
Exhibits and Sponsorship Committee
Local Arrangements (Entertainment)
Award Committee
Publicity Committee
Clinical Engineering Program
Industry Innovation Program
If you or someone you know may be interested in getting involved, please contact the Organizing committee chair, Brent McKinnon, or the ACCES President, Brett Fraser.
---
News from our Corporate Members

Critical Information In The Palm of Your Hand
Effective communication ensures staff mobility and provides the level of patient care required in leading healthcare facilities. By optimizing workflow between patient and clinician, Ascom solutions help enhance patient satisfaction and boost caregiver productivity. The new Ascom Myco 2™ looks like a smartphone, but is really the control hub for our powerful, comprehensive healthcare platform.
- Seamlessly connects users with colleagues, patients, labs, pharmacies, porters, cleaners, and other medical devices such as patient monitors and nurse call systems
- Merges data from multiple sources and displays it as meaningful information to help frontline staff make the best decisions on the move
- Enables collaboration by removing workflow bottlenecks, and sends reports to administrative and analytical systems.
We Want to Be Your Technology Partner
To learn how our mobility, software and nurse call solutions help achieve performance goals, call 877-71ASCOM or visit www.ascom.com
---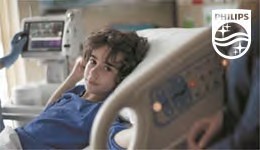 Keep watch and intervene early
Philips IntelliVue Guardian Solution with Early Warning Scoring is a customizable patient monitoring system combining software,clinical decision support algorithms and mobile connectivity to help you identify the right patient at the right time for early, effective intervention.
Discoverhow at www.philips.ca/early-warning-scoring
---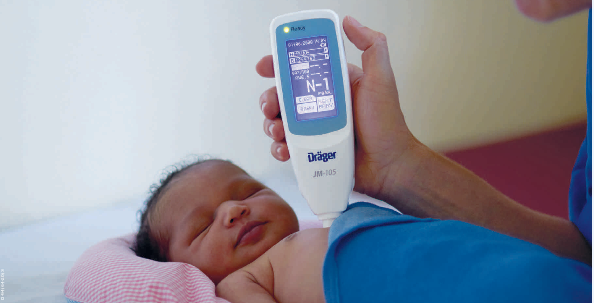 Introducing our New Preventive Maintenance Contract* for Your Jaundice Meters!
We are pleased to offer calibration service in Mississauga, one of two Dräger calibration centres in North America. Sign up for our Preventive Maintenance contract for your Dräger Jaundice Meter JM-103/105 and enjoy these benefits:
Peak performance with annual calibration and battery replacement every 2 years, as recommended
Fixed contract price, which costs less than non-contract maintenance
Automatic notification when calibration is due
Free loaner, if needed
Calibration certificate for each device
Free shipping**
48-hour turnaround***
When was your jaundice meter last calibrated? Make it easy on yourself – and your budget!
Click here to learn more about the program.
*Preventive Maintenance contracts for jaundice meters must be signed in 2-year increments.
**Dräger will provide prepaid FedEx waybills for shipping of the device and return of loaner to Dräger. If you use another shipping method, Dräger will not cover the cost.
***48-hour turnaround is from receipt at the Dräger dock to shipping from the Dräger dock, excluding weekends and Ontario statutory holidays. In exceptional circumstances, 48-hour turnaround may not be possible.

---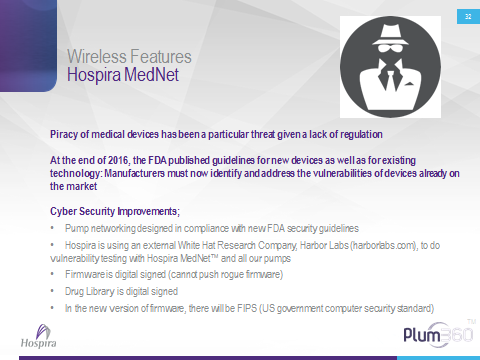 ---
Natalie Cormier, MITDirector of CommunicationsAtlantic Canada Clinical Engineering Society (ACCES)