ACCES NEWSLETTER – WINTER 2020
In this issue
President's Letter
Director of Communications Vacancy
ACCES25 Keynote Speaker - Paul Huschilt
Need Help Getting to ACCES25?
Do You Know an Outstanding Clinical Engineering Professional?
CE Week Photo Contest Winners
2020 Membership Drive
News from our Members
News from our Corporate Members
---
Registration for the ACCES25 Conference is now open for Exhibitors and Delegates.
Click on the image below to reach the registration page.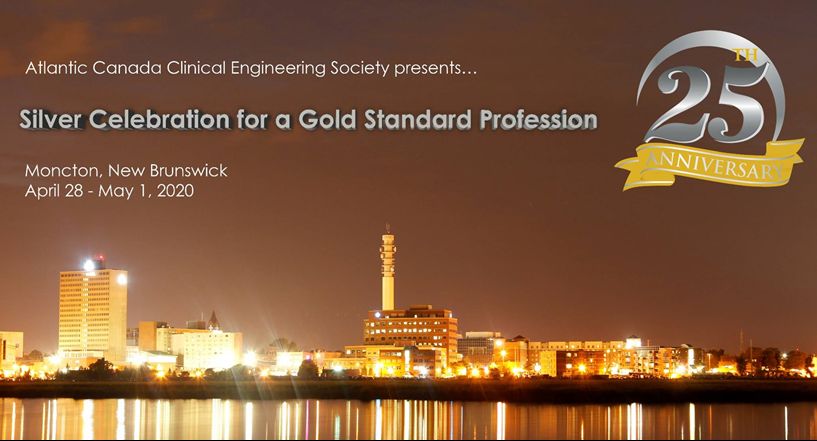 ---
President's Message
Here we are already in the 2nd month of 2020 and both the ACCES Executive team and the ACCES25 planning committee are extremely busy planning this year's upcoming events.
The ACCES Executive team is excited once again to offer bursary opportunities to our members and their immediate family. This will be the third year of offering two $500 bursaries, last year we were happy to award both.
Preparation is well underway for this year's milestone Education Seminar and Trade Expo as we arrive at our 25th anniversary. During this event we will be honouring your nomination for "Clinical Engineering Professional of the Year" as well as "Professional Lifetime Achievement Award" and look forward to receiving your nominations.
We also recognize the struggle for delegates to attend ACCES25 as unfortunately not all individuals can be fully sponsored by their organization. As in past years we've offered financial assistance to help our delegates, this year will be the same, but we have doubled the funding to help as many ACCES members that we can. To ensure fairness, Marwan Abouelela has created a scoring system that takes all factors into account no matter if you're new to the Clinical Engineering profession or a veteran. I encourage that you apply.
As part of ACCES25 we will be unveiling a new ACCES Banner to be displayed throughout Atlantic Canada. The competition is well underway, and the selection committee is currently refining the nine submissions to one.
Once again, the ACCES25 planning committee, chaired by Natalie Boudreau, is hard at work making this a memorable event. The education sessions have all been selected, the vendor hall is 90% full, and the social events have all been planned…and still with over two months to go. I want to recognize that this take a lot of time and effort and the team is doing a great job. I am looking forward to this year's event and strongly encourage you to attend. There will be a few extras to commemorate this silver event, but I won't give all the surprises away. The delegate registration site is active so sign up earlier to be eligible for the "early bird" draw.
Finally, are ACCES membership drive will be starting shortly. So, keep and eye on your emails for that notification to soon arrive.

Brett Fraser
President, Atlantic Canada Clinical Engineering Society
---
Director of Communications Vacancy
Have you ever wanted to expand your professional horizons and looking for opportunities that could help open new doors. We may just have that opportunity.
The ACCES Executive Team is seeking such an individual to work on our team as the Director of Communications. This role will require you to collaborate with a team of volunteers from across Atlantic Canada dedicated to supporting the Clinical Engineering professionals within our region. We strive to meet our mission to develop and promote opportunities for continuing education, personal growth, sharing of experience, adoption of standards of practice, and certification.
As the Director of Communications, you will ensure that the ACCES community is kept well informed of upcoming events and initiatives though periodic notifications and quarterly news letters. Our Executive meeting are held monthly and conducted virtually with outcomes on how we can fulfill our mission statement and grow the Clinical Engineering community.
If you would like to find out more, please contact Brett Fraser at This email address is being protected from spambots. You need JavaScript enabled to view it.
We are looking forward to hearing from you and having the opportunity to work with you to grow in this position.
---
ACCES25 Keynote Speaker - Paul Huschilt
Humour! Paul Huschilt's Outlandishly Fun Program for Resilience & Workplace Wellness
As Clinical/Biomedical Engineering professionals, we face urgent demands, responsibilities and pressures. Paul's Fun Program gives us time to step away from all of that, and focus on strategies for our own well-being.
Humour! Paul Huschilt's Outlandishly Fun Program for Resilience & Workplace Wellness
As Clinical/Biomedical Engineering professionals, we face urgent demands, responsibilities and pressures. Paul's Fun Program gives us time to step away from all of that, and focus on strategies for our own well-being. Paul Huschilt, Professional Speaker, and Humour and Wellness Expert will make us laugh and re-think our relationship with stress. He will share his techniques on how to get the most out of life, deal with change, and laugh at just about anything.
Bio: PAUL HUSCHILT, HoF
A Professional Speaker and an Actor and a Satirizer rolled into an unusual ball of corporate messaging and humour. And now, a member of the Canadian Speaking Hall of Fame. Described by many as indescribable, he's one of the most unique voices in the speaking industry. Paul presents with energy, passion, and fun.
Paul holds a Masters Degree in Arts Management from Carnegie Mellon University, 10 years' experience in an insurance company, and training in Career Counselling and Adult Education. He has a BFA in acting from the University of Windsor, and has sung with the Canadian Opera Company.
Paul works across Canada, the United States, Europe, and right around the globe to Australia, New Zealand and Japan. He performs in English, French, and occasionally in Japanese. Please visit www.paulhuschilt.com for more information.
---
Need Help Getting to ACCES25?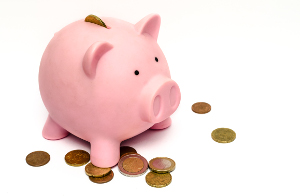 ACCES is once again able to offer financial assistance to several of our members that wish to attend the annual ACCES Educational Seminars and Trade Expo being held in Moncton, New Brunswick.
Funding is available to regular ACCES member within Atlantic Canada, under certain conditions. Visit our website to learn more on how to apply. Application deadline is March 31st, 2020.
---
Do You Know an Outstanding Clinical Engineering Professional?
We are calling out to ACCES members and non-members for nominations for the 2020 "ACCES Clinical Engineering Professional of the Year Award", handed out annually at the ACCES Annual Educational Seminars & Trade Expo.
This is also the opportunity to recognize that individual that has put a large part of their career into the profession through nomination as "The Clinical Engineering Professional Lifetime Achievement Award".
Travel expenses, accommodations and conference fees will be covered for the award recipient. You can find more information on our Awards details page. Nominations need to be submitted through this website. We have extended to nominations deadline for this year to March 15th, 2020.
---
CE Week Photo Contest Winners
Clinical Engineering departments across Atlantic Canada celebrated the National Biomedical and Clinical Engineering Week last year from May 19-25. As part of the celebrations, ACCES launched its annual photo-contest to registered members.
The criteria were simple: snap a picture of Clinical Engineering week activities or celebrations – with the ACCES logo visible in the photo. We are always very surprised with the creativity, smiles, and cakes in this year's submissions. In the end, the judges were finally able to agree on three winning submissions ...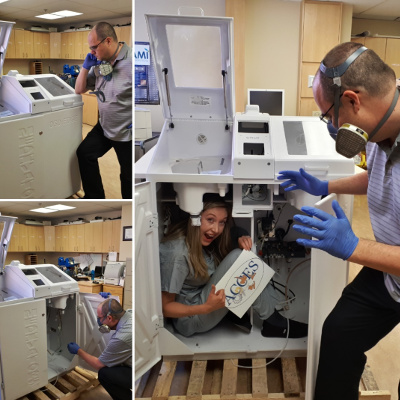 Service New Brunswick, Moncton Hospital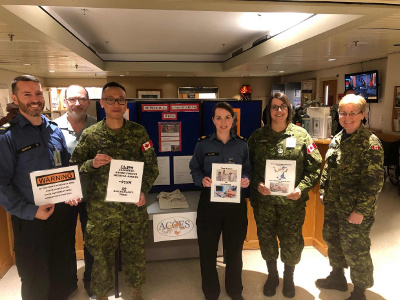 Canadian Forces Health Services Centre Halifax– Stadacona Facility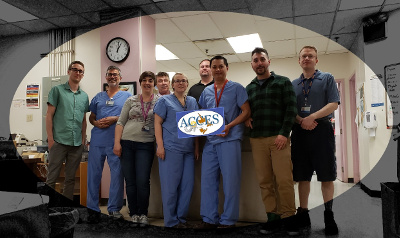 Nova Scotia Health Association – Victoria General Hospital
 Each department will receive a $200 cheque from ACCES to be used for Clinical Engineering Week activities in May 2020. Many thanks to all who participated in the 2019 photo contest. It is nice to see Clinical Engineering professionals proudly displaying their achievements and contributions to healthcare!
---
2020 Membership Drive
With the beginning of a New Year, ACCES is once again ramping up for its yearly Membership Drive. Cost of membership is only $25, and all new and renewed members will receive a one-of-a-kind ACCES-branded items if they purchase or renew before April 30th, 2020. Keep an eye on your emails in the coming months for your personalized Membership Renewal mailing, containing a link to the ACCES membership renewal page with auto-filled information – it only takes 2 minutes to renew! Alternatively you can also login the ACCES website and renew your membership anytime at your convenience via the Member's Corner.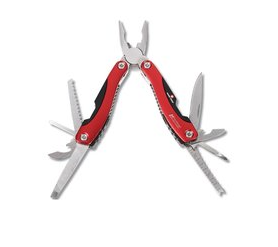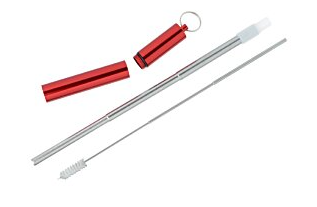 ---
News from our Members
Spotlight Winter 2020 - Jontaylor Estey
Working as a Clinical Engineering Technologist at the Saint John Regional Hospital (SJRH), Jontaylor Estey is one of those people who seems to always have multiple projects on the go. In his own words: "I try to lead quite an eventful life, and the story keeps unravelling…"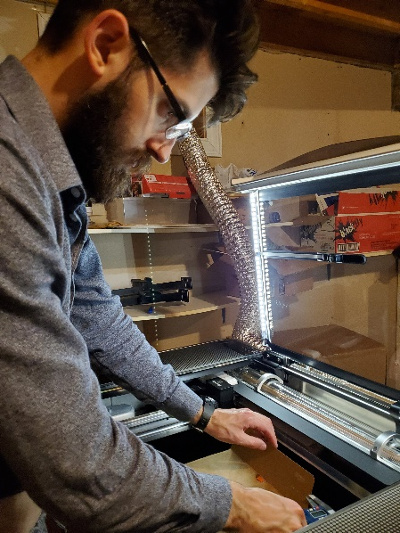 Jontaylor may not have always been as purposeful in his work as he is today: when he finished high school, he didn't really know where to go next. He decided to take some time off from school and eventually realized that working at McDonald's, lending his voice as a Cruiser Kid covering community events for a local radio station, and answering phones in a call center were not his idea of a long-term career plan. Jontaylor put some serious thought into furthering his education. It was his parents that guided him towards the Electronics Engineering Technology program at NBCC by suggesting he turn a hobby into a career. Jontaylor had always been known to seek out electronic devices and take them apart.
When asked if he always envisioned working in a hospital, he admitted to not even knowing about Clinical Engineering until he applied for his co-op work term in the first year of his program. Facing a few options, he chose a work term at SJRH, as it seemed to contain more of the elements he liked within his program: in-depth, hands-on work with electronic circuits and systems. Although, when thinking back on his choice, it makes sense to him as he remembers spending a lot of time at the hospital as a kid, when his dad - a paramedic - was stationed at SJRH.
Jontaylor joined the Clinical Engineering team in Saint John full-time when the Emergency Department within the hospital opened-up in its new wing. Over the next 8 years, Jontaylor worked his way up from supporting general medical devices to now specializing in support of physiological monitoring systems and networked medical devices, as well as medical equipment found in Clinics and in the Cardiac Catheterization Lab (a.k.a. Cath Lab).
"I love my job most days, as it is really rewarding work… but there are always those hard fires to fight which really test your ability to work under pressure" admits Jontaylor, as he reflects on his career. "An example of this would be when there is a patient on the table in the Cath Lab, and the doctor can't see the hemodynamics on the screen. As a Clinical Engineering Technologist, you need to correct the problem in real-time so that the procedure can continue. You also need to make recommendations to prevent recurrence in the future: whether it be the purchase of a new device, a repair, etc."
For Jontaylor, the hard moments of being a Clinical Engineering Technologist are balanced out by the sense of pride in a job well done: "You can be working on a hospital renovation project from the beginning, verifying and validating electrical circuits and conduit runs. The project continues, and you are installing, interfacing and testing medical equipment. When the project finally ends, and clinicians and the public start using that area, you know the impact your role had in making that happen."
Outside of his day job, Jontaylor is a member of Canada's Army Reserve, a part-time force that provides local engagement and is predominantly reserved for domestic operations. Jontaylor did his basic training back in 2010, which ended his co-op work term at SJRH earlier than planned. He works Thursday evenings and 1 weekend per month, currently as a Command Post Sergeant for the 37 Signal Regiment – running the command post to ensure communications between senior leadership and their deployed troops. "I'm kind-of like a mailman, a switchboard attendant, and an IT professional all mixed together; I don't know of any role like that in normal, everyday careers."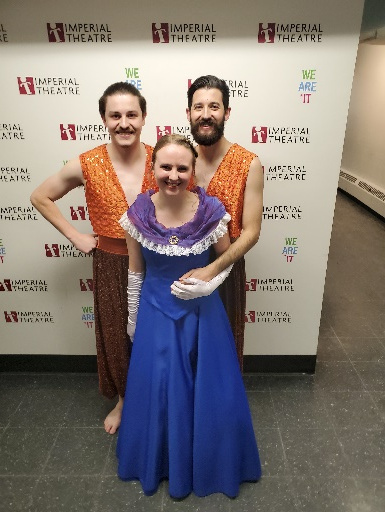 When asked about his best moment in the military, Jontaylor reflected to his Junior Leadership course. There is a portion of the course which is intended to simulate wartime: participants must live in the woods for 8 days as a platoon. They are supplied with water and food, and not much else. They must establish a hide – an area in the woods where people set-up their individual sleeping arrangements – and post sentries to protect the individuals operating out of that area. The participants need to plan orders, go out on patrol, set-up vehicle checkpoints, and look out for themselves and their comrades. "All of us were members of the Reserve Forces, and not one of us failed out of that portion of the course. It was impressive to see how people suffering in commonality, through lack of sleep and the absence of usual commodities, can band together to do whatever task has been issued to them."
You would think a full-time job in Clinical Engineering and part-time military work wouldn't leave much time for Jontaylor to pursue other hobbies, but he somehow finds the time to fit them in. During the summer, he is part of the live theatre group KV Players, who recently put on two shows at the Kennebecasis Valley High School: Newies and Jesus Christ Superstar. Around Christmas, Jontaylor performs in a ballet troupe, entertaining crowds with the Rothesay Ballet School's production of The Nutcracker. You could say that the performance bug is well established in his family, as recently he was able to dance alongside his wife in Act 1 of The Nutcracker and his brother in Act 2. Finally, if that wasn't enough, Jontaylor recently purchased a laser cutter and he is toying with that new hobby on-the-side.
Jontaylor has also found the time to join the ACCES executive team in the TEAM position. We value his insight and fresh view of the profession and look forward to working with him in the future.
---
News from our Corporate Members
 Philips

Philips Pandemic Supplies
Philips offers a wide range of medical consumables and sensors as well as respiratory care supplies including SpO2, capnography, NIV masks, to name a few. This allows your facility to standardize on one vendor for most of their single-patient-use patient monitoring and NIV supplies, making it easier to manage your disaster preparedness plan. Philips Single-patient use supplies are designed and validated to work with Philips patient monitors and ventilators, helping to ensure that your devices work optimally in the event of an emergency.
Affordable options that enhance patient care
Flexibility to care for your patients, and your budget
Disposable sensors that last
A lasting solution for your most fragile patients
Click here to discover more
For more information, you may call 1-800-567-1080 or send email to This email address is being protected from spambots. You need JavaScript enabled to view it.
Devices advertised in the link may not be licensed in accordance with Canadian Law.
---
Dräger
Introducing BiliLux, the newest addition to our jaundice management family!
The BiliLux is a compact and lightweight LED phototherapy light system for the treatment of neonatal jaundice. It provides superior phototherapy performance, individualised therapy with electronic documentation capabilities and the flexibility for seamless integration into practically every workplace​The optional BiliLux Radiometer is easy to use and provides instant irradiance measurements.
Dräger is running a promotion on the BiliLux until June 30, 2020. For further information, please click here.
At Dräger, service and support continues long after you purchase your device. Whether you opt for a maintenance contract or maintain medical equipment yourself, our flexible service and training solutions ensure your devices are maintained to the highest standards and perform optimally through their lifetime.  
Coming soon! We will be introducing our first web-based Technical Training course for the BiliLux and Radiometer.
For the latest Technical Training Catalogue, please visit Service and Training on our website.