---

---
ACCES NEWSLETTER – Summer 2023
In this issue
President's Message
Conference Recap
New Executive Members
Treasurer Vacancy
Digital Marketing Sub Committee Call for Interest
Lifetime Achievement Award
News from our Members
News from our Corporate Members
---
President's Message
July 2023
As your newly elected President of ACCES I'd like to welcome you to our Summer 2023 newsletter. I'd like to thank our Communications Director, David Gillis, for his efforts in putting it together. I hope you enjoy the read.
Well, here we are at the start of our summer season - my how time flies. We just had our 25th Annual Atlantic Canada Clinical Engineering Society's Educational Seminar and Trade Show in Moncton in early May and it seems like it was yesterday. If you were able to attend, you would have to agree it was a tremendous success as the New Brunswick Committee did a fantastic job. If you were unable to attend hopefully you can attend ACCES26 next year in Halifax. We will soon be assembling a conference committee and put plans in place for it. Stay tuned for future ACCES correspondences for a date and venue for that one.
As you will see further on in our newsletter, our ACCES membership elected a few new members to our Board of Directors during the AGM held at the May conference. I would like to welcome them to our Board, and together with our returning Directors, I feel we have a great team that will work hard in serving our ACCES members the best we can. At the same time, I would also like to thank three directors who recently resigned from the board: Brett Fraser (Past President), Joel McEvoy (past Member-at-Large), and Dave Melnick ( past Treasurer) for their dedication and commitment to ACCES. We wish them every success in their future endeavors.
In closing I hope everyone will have a pleasant summer and take vacation time to enjoy it with family and friends. I look forward to corresponding with you in our next ACCES newsletter in the Fall.
Gary Slaunwhite
President - Atlantic Canada Clinical Engineering Society
---
Conference Recap
May 9-12, 2023 – Delta Beausejour Moncton
The ACCES conference, held from May 9-12 in Moncton, NB, was a resounding success, leaving us on the ACCES executive committee feeling immensely grateful. The conference brought together professionals from various fields and provided a platform for insightful discussions, engaging presentations, and valuable networking opportunities.
Over the course of the conference, attendees had the opportunity to participate in a wide range of sessions and workshops, covering topics such as career development, industry trends, and innovative strategies for success. The speakers brought their expertise and shared practical knowledge, leaving the audience inspired and motivated to make a positive impact in their respective fields.
We would like to express our deepest gratitude to all the attendees, speakers, the vendors, and corporate sponsors who helped make it possible. Special thanks to the planning committee, headed by Eric Babineau and Natalie Boudreau, and also to Sarah Connell, our conference planner, for their tireless efforts in organizing a fantastic event. Their tireless effort was a key reason for such a successful conference and their presence and active participation played a pivotal role in creating an enriching and collaborative environment.
As we reflect on the accomplishments of this year's conference, we are excited to announce that next year's ACCES conference will be held in Halifax, NS. We eagerly anticipate building on the momentum of this year's event and delivering an even more remarkable experience for our attendees. Halifax, with its vibrant community and thriving l scene, is the perfect backdrop for our gathering. We are confident that the conference will continue to be a premier platform for learning, networking, and discovering new opportunities.
In conclusion, the ACCES conference held in Moncton, NB, was a tremendous success. We extend our heartfelt appreciation to everyone who contributed to its triumph, from the attendees who actively participated to the speakers who shared their expertise. With great excitement, we now look forward to next year's conference in Halifax, NS, where we will once again come together to inspire, connect, and create lasting impact in our professional journeys.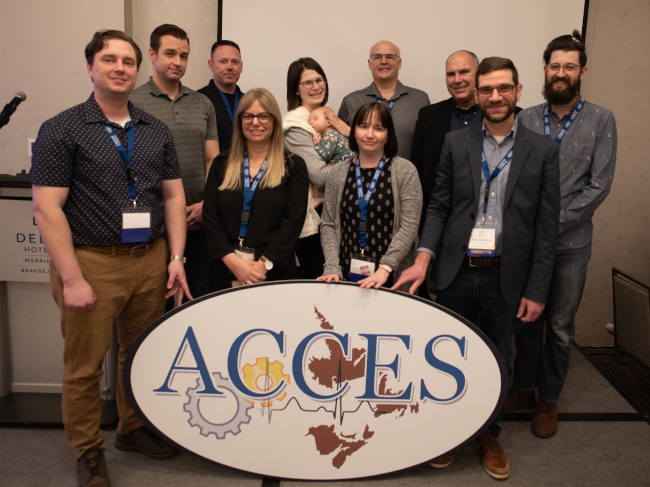 ---
New Executive Members
We are thrilled to introduce the newest additions to the ACCES executive team, who will play a vital role in shaping the future of our organization. Join us in welcoming Michael Barton as a Member at Large, Michael Jeffrey as the Director of Membership, and Cory Mulvina as another Member at Large. Each of them brings unique skills, expertise, and a passion for advancing the field of biomedical engineering.
At the same time, we extend our heartfelt gratitude to the esteemed members who have stepped down from their positions, Brett Fraser, our former president, Joel McEvoy, Member at Large, and Dave Melnick, our former treasurer. Their remarkable leadership, dedication, and countless contributions have greatly contributed to the success of ACCES, and we sincerely thank them for their invaluable service.
Lastly, we would like to extend a warm welcome to our new ACCES President, Gary Slaunwhite. With his extensive knowledge and experience in the field, we are confident that Gary will provide exceptional guidance and steer ACCES towards new heights of success.
Together, with the expertise and dedication of our executive team, we look forward to advancing the field of biomedical engineering, supporting our members, and fostering collaboration and innovation in the years to come.
---
Treasurer Vacancy
ACCES is delighted to announce an opening for the position of Treasurer within our Executive Team. As Treasurer, you will play a vital role in overseeing our financial operations, ensuring the long-term stability and growth of ACCES.
This is an incredible opportunity to contribute to the advancement of the field of clinical engineering while furthering your own professional development. Working closely with the executive team, you will manage the financial affairs of ACCES, including budgeting, financial reporting, and expense management. We are seeking a dynamic individual with strong financial management skills and a passion for detail and accuracy. If you are ready to make a significant impact as Treasurer of ACCES, we invite you to email our president Gary Slaunwhite and a brief statement of interest to This email address is being protected from spambots. You need JavaScript enabled to view it. Don't miss this opportunity to join our passionate team and contribute to the success of ACCES!
---
Digital Marketing Sub Committee Call for Interest
Attention ACCES members! We're excited to announce the launch of our brand new Digital Marketing Subcommittee. Are you passionate about leveraging the power of digital platforms to elevate our organization's reach and impact? Join our committee and be at the forefront of driving our digital marketing initiatives.
As a member of the Digital Marketing Subcommittee, you'll have the opportunity to contribute your expertise, collaborate with like-minded professionals, and shape ACCES's online presence.
Together, we'll develop innovative strategies to enhance ACCES's visibility, engage with our community, and promote our mission to a broader audience. Join us as we harness the potential of digital marketing to propel ACCES forward.
Don't miss out on this exciting opportunity to make a significant impact within our organization. Sign up for the Digital Marketing Subcommittee today and be part of a dynamic team that will shape the future of ACCES. Together, let's unlock the power of digital marketing and drive ACCES to new heights!
To join the Digital Marketing Subcommittee, simply reach out to our committee coordinator, David Gillis, at This email address is being protected from spambots. You need JavaScript enabled to view it.. We can't wait to have you on board!
---
2023 Award Recipient
Congratulations to Phil Bradfield, esteemed member of our biomedical engineering community, on receiving the highly prestigious Lifetime Achievement Award!
Lifetime Achievement Winner – Phil Bradfield
Congratulations to Phil Bradfield, esteemed member of our biomedical engineering community, on receiving the highly prestigious Lifetime Achievement Award! Phil's unwavering dedication and exceptional contributions have made a lasting impact on the field. His visionary leadership and unwavering commitment to excellence have set a remarkable standard for our profession.
Phil's passion for advancing medical devices and his tireless efforts in mentoring aspiring biomedical engineering technologists have inspired countless professionals in the field. He is not only a deserving recipient of this distinguished award but also an inspiration to us all.
We extend our heartfelt appreciation to Phil Bradfield for his exceptional contributions and congratulate him on this well-deserved honor.
Join us in celebrating Phil's lifetime achievement and expressing gratitude for his immense contributions. Let us strive to follow in his footsteps, continuing to innovate, collaborate, and elevate the field of biomedical engineering technology.
---
News from our Members
Spotlight Matt Stacey - Part 2
This is part two of our two-part article on Matt Stacey's Biomed career journey. In part one, we explored Matt's beginnings as a biomedical technologist, growing up in Newfoundland and making the journey north as a biomedical technologist in Nunavut, where he met his wife, Jacqueline, their move to New Brunswick, and having their first child. We learned that Matt and Jacqueline decided they wanted to challenge themselves again, introduce their children to the Nunavut experiences and settle back into the northern living lifestyle they had become so accustomed to early in their careers. In part two, we'll discuss Matt's transition to management/administrative roles, his work on some major territorial projects that continue to have long lasting, positive impacts on Nunavut's healthcare system, and finally, Matt's current role and valuable life lessons he has learned from his experiences over his career.
Part 2:
In the spring of 2012, Matt became aware of a position with the Government of Nunavut (GN) based in Rankin Inlet. The job title was intriguing, manager of medical technology systems, and he decided to check into it. The job required a diploma in laboratory medicine, diagnostic imaging, or biomedical engineering and involved the management of those three services at the Kivalliq Health Centre in Rankin Inlet, Nunavut. Wanting to broaden his skills set and take on a new challenge, Matt applied for the job and ended up getting it. He and his family were off for their next northern adventure! Describing his experience in this unique role, Matt said:
"That job was another sort of blessing in disguise. It gave me the management experience I felt I needed to further my career, broaden my skill set and gain some perspective on how lab and diagnostic imaging services are planned and delivered. Even with these services being comparably smaller operations to those found in larger hospitals, I still had to rapidly learn the intricacies of managing DI and lab professionals while not actually being a lab or imaging professional. It was a huge learning curve for me. Diving into this new role, I quickly learned to accept and be honest with myself and others about what I didn't know, to lean on the professionals around me and to leverage my experience to lead the team."
Aside from the challenges of becoming a new manager to multiple professional disciplines other than his own, Matt also became well acquainted with the significant challenges of providing basic diagnostic x-ray services in many of Nunavut's most remote community health centres. This led him to what he describes as one of his "legacy projects", the Basic Radiological Technician (BRT) training program.
In Nunavut, each community health centre is equipped with a portable x-ray machine, image processing equipment and EMR/PACS access. Historically, x-ray procedures were mainly performed by nursing staff that underwent limited informal x-ray training and some Inuit support staff that had received training called the basic radiography worker (BRW) program about 15 years prior. That program was delivered only once, and although it had some successes, it ended within a few years of startup.
Matt often found himself on the receiving end of complaints about x-ray quality, calls for appropriate training and clinicians advocating on behalf of their patients for better x-ray services. He knew what needed to be done and set out to advocate for funding to implement a high-quality, focused, basic x-ray training program, designed and intended exclusively for Nunavut Inuit health centre employees. By focusing the training on Inuit health centre employees rather than nurses, who are a very transient workforce in Nunavut, trained BRTs improve x-ray service quality and consistency, enhance the patient experience by providing culturally appropriate care and enable the healthcare system to keep patients closer to their home to receive basic, yet critical, healthcare services.
Matt was successful in obtaining the funding to develop and implement the program and was fortunate to find an excellent partner in the Ontario Association of Medical Radiation Sciences, who were contracted to develop and deliver the new iteration of the program that was called the basic radiological technician (BRT) program.
The program has been running for about six years and has produced over 30 BRT graduates to date. Matt's most recent success related to the program was the approval of a business case he authored that created eleven new basic radiological technician / laboratory clerk positions at health centres across the territory. The new positions create career laddering opportunities for existing Inuit employees, which also creates vacancies in entry-level government positions for other Inuit to fill. The combined success of the BRT program and the creation of full-time, permanent positions dedicated to providing x-ray/lab services in Nunavut will leave a lasting impact on the Territory for many years to come.
Another very impactful initiative that Matt started while he was in Rankin Inlet, and continues to lead today, was the standardization of medical equipment across all of Nunavut's healthcare facilities.
"When I was hired in Rankin Inlet there was no territorial oversight to govern what type, brand or model of medical equipment was purchased or how it was to be configured, so it was sort of the wild west when it came to buying medical equipment. If a clinician saw a vital signs monitor in a catalogue from a random vendor and thought it would work for them, they ordered it. There was no documented guidance what medical equipment employees should order or how to order it, so they did the best they could with what they had."
Matt's aim with this project was to standardize and streamline medical equipment procurement across the territory to realize efficiencies in supply chain, equipment maintenance and user/service training. He worked with the Nunavut Department of Health's territorial procurement committee to review and approve territorial standard equipment and documented all approved standards in a territorial catalogue of standardized medical equipment. The year-long project resulted in standardizing approximately 40 individual device types and has grown in the years since to about 60+ standardized devices. Matt now chairs the territorial procurement committee that reviews and considers new standard equipment proposals from healthcare staff, and he continues to update the catalogue as existing standards change and new standards are approved. The catalogue has become the go-to medical equipment reference for front-line healthcare staff, administrators, planners and procurement officials throughout Nunavut.
In the current chapter of Matt's life, he operates as a health technology management consultant and continues to do contract work for the Government of Nunavut in that capacity. He mainly works remotely from Kentville, Nova Scotia, where he and his family settled after they left Rankin Inlet in 2018, and still travels to Nunavut a few times a year to connect with colleagues in person. Matt continues to be heavily involved in health technology planning, procurement and project management within Nunavut's healthcare system and is especially appreciative of the opportunity to do some biomedical technologist work at times when vacation coverage is needed. "Although I love the work I do now, it is mainly computer-based and so I really look forward to the times when I can get back into the hospital environment, get my hands on tools and test equipment and do some old school troubleshooting, repair and testing."
Matt's journey is certainly not the typical route one would take in the biomedical engineering technology field and that is something he is quite proud of. He encourages people looking for their first biomed job, or just considering a move, to "think about stepping outside your comfort zone and choose to take the road less travelled, you might be pleasantly surprised at what comes your way!".
Thank you for taking the time to read Matt's story. If you or someone you know is interested in exploring healthcare career opportunities in Nunavut or simply what life is like in Canada's Arctic, feel free to reach out to Matt via LinkedIn.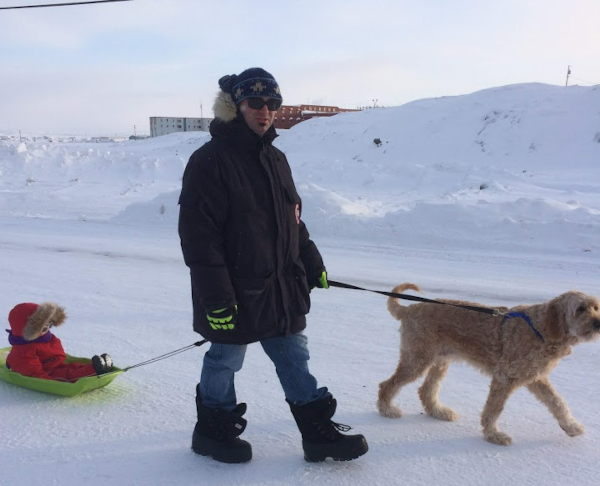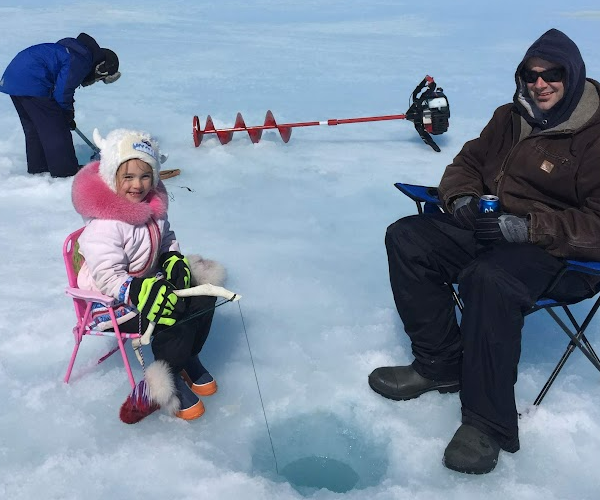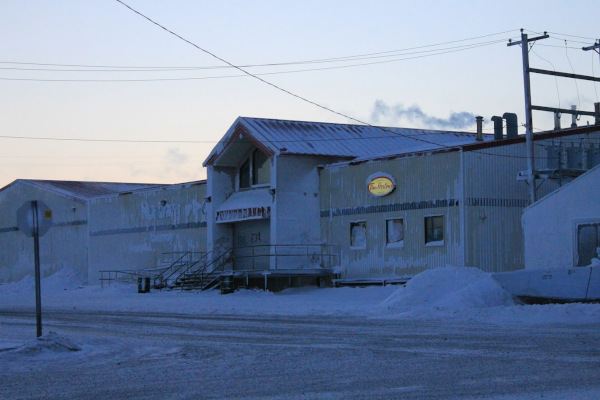 ---
News from our Corporate Members
Discover the Automation and Integration Capabilities of Datrend Systems' Biomedical Test Equipment

At Biolantic, we take pride in providing Canadian-manufactured, high-quality biomedical test equipment. With decades of experience and a commitment to innovation, Datrend delivers solutions that have set the standard for automation and integration in Biomedical Testing. Datrend Systems' biomedical test equipment is designed to provide accurate and reliable results, ensuring optimal performance and patient safety.
But that's not all! As an added value to our customers, we are also proud to offer multi-vendor biomedical test equipment calibrations throughout Atlantic Canada. Our expert technologists are equipped with the knowledge, and expertise to calibrate and maintain your equipment, ensuring consistent accuracy and reliability. With our calibration services, you can have peace of mind knowing that your instruments are operating at their peak performance.
Experience the quality and reliability of the Datrend product line and Biolantic's unmatched local service and support. Join numerous healthcare professionals who trust our products and services to enhance patient care and streamline their workflow. Contact us today to learn more about our products and local calibration services. We are healthcare professionals providing services for healthcare professionals!
Contact us at This email address is being protected from spambots. You need JavaScript enabled to view it. for more details.
---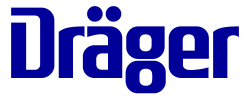 Dräger Connect portal - New Design, New Structure, New Features
Welcome to the freshly revised Dräger Connect portal! The portal is a central place where users can access Dräger digital services. Get to know all the new features such as:
a new design and header for easier navigation
a new "Home" area providing direct access to all the applications and services you use
a new "Marketplace" where you will find all the applications and services available to you.
Here you can try out apps and services, add them directly to the home area or request a quote if it is a license-based service.
When you log in at connect.draeger.com you will see the new user interface:
---

Introducing the New F&P 950 Humidifier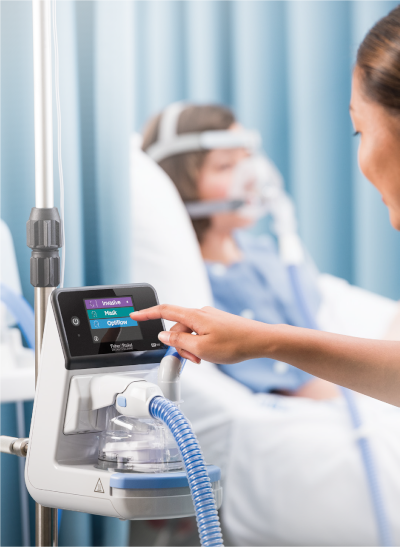 Fisher & Paykel Healthcare is passionate about producing world-leading healthcare solutions and is driven by innovation to enhance user experience and deliver greater health benefits. That is why we have advanced the design of the MR850 to produce the F&P950, a heated humidifier that offers greater usability and system performance. The F&P 950 System delivers consistent humidity over a wide range of environmental conditions, and up to 70 L/min with Optiflow™ Nasal High Flow therapy.
The F&P950 is easy to setup and use. Features include:
Integrated probes.
Temperature and flow probes have been integrated into the inspiratory limb and sensor cartridge, contributing to easier setup of the F&P950.
The integrated patient-end temperature sensor is disposed of with the single-use circuit, eliminating the need for disinfection or sterilization.
An interactive touch screen offers selection of Invasive, Mask, and Optiflow modes via a drop-down menu.
While operating in either Mask or Optiflow mode, the temperature can be adjusted to support patient comfort.
Fewer assembly connections. The number of connections is limited to enable easy assembly and decrease the potential for system alarms due to incorrect setup.
Link to F&P 950: https://www.fphcare.com/en-ca/hospital/adult-respiratory/invasive-ventilation/950-system/
F&P 950 education: https://resources.fphcare.com/public-courses/d14240c3-174d-4462-aa36-aae5a78dfb71/story.html
---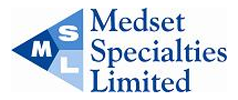 Medset introduces the new FlowMeter F1 and F2 - two battery powered gas flow measurement tools from IMT Analytics. Both devices offer exceptional accuracy when measuring gas flow, volume, absolute pressure and temperature. The Flowmeter F2 has additional features that include the ability to measure differential pressure and relative humidity.
If you are in search of a precise and versatile gas flow measurement solution, IMT has the right tool for you. Available now through Medset Specialties Ltd.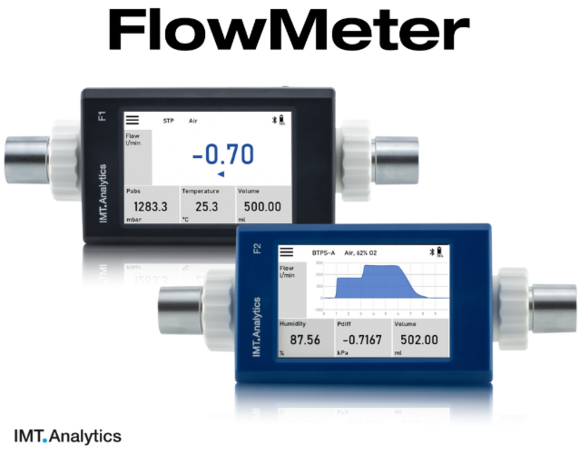 ---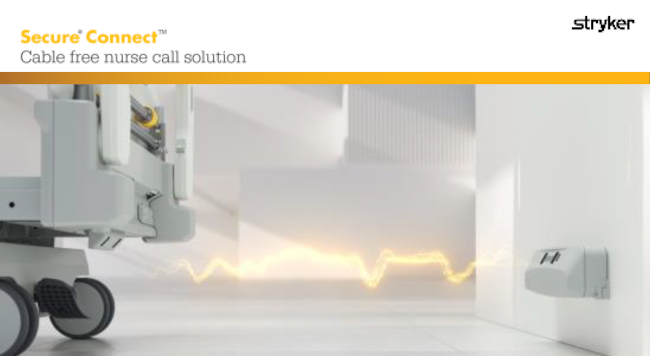 The industry's first cable free nurse call
With Secure Connect, there's no need to constantly plug and unplug nurse call cables from the wall into the bed. Designed to help reduce errors and improve efficiency, Secure Connect provides 99.99% reliability for crucial patient safety information, such as nurse call request and bed exit alarm, to be transmitted to your facilities nurse call system. Installed to the patient room headwall with only 3 screws, Secure Connect is configured to the nurse call setting for each patient room. Ready for use upon delivery, Secure Connect doesn't require wireless network for use and does not require IT resources. With Secure Connect, be confident you are connected to what matters most: your patients.
For more information, visit https://www.stryker.com/us/en/acute-care/products/ibed-wireless.html