Lets Celebrate
May 19-25
ACCES would like to salute the Biomedical and Clinical Engineering professionals of Atlantic Canada for their dedication and commitment to those we serve. As Healthcare Technology Professionals we provide valuable services to support the clinical demands of our Healthcare environments. To mark this important week ACCES has been distributing new standup banners to many biomedical departments in Atlantic Canada. The banners are 33 X 78 inches and come with sturdy aluminum stands. They make a great tool to display. It also describes our profession and the services we provide to our healthcare organizations.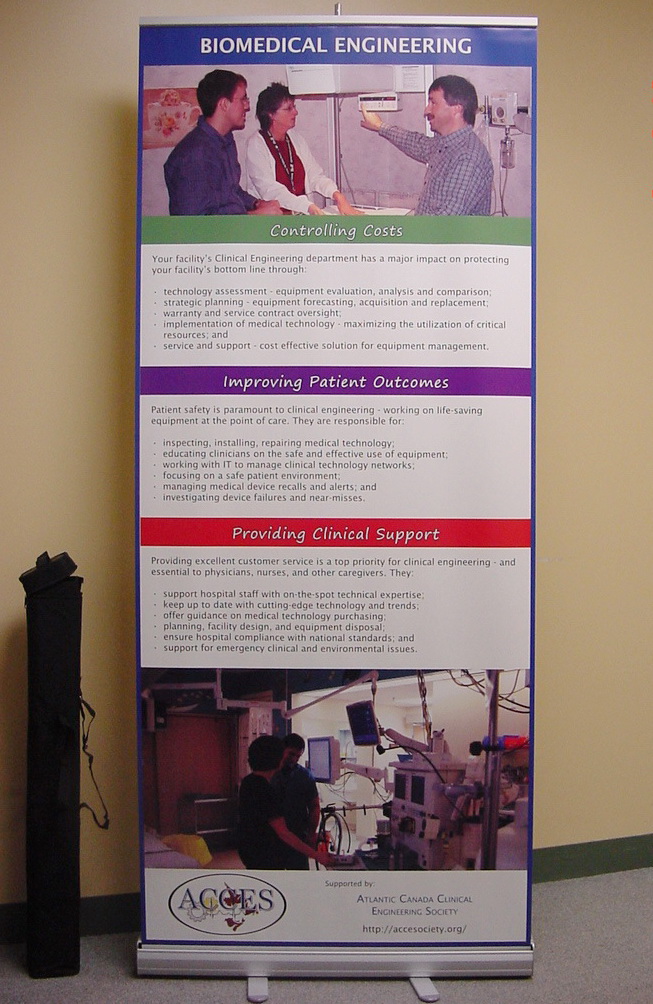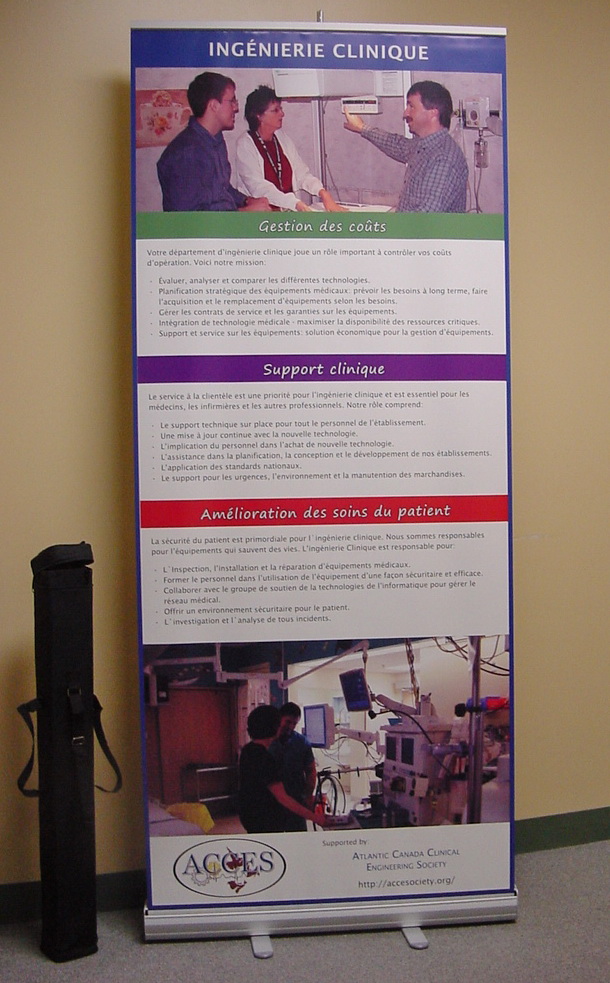 So make a splash, cut the cake and celebrate with your colleagues. There are lots of ideas and resources available on the ACCES website and our partner organizations including banners, signs and quizzes to inspire you.
ACCES would also once again like to congratulate our CE Week winners of the 2012 contest and we look forward to receiving photos with your new banners.
Western Health Biomedical Engineering – Newfoundland
Region 6 Facilicorp Biomedical Engineering – New Brunswick
Central Region HANS Clinical Engineering – Nova Scotia
Northern Region HANS Clinical Engineering – Nova Scotia
We hope you find these resource useful and it we encourage you to send ACCES pictures of your celebrations to publish on our website.