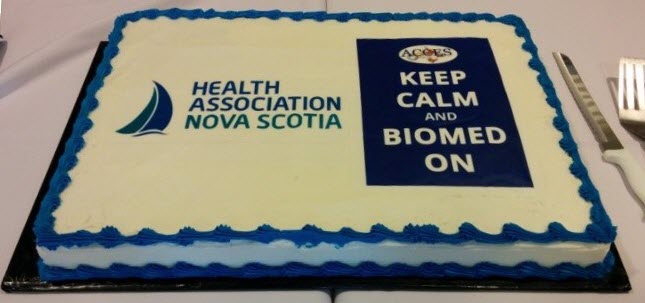 Every year in May, Biomedical and Clinical Engineering Week is celebrated in healthcare institutions across Canada, as a recognition of the hard work and valuable contributions made by biomedical/clinical engineers, technologists and technicians.
This year was no different, and many Clinical Engineering departments across Atlantic Canada engaged in celebrations and activities, with our classic celebratory style: lots of cake!
ACCES wanted to take the time this year to recognize Western Region HANS, whose Clinical Engineering staff came together in celebrations for the young, the not so young, and the very young!
{igallery id="3801" cid="50" pid="4" type="classic" children="1" showmenu="1" tags="" limit="0"}