This Spotlight article features a member from Saint John, New Brunswick, where another of Clinical Engineering's veterans resides, Bertram McDonald, or who we all know as Bert.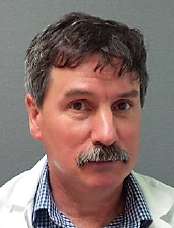 Bert grew up with nine brothers and sisters in Prince of Whales, not a spot located somewhere in Scotland, but a community just a stone's throw from Musquash NB, where he attended the proverbial one room "little red school house" from grades one to three. With the closure of many rural schools he would finish grades 4 through 9 by taking the short drive to West Saint John where he graduated from Saint John Vocational High School. 
Bert may not have known this, but this is where he potentially started his road to Clinical Engineering. He wished to do the academic program but was also interested in taking the industrial program as he had thoughts of becoming an electrician. The decision was so difficult that he had only one choice, take both. Bert convinced his high school to allow him to take both options, of course he couldn't take the full sessions due to time limitations but he took the core academic courses as in all the maths, physics, and English courses required to graduate as well as any electrical courses that he could squeeze in.
Once graduating from high school he was off looking for work as an Electrician, but to no avail, so Bert started working at the Port loading and unloading ships with his father until he landed a permanent job as a mechanic for Irving owned Scott Trucks and then Seaboard Diesel.  This evolved into a potential career as a Heavy Equipment Operator working as a boom truck/crane operator at Point Lepreau, constructing bridges around the province, and working for Irving at the pulp and paper mill in Saint John. All was going well until the day that Bert, at the age of 22, encountered a Spontaneous Pneumothorax or a spontaneous collapse of his lung. It was pretty scary stuff which would cause him to refocus and the decision to end his days as an operator. 
Still interested at becoming an electrician, Bert moved from heavy equipment operator and teamed up with a friend to do electrical contracting. This ended up being a transitional job while waiting for a spot to open at the local NBCC in Saint John for the Electronic Engineering Technology program. At the age of 25 Bert was fortunate enough to be enrolled in the first "Manpower" sponsored program which went for 20 straight months and had a 100% success rate in employing the Data Communication option graduation class. Bert remembered meeting one of his future co-workers, Tim Boone (aka Smiley) on his first day of class and bonded with him over the next few months… if you could call it bonding when he coordinated such pranks on Tim by either arranging Tim's car to be picked up and turned sideways in a parking spot, or just jacked up off the ground to let sit.
With their diplomas in hand, Bert and Tim moved on to work together for PTL or Process Technology Limited just outside of Fredericton. The company was considered the Semiconductor Valley of the East and specialized in developing the equipment which would do a low pressure chemical vapor deposition process on silicon wafers in the production of microchips. The equipment and/or processes were sold to various companies around the world who manufactured microchips.
Unfortunately, being an electronic development company in Fredericton and in the mid-80s was difficult and the writing was in the wall. Bert knew the future for PTL was short lived and changed jobs to go work for NBTEL in Saint John, even passing up a teaching job at the local NBCC in Saint John. He found that moving from the high-pace, high-travel environment of PTL to the opposite slow-paced work life of NBTEL was too much to handle and soon left to take a job at the Saint John Regional Hospital in their Clinical Engineering department. His first day of work was February 9th, 1987.
Back in the day, the CE department in Saint John consisted of 5 technologists who worked on equipment with processors comparable to a Commodore Vic 20, Electrosurgical Units the size of a small fridge with vacuum tubes and open air spark gaps. One thing that Bert didn't like about his new role was the mind-set for technologists to be bench techs who rarely left the department. Bert decided to change this and started going out of the department to the floors so that he could expose the rest of the hospital to Clinical Engineering. This helped develop how our Clinical Engineering departments function today as part of the healthcare team, not just a fix-it shop stuck in the corner.
 Still not challenged enough, Bert soon became active in the Union where he served several years on the Executive of the Paramed Bargaining Group and defending member's rights. From the beginning he has also been involved in negotiations, either on the Negotiating Team or at the Negotiating Table. You will see his name at the back of many of the Paramed Contracts during his time there.
Over the years Bert has specialized in patient monitors in the critical care units and has progressed from a CET 1 to his current role as one of the Clinical Engineering Supervisors of 15 technologists in the Saint John Area. Bert's journey has seen some operational changes, from being bench technologist first managed by the Saint John hospital, then managed by a third party company called Service Master, to the recent changes to FacilicorpNB, then to Service New Brunswick. Most of these had had some transitional bumps but none as great during an early transition where the CE department was asked to destroy all the equipment records. Bert had seen the importance of this history and stored it in a safe location until there was an opportunity to have it entered into the local clinical engineering database, which prevented a hole in the current equipment records.
Bert was often accused of having favorites with departments where he worked, giving special attention and consideration. He simply smiled and responded "every department is important and I leave every department thinking that they are the most important and they are my favorite".  This not only built good relations with Bert but also with Clinical Engineering. This is important when you have to occasionally deliver bad news such as their equipment is no longer economically repairable. The strong relationship of trust helps with the acceptance that Clinical Engineering is making these decisions with their best interest in mind.
As most of us do, Bert has a small lifelong hobby which has kept him especially busy for the last 16 years. Bert loves to restore and customize cars. Most of his car projects are not easy and sometimes he may start out with just a car body (tub) that ends up being a beautiful piece of art. In many instances Bert has to fabricate many of the parts, from the chassis down to the small parts such as the instrument panel for one of his customs.  Bert has restored cars of the twenties up through to a 1977 red Ferrari GT 308 (like Thomas Magnum drove).  He loves to drive his 1931 Ford Model "A" 6 Wheel Rumble Sea Coupe, but remembers well where he jacked up an ashtray and built his 1965 Mustang that you may catch in the hospital parking lot on the sunny days. Although you never know what interesting car or truck he might show up to work with. Bert's current personal project is already saved as a picture on his computer, a 1913 Ford Model T Speedster which will not beat the Ferrari in the quarter mile but looks sharp in so many other ways including its 22 plus horsepower with a top speed of a terrorizing 70KPH and its outfitted lanterns as electric lights were not installed until 1915.
Included are a few examples of the cars that Bert has worked on but if you give him a ring he would love to show you some more of his art.
{igallery id="6378" cid="52" pid="4" type="classic" children="1" showmenu="1" tags="" limit="0"}