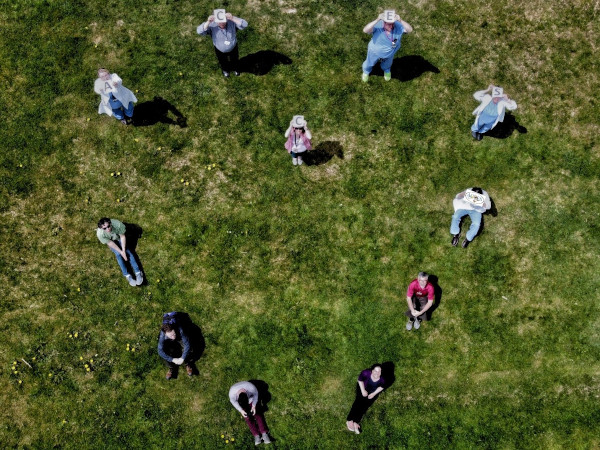 Biomedical and Clinical Engineering departments across Canada are celebrating the National Biomedical/Clinical Engineering Appreciation Week on May 16 - 22, 2021. As part of the celebrations, ACCES is once again launching a photo contest to all its registered members in Atlantic Canada.
In the past we have received many pictures from your departmental CE Week activities. From celebrating with others while sharing cakes in your cafeteria, holding interactive contests, to standing alongside your displays in your lobbies. Although once again, this year will not allow for those type of photos, we do encourage that you submit snap shot on ways that you have found to celebrate this week. Keep them simple or take them one step further to make your photo stand out but send them in, the only caveat is that the ACCES logo must be visible in the photo as can be seen from one of the 2020 successful winners.
Please submit your eligible Photos to our This email address is being protected from spambots. You need JavaScript enabled to view it. by June 25th, 2021 to qualify. Please limit submissions to one (1) per department. There will be three (3) winners drawn from the submissions, who will each receive a $200 cheque from ACCES to be used for a future event within your department.
The ACCES Executives wish you all a happy Biomedical and Clinical Engineering appreciation week, full of festivities. After all, your celebrations help our Society's mission and objectives by promoting awareness of our shared profession throughout our hospitals and communities!