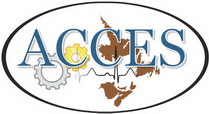 On Behalf of the ACCES Executive committee, we want to wish everyone a Happy Clinical Engineering Week!
From May 14-20, we celebrate the vital contributions of Biomeds and CE staff to the healthcare industry. As experts in medical technology, these folks play a critical role in maintaining, optimizing, and innovating the devices and systems that support patient care.
At a time when the world is facing unprecedentedchallenges in healthcare, the work of Biomeds/CE staff is more important than ever. They are constantly adapting to new technologies and finding innovative solutions to enhance patient safety and improve healthcare outcomes.
Let us take this opportunity to recognize and thank all the hard-working Biomeds and CE staff who are making a significant impact on the healthcare industry. Your dedication and expertise are truly invaluable.
David Gillis, BET, CET
ACCES Director of Communications