ACCES NEWSLETTER – SUMMER 2019
In this issue
President's Message
ACCES24 Recap
AGM & Executives
2019 Award Recipient
$1,000 Donation to IWK Foundation
News from our Members
News from our Corporate Members
---
President's Message
The summer months are here and it's time to enjoy the weather and downtime through vacation with family. Things are also slowing down for the ACCES Executive team as well as the ACCES24 Conference planning team. Once again, the planning team implemented a more than successful Educational Seminars & Trade Expo that was held in the harbor city of Halifax Nova Scotia. This event hosted 85 delegates from across Atlantic Canada, 40 Vendors + 2 not for profit organizations, three full streams of educations, and four days of opportunity to network with peers throughout the day and during the evening social events. I encourage you to visit http://accesociety.org/ to see more on this.
As a take away from the conference I have some exciting news. We have identified two new initiatives for 2019 and welcomed two new executives to our team, plus a new Temporary Apprentice Executive Member (TEAM).
For 2019/20 we have identified that it is time for an update to the website. This will not only bring a new look to our site but improve backend security. Also stay tuned for an opportunity for you as a member to help develop and update our new Clinical Engineering banner, which can be found at many of your sites already.
The executive team grew with the addition of two new Directors at Large, Glenn King from Newfoundland and Marwan Abouelela from Nova Scotia. TEAM now has two members with Ryan Pulsifer from Nova Scotia joining during the conference along side of Jontaylor Estey who stepped up just prior to the conference. I am so happy to see all four join and look forward to their input and fresh perspective and the benefits that it will bring to our members.
With good news we have some sad news, Natalie Boudreau has stepped down as Director of Communications this year. This leaves a vacant position on our team that needs to be filled. If interested, please contact us for more information on this. http://accesociety.org/contact-executive
Natalie's decision was more then justified as she is preparing herself to chair next years ACCES25 Educational Seminars & Trade Expo in Moncton. This may be the biggest event to date as we reach our 25th silver anniversary. Our goal being to reach out across Canada to bring more delegates to Atlantic Canada for this event. Already we have vendors pre-booked and people raising their hands to join the conference committee. If your interested in joining this team I encourage you to act quickly and contact Natalie or myself. http://accesociety.org/contact-executive
With what is coming up over the next year, it is an exciting time and makes me very pleased that I can represent ACCES as your president.
Enjoy the rest of your Summer,
Brett Fraser
ACCES President
---
ACCES24 Recap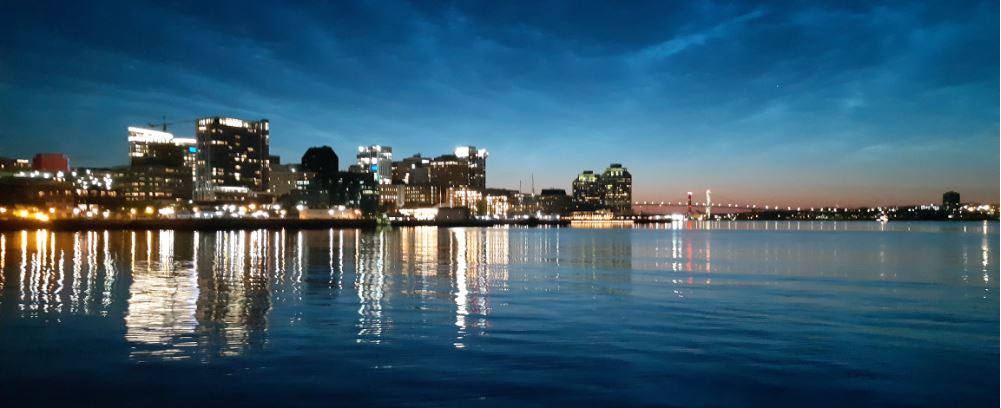 This year marked the 24th anniversary of an annual event that brings together clinical engineering professionals and key healthcare technology players in Atlantic Canada: the Atlantic Canada Clinical Engineering Educational Seminars and Trade Expo. Over 150 delegates, vendors, and speakers were present for this event in Halifax, Nova Scotia, from June 11-14, 2019. Click here for a summary and pictures of this successful event.
---
AGM & Executives
At the 2019 ACCES Annual General Meeting (AGM), which took place during the ACCES24 Educational Seminars and Trade Expo, four ACCES Executive Director Positions were open for nominations: Director of Finance, Director of Memberships, Director of Communications, and Director at Large. After the Directors presented their year-end reports, the floor was opened for nominations, and we are pleased to present your new Board of Directors, with some returning Directors, a vacancy, and two newly appointed Directors at large:
| | |
| --- | --- |
| Brett Fraser | President |
| Jason Symmonds | Director of Education |
| Gary Slaunwhite | Director of Membership |
| Brendon McKenna | Secretariat |
| Dave Melnick | Director of Finance |
| *Vacant* | Director of Communications |
| John Inch | Director at Large |
| Peter Butt | Director at Large |
| Joel McEvoy | Director at Large |
| Glenn King | Director at Large |
| Marwan Abouelela | Director at Large |
---
2019 Award Recipient
On the evening of June 13th, during the banquet dinner for the 2019 ACCES Annual Educational Seminar and Trade Expo, a clinical engineering professional from Atlantic Canada, Sean Nobles, was recognised for having distinguished himself through his hard work, exceptional service, technical skills, and dedication to the clinical engineering profession. Read on to find out why we feel Sean is worthy of accepting the 2019 ACCES Clinical Engineering Professional of the Year award.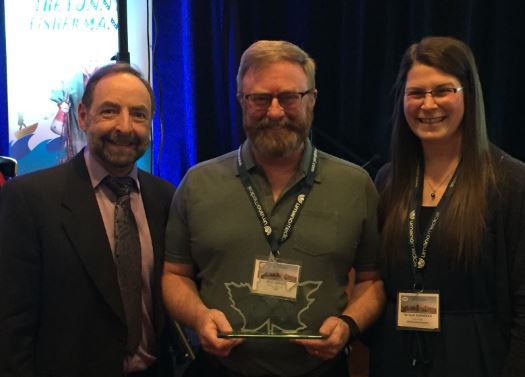 Pictured: Gary Slaunwhite, ACCES Director of Membership; Sean Nobles, recipient of the 2019 ACCES Clinical Engineering Professional of the Year award; and Natalie Boudreau, ACCES Director of Communications
---
$1,000 Donation to IWK Foundation
Each year, as part of the ACCES Educational Seminars and Trade Expo, fundraising activities are held during social & networking sessions. Funds raised during these sessions are donated to local hospital foundations throughout Atlantic Canada. This year, thanks to the generous donations from ACCES24 delegates and vendors, the ACCES24 planning committee raised funds for the IWK Foundation in the amount of $500, which ACCES agreed to match.
---
News from our Members
Spotlight and news articles featuring colleagues and fellow ACCES members can be submitted at any time to our President
---
News from our Corporate Members
Now available! Draeger Technical Training Catalogue (July-Dec 2019)
For hospitals who do their own maintenance and repair, Draeger is pleased to provide comprehensive technical training courses in our Telford, PA and Mississauga, ON offices.
Side-by-side training with Dräger technicians
Access to device documentation and training material
AAMI accredited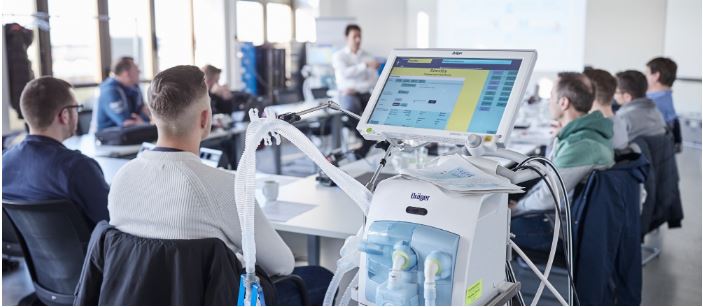 For our course catalogue, please click here:
https://www.draeger.com/Products/Content/training-guide-br-9071402-en-na-1906-1.pdf
---

Philips Healthcare Education can help unlock the full potential of your staff­, technology, and organization through innovative, meaningful, and evidence-based healthcare education. Our comprehensive, clinically-relevant courses, programs, and learning paths are designed to help enhance operational efficiency and provide high-quality patient care. Through an engaging and comprehensive o­ffering of advanced learning opportunities, we can teach staff­ how to best use products, help educate them in clinical specialties, and provide non-clinical professional development. All of our courses are designed to help enhance operational efficiency and quality of care.
Discover more at:
https://www.philips.ca/healthcare/education-resources/education-training
---
Medset Specialties
is pleased to announce that we have sourced a new manufacturer that has enabled us to provide an even wider variety of NIBP cuffs, lead wires and ECG cables to our customers. Our anufacturer has consistent product availability and a stable, long-term price structure.
The feedback has been excellent and many of our customers across Canada have commented on the quality of this line of patient monitoring accessories. We have also been able to quickly source difficult-to-find or unique ECG cables.
Contact our East Coast sales representative Jill Bruce (This email address is being protected from spambots. You need JavaScript enabled to view it.) or our office (This email address is being protected from spambots. You need JavaScript enabled to view it.) for immediate additional information or specific requests. Or you can call Medset directly at 1-800-331-3187.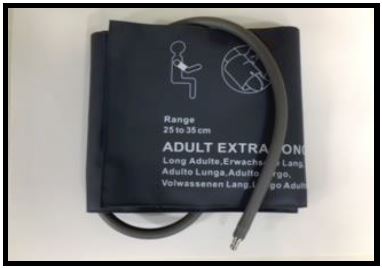 ---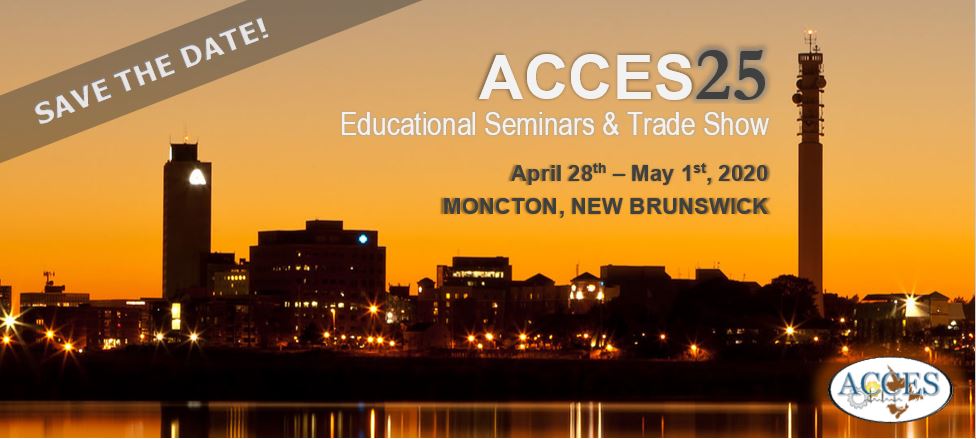 ---
Natalie Boudreau
Atlantic Canada Clinical Engineering Society (ACCES)