Jontaylor Estey
Working as a Clinical Engineering Technologist at the Saint John Regional Hospital (SJRH), Jontaylor Estey is one of those people who seems to always have multiple projects on the go. In his own words: "I try to lead quite an eventful life, and the story keeps unravelling…"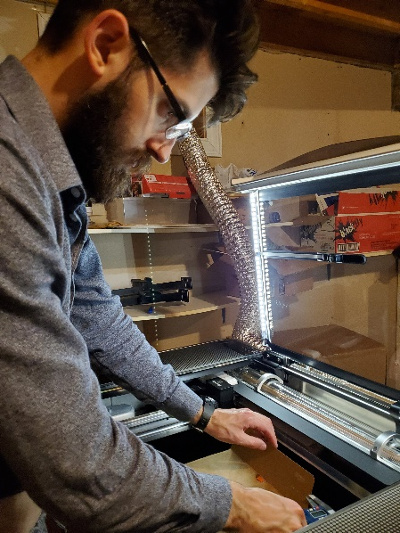 Jontaylor may not have always been as purposeful in his work as he is today: when he finished high school, he didn't really know where to go next. He decided to take some time off from school and eventually realized that working at McDonald's, lending his voice as a Cruiser Kid covering community events for a local radio station, and answering phones in a call center were not his idea of a long-term career plan. Jontaylor put some serious thought into furthering his education. It was his parents that guided him towards the Electronics Engineering Technology program at NBCC by suggesting he turn a hobby into a career. Jontaylor had always been known to seek out electronic devices and take them apart.
When asked if he always envisioned working in a hospital, he admitted to not even knowing about Clinical Engineering until he applied for his co-op work term in the first year of his program. Facing a few options, he chose a work term at SJRH, as it seemed to contain more of the elements he liked within his program: in-depth, hands-on work with electronic circuits and systems. Although, when thinking back on his choice, it makes sense to him as he remembers spending a lot of time at the hospital as a kid, when his dad - a paramedic - was stationed at SJRH.
Jontaylor joined the Clinical Engineering team in Saint John full-time when the Emergency Department within the hospital opened-up in its new wing. Over the next 8 years, Jontaylor worked his way up from supporting general medical devices to now specializing in support of physiological monitoring systems and networked medical devices, as well as medical equipment found in Clinics and in the Cardiac Catheterization Lab (a.k.a. Cath Lab).
"I love my job most days, as it is really rewarding work… but there are always those hard fires to fight which really test your ability to work under pressure" admits Jontaylor, as he reflects on his career. "An example of this would be when there is a patient on the table in the Cath Lab, and the doctor can't see the hemodynamics on the screen. As a Clinical Engineering Technologist, you need to correct the problem in real-time so that the procedure can continue. You also need to make recommendations to prevent recurrence in the future: whether it be the purchase of a new device, a repair, etc."
For Jontaylor, the hard moments of being a Clinical Engineering Technologist are balanced out by the sense of pride in a job well done: "You can be working on a hospital renovation project from the beginning, verifying and validating electrical circuits and conduit runs. The project continues, and you are installing, interfacing and testing medical equipment. When the project finally ends, and clinicians and the public start using that area, you know the impact your role had in making that happen."
Outside of his day job, Jontaylor is a member of Canada's Army Reserve, a part-time force that provides local engagement and is predominantly reserved for domestic operations. Jontaylor did his basic training back in 2010, which ended his co-op work term at SJRH earlier than planned. He works Thursday evenings and 1 weekend per month, currently as a Command Post Sergeant for the 37 Signal Regiment – running the command post to ensure communications between senior leadership and their deployed troops. "I'm kind-of like a mailman, a switchboard attendant, and an IT professional all mixed together; I don't know of any role like that in normal, everyday careers."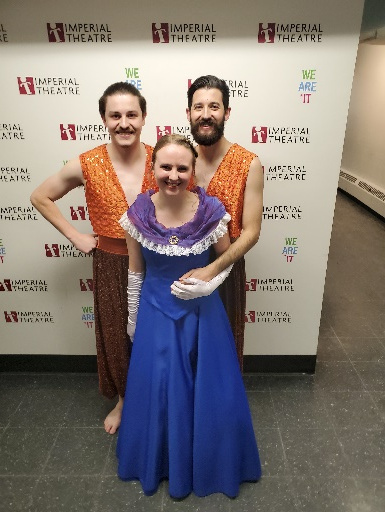 When asked about his best moment in the military, Jontaylor reflected to his Junior Leadership course. There is a portion of the course which is intended to simulate wartime: participants must live in the woods for 8 days as a platoon. They are supplied with water and food, and not much else. They must establish a hide – an area in the woods where people set-up their individual sleeping arrangements – and post sentries to protect the individuals operating out of that area. The participants need to plan orders, go out on patrol, set-up vehicle checkpoints, and look out for themselves and their comrades. "All of us were members of the Reserve Forces, and not one of us failed out of that portion of the course. It was impressive to see how people suffering in commonality, through lack of sleep and the absence of usual commodities, can band together to do whatever task has been issued to them."
You would think a full-time job in Clinical Engineering and part-time military work wouldn't leave much time for Jontaylor to pursue other hobbies, but he somehow finds the time to fit them in. During the summer, he is part of the live theatre group KV Players, who recently put on two shows at the Kennebecasis Valley High School: Newies and Jesus Christ Superstar. Around Christmas, Jontaylor performs in a ballet troupe, entertaining crowds with the Rothesay Ballet School's production of The Nutcracker. You could say that the performance bug is well established in his family, as recently he was able to dance alongside his wife in Act 1 of The Nutcracker and his brother in Act 2. Finally, if that wasn't enough, Jontaylor recently purchased a laser cutter and he is toying with that new hobby on-the-side.
Jontaylor has also found the time to join the ACCES executive team in the TEAM position. We value his insight and fresh view of the profession and look forward to working with him in the future.